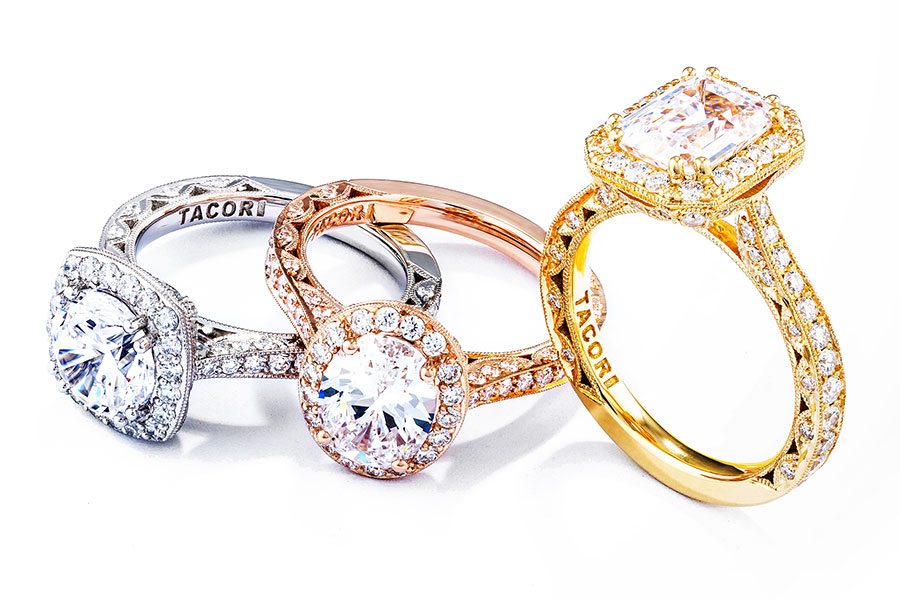 About Mitchum Jewelers
---
Forever jewelry. That's what Mitchum Jewelers looks for when hand-picking pieces for their customers. Some of their long-time clients are wearing family heirlooms originally purchased at Mitchum's. 
In business since 1965, Mitchum Jewelers is the longest-owned family jewelry store in the area. While they have a long history, Mitchum's prides themselves on staying current with the latest trends. They partner with top jewelry designers like Tacori, A. Jaffe, Henri Daussi, Parade and more. No matter how beautiful the selection, some people are dreamers. 
When a custom design is what it takes, Mitchum's two full-time jewelers can make it happen. They create one-of-a-kind rings for romantic dreamers every day. Their custom design process makes it happen quickly and efficiently. The store carries a large in-house inventory of loose diamonds. The stones come in all shapes and sizes so customers can find the perfect one for their budget. 
Mitchum Jewelers doesn't just sell diamonds. They offer unmatched service. The goal is to create a jewelry experience that's both memorable and endearing. To create a long-lasting and loyal relationship with each and every customer. After more than 50 years in the business, it seems they're doing something right. Making forever jewelry for forever customers.
Stories Featuring Mitchum Jewelers