Travel
Take a Trip to Overland Park, Kansas
Just three hours north of Springfield, Overland Park, Kansas, is packed with museums, galleries, green spaces and places to eat and drink.
by Jamie Thomas
May 2021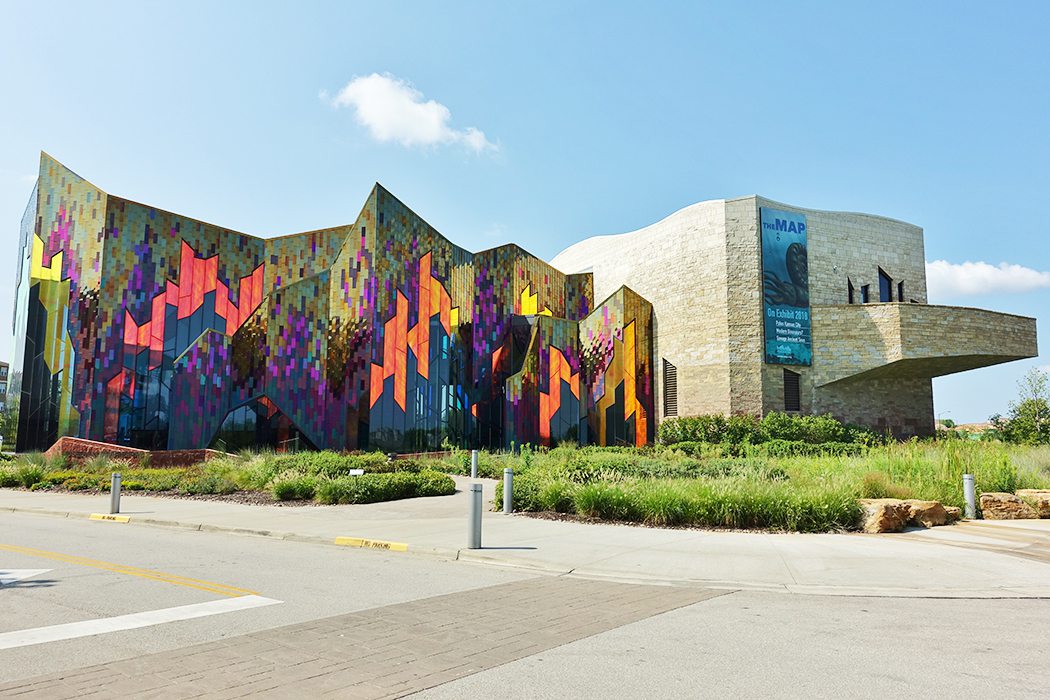 13800 Switzer Rd, Overland Park, Kansas, 913-897-2360
If you've got kids in tow when you take a trip to Overland Park, the Deanna Rose Children's Farmstead is must-stop. What started as a simple petting zoo in the late 1970s has expanded to include beautiful show gardens, butterflies, nature trails, Native American exhibitions and more. With more than 250 animals, families can play, fish and even bottle-feed baby goats. 
5801 W. 135th St., Overland Park, Kansas, 913-333-3500
Shift gears from a traditional style farmstead to a striking modern museum. Combining history and technology, the Museum at Prairiefire offers state-of-the-art experiences like an augmented reality exhibition, where you can step into a virtual version of the ancient world. For kids, the Discovery Room offers high-tech interactive exhibits with puzzles, challenges, artifacts and more. Who are we kidding with "for kids"? This looks cool whatever age you are.
8909 W. 179th St., Bucyrus, Kansas, 913-685-3604
If you're looking for a more laid back option, taking a stroll through the Overland Park Arboretum and Botanical Gardens is just what you need. With 300 acres of greenery, this is a perfect place to stroll, take photos, absorb some natural ambience and learn about the flora and fauna native to Kansas. The space also includes hiking trails, a variety of sculptures and an Environmental Education Visitors Center.
10551 Mission Rd., 913-642-5800
Rye Leawood is owned by Megan and Colby Garrelts, and is focused on farm-to-table dining in an eclectic and energetic urban setting. The menu varies, and dishes include items like whipped goat cheese, smoked pulled pork sandwiches, house- made ice cream and more.

4000 Indian Creek Pkwy, Overland Park, Kansas, 913-387-4344
Martin City Brewing has made itself a staple of the Kansas City metro area. since 2014. Along with a year-round line-up of brews that include IPAs, a Belgian-style ale and a gluten-free ale, the brew- ery offers an array of seasonal options too.