Weddings
Naturally Elegant Bridal Style
Wedding trends may change, but the wedding dress remains a star of the show. We headed to bridal boutiques around Springfield MO to gather the latest wedding dress styles and trends that will look ravishing at any venue.
Styled by Callie Hindman, Alexis Lee, Dionna Stevenson
Jan 2019
There's something light and airy about the latest wedding dress trends that's simply irresistible. The mix of pearls, lace and satin blend modern flair with vintage style, and the soft touches prove you can add a pop of glamour with even the lightest touch. For serious wow-power at your wedding, add some timeless jewels and accessories, and voila! Bridal perfection. 


PHOTOGRAPHED BY BRANDON ALMS
STYLED BY
Callie Hindman
Alexis Lee
Dionna Stevenson
MODELED BY
Meredith Stewart
Alissa Zhu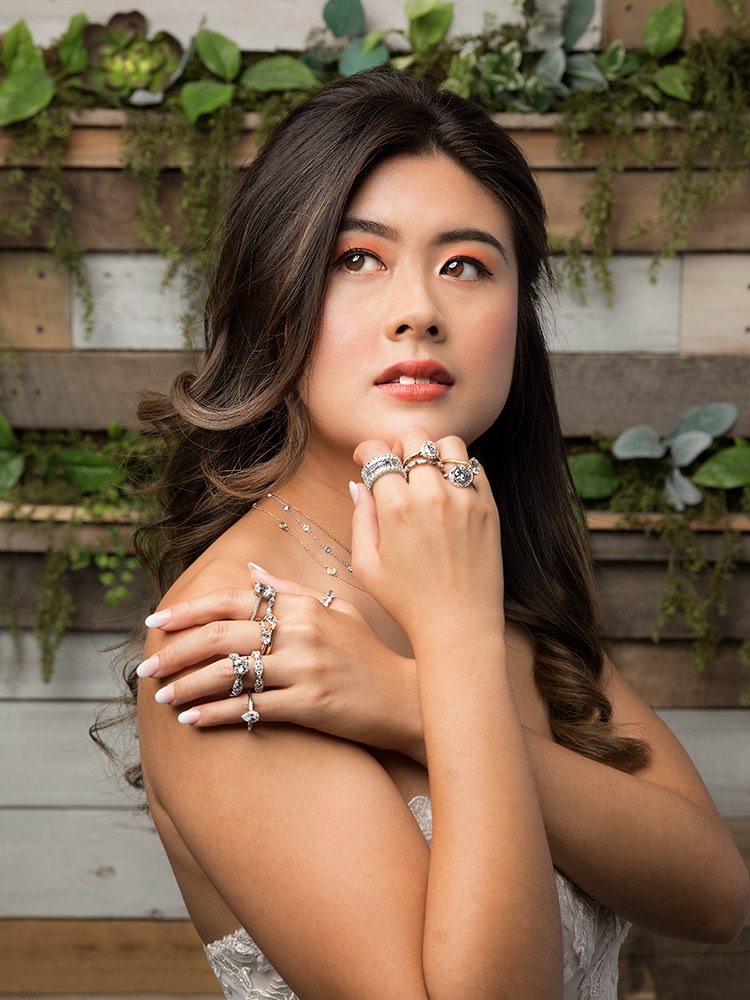 14-karat rose gold diamond by the yard necklace with round brilliant-cut diamond, $489.99; 14-karat white gold diamond by the yard necklace with 16 round brilliant-cut diamonds, $2,299.99; 14-karat yellow gold diamonds by the yard necklace with eight brilliant-cut diamonds, $1,449.99; 18-karat yellow gold Tacori diamond semi mounting ring, $2,490; 18-karat yellow gold Tacori diamond semi mounting ring, $3,790; 18-karat white gold solitaire diamond ring, $2,490; platinum Tacori diamond semi mounting ring with emerald center, $5,690; 18-karat white gold Tacori diamond ring, $4,990; 18-karat white gold Tacori diamond band, $6,430; 18-karat white gold Tacori diamond ring, $6,420; 18-karat rose gold Tacori oval diamond ring, $6,790; 18-karat rose gold Tacori oval diamond ring, $2,790; platinum RoyalT Tacori Eternity Band with marquise diamonds, $11,490; platinum RoyalT Tacori Eternity Band with oval diamonds, $15,490; platinum RoyalT Tacori Eternity Band with diamonds, $17,090, all at Mitchum Jewelers
Purchase Photo
Photos by Brandon Alms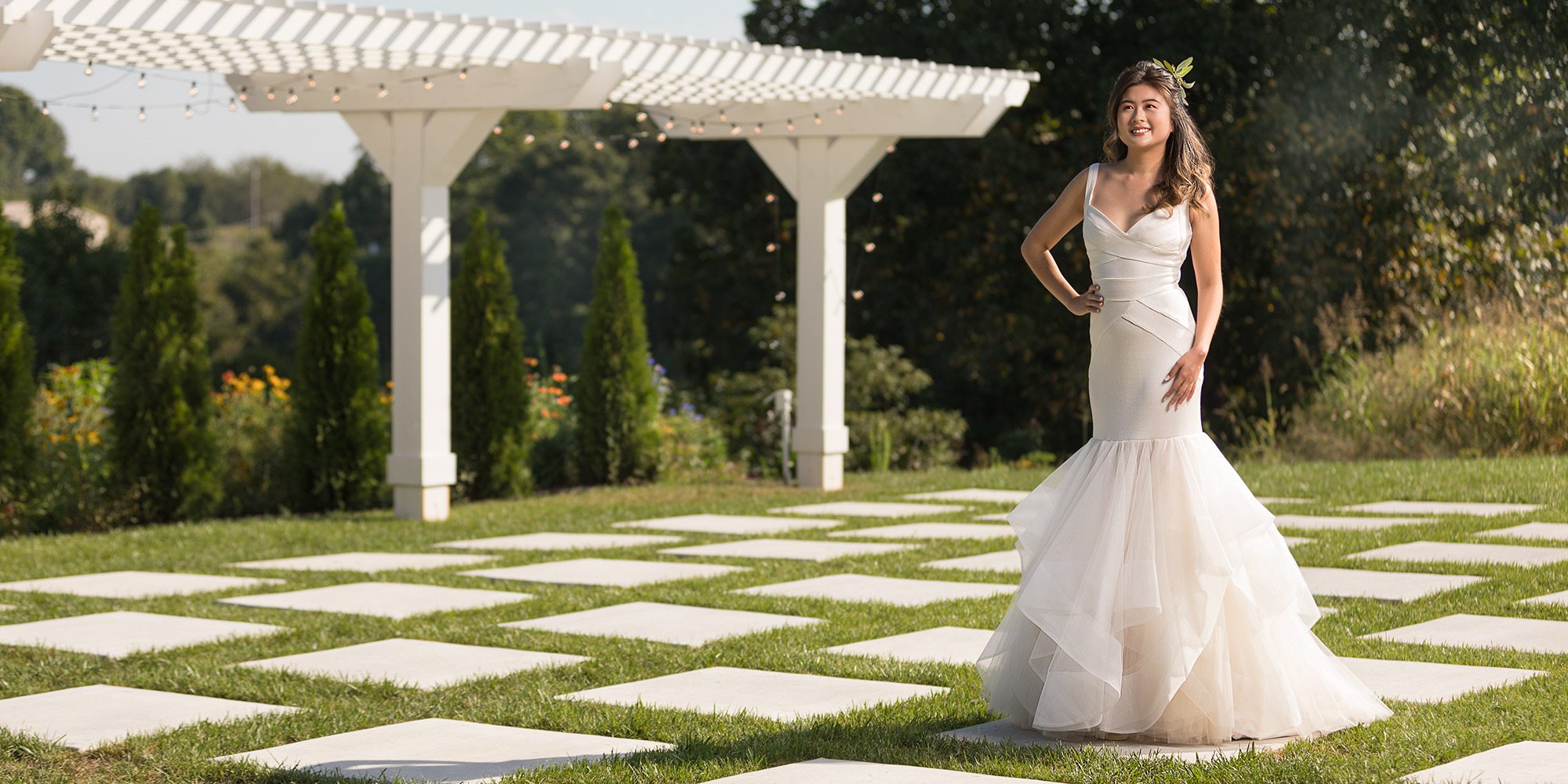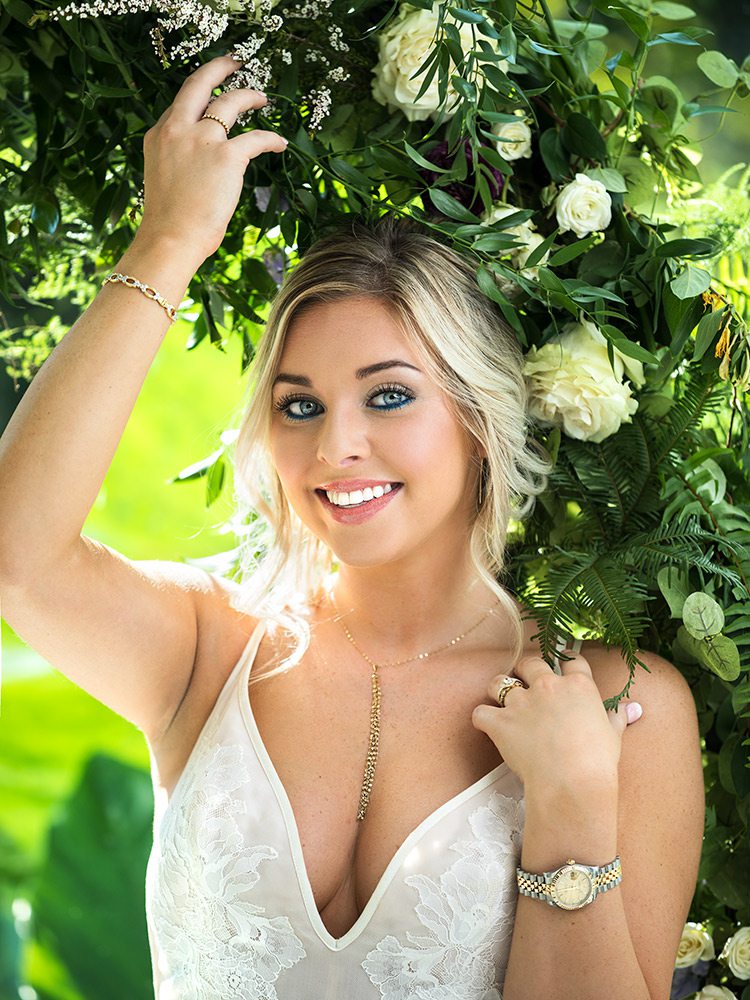 Cashmere Hailey Paige dress with white lace overlay, $3,950 at Tesori Bridal; 14-karat yellow gold Sylvie stackable wedding band with diamond accents, $1,125; 14-karat yellow gold Frederic Sage oval halo ring with pave diamond accent, $3,065; 18-karat yellow gold Hearts on Fire ring with diamond accents, $1,590; 14-karat yellow gold Lana Jewelry inside-out diamond hoop earrings, $3,055; 14-karat yellow gold Lana Jewelry tassel necklace, $935; 18-karat yellow gold Jude Frances bangle with diamond accents, $5,580; Rolex Datejust 31 watch, $9,700, all at Maxon Fine Jewelry
Purchase Photo
Photos by Brandon Alms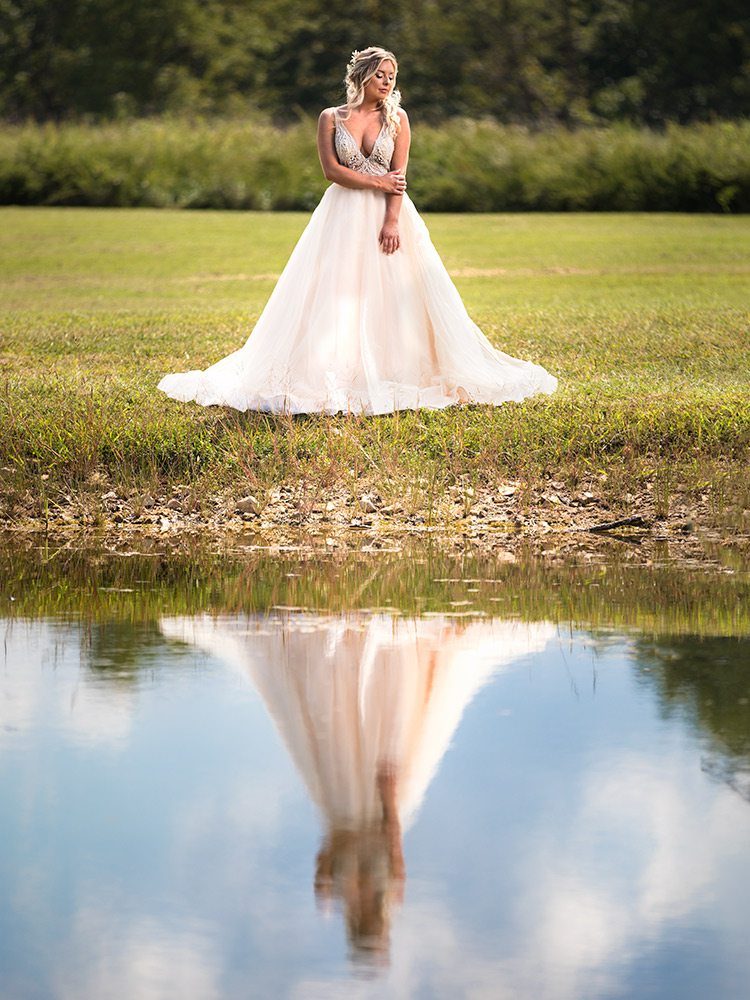 Champagne empire waist One of A Kind gown with sheer tulle skirt, $999 at Touch of Class
Purchase Photo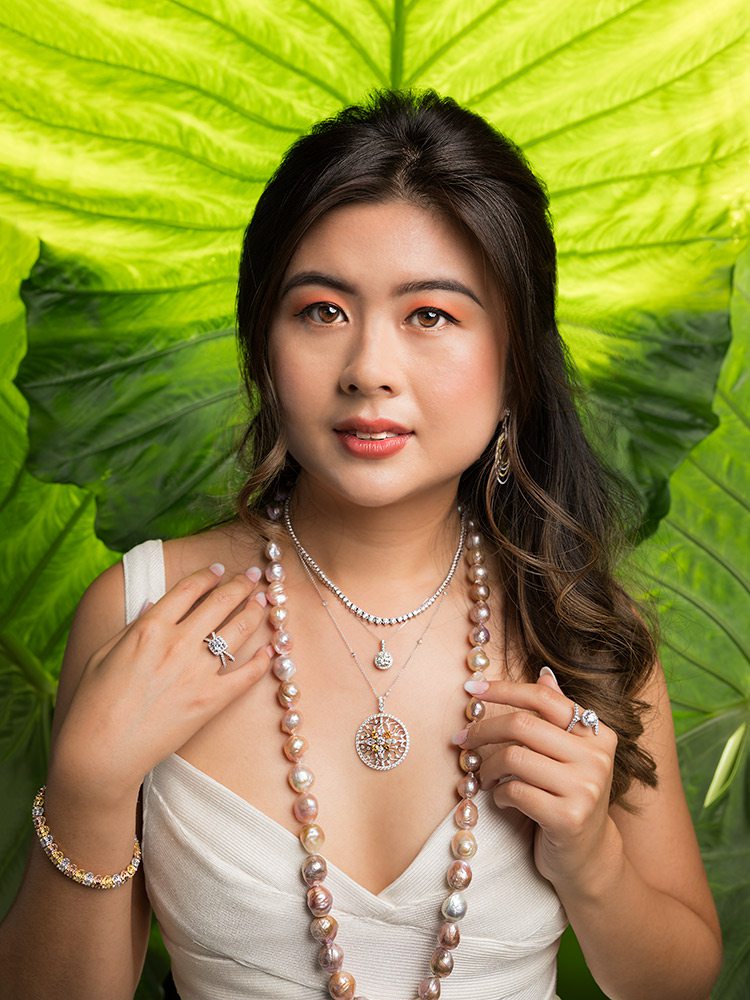 Ivory Hayley Paige dress with tulle, $3,972 at Tesori Bridal; 14-karat white gold diamond halo pendant necklace, $11,999; round multi-colored pretty-in-pink freshwater pearl strand necklace with sterling silver clasp, $1,599; 14-karat white gold diamond rivera necklace, $17,099; tri-tone tennis bracelet in 18-karat gold, $34,999; 18-karat two-tone diamond dangle earrings with yellow and white diamonds, $6,999; Gabriel & Co. Designer 14-karat white gold bypass-style halo ring featuring pave diamonds, $3,199; Gabriel & Co. 14-karat white gold cushion halo ring feauring pave diamonds, $3,299; 18-karat white gold diamond necklace, $27,299, all at Justice Jewelers
Purchase Photo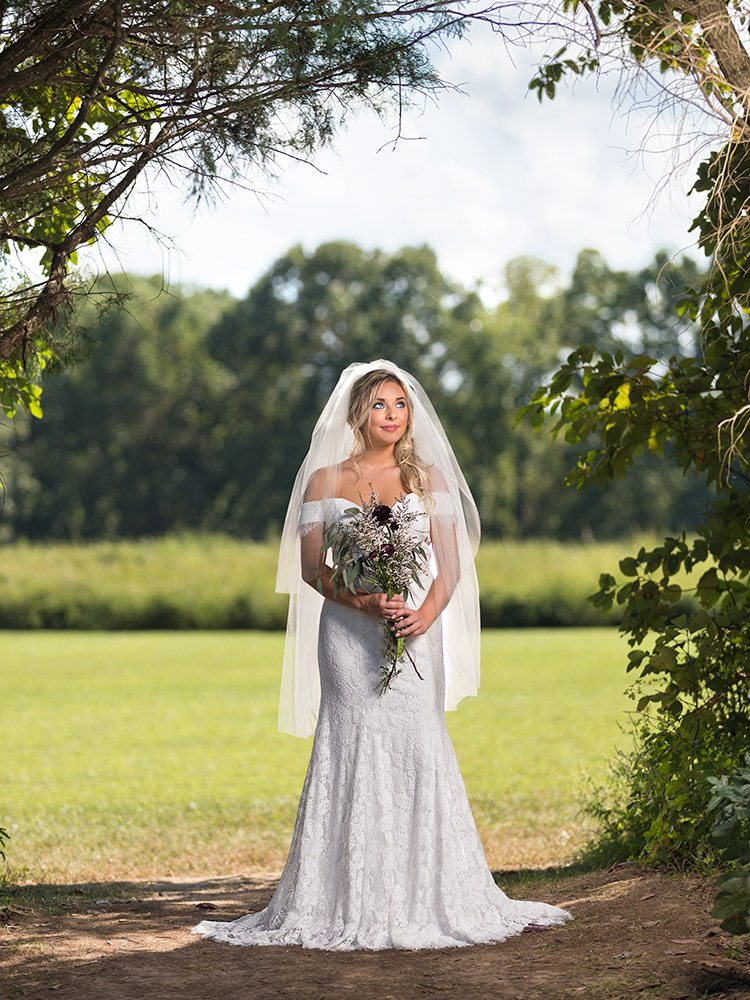 Off-the-shoulder white lace Aspeed gown, $399; white ribbon belt, $62, all at Touch of Class; Illusion veil, $75 at The Dress
Purchase Photo
Photos by Brandon Alms