Weddings
Makenzie Moore & Taylor Lambke's Top of the Rock Destination Wedding
After growing up near Big Cedar Lodge, Makenzie Moore knew she felt a strong connection to the area. She and her fiancé decided on a destination wedding at Top of the Rock to make the event all the more special for family and friends in attendance.
Jan 2021
"We actually met on a blind date," Makenzie Moore says. Taylor Lambke had moved to Conway, Arkansas, in 2014 for a new job, and he was in the same training class as her good friend's boyfriend. "On the first date, I was immediately drawn to his personality. We started seeing each other every day, and after one month I remember thinking that I couldn't imagine not being with him," Makenzie says.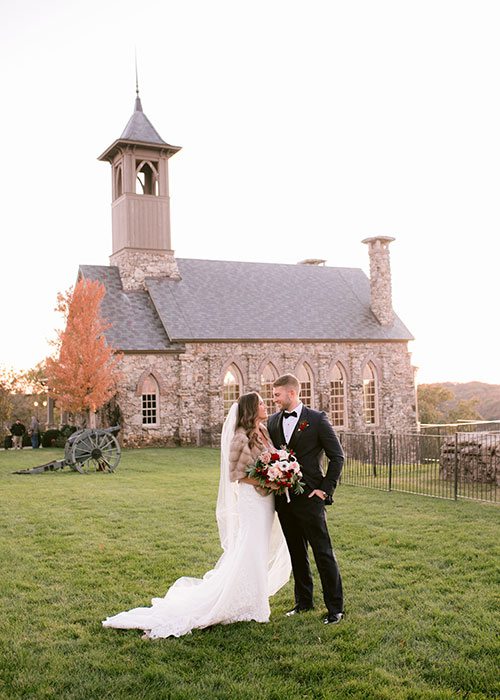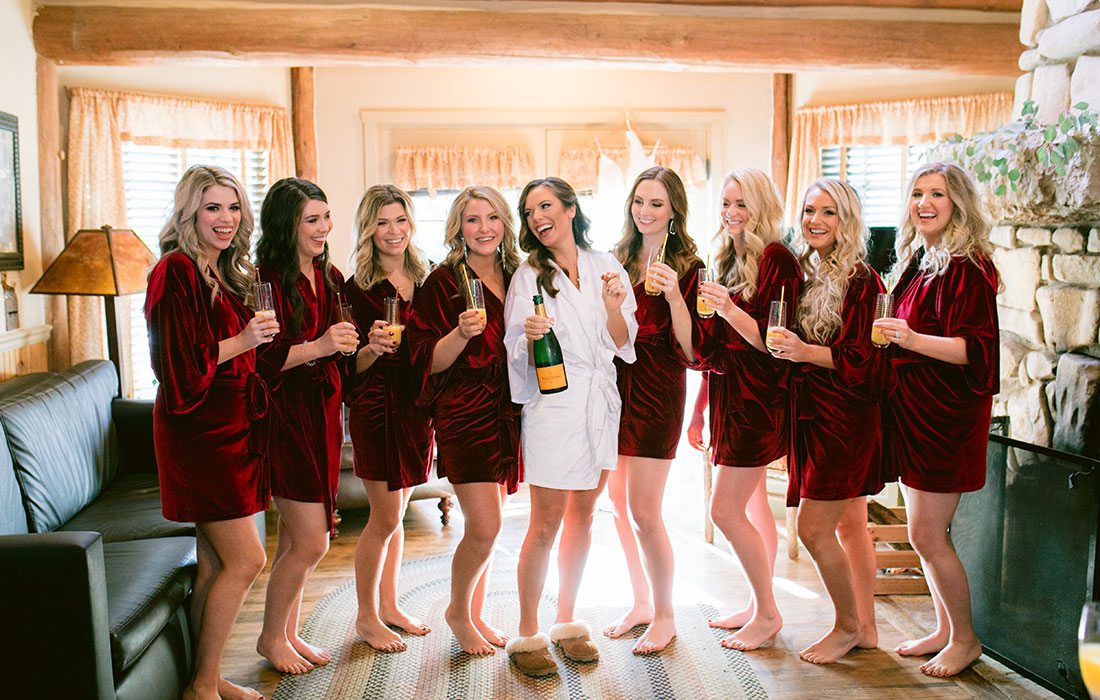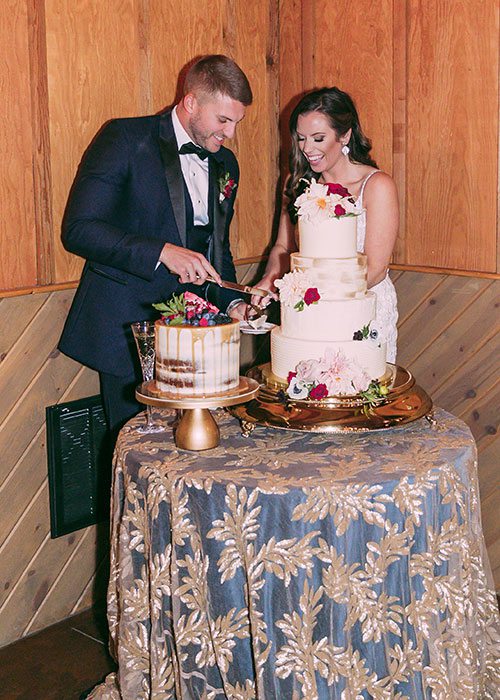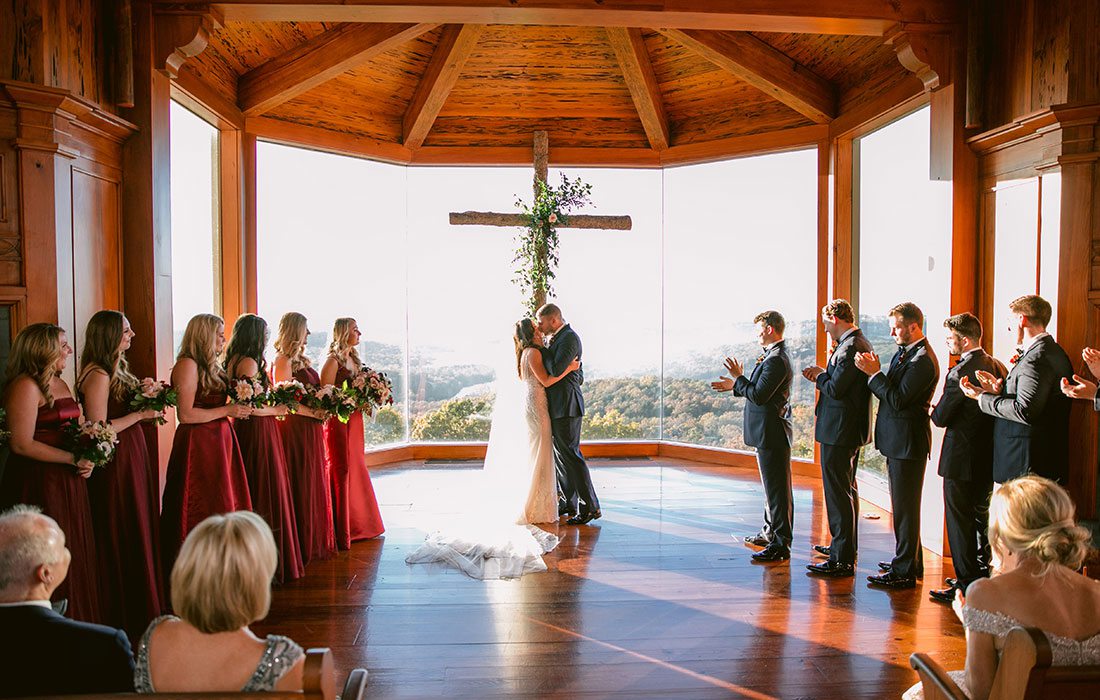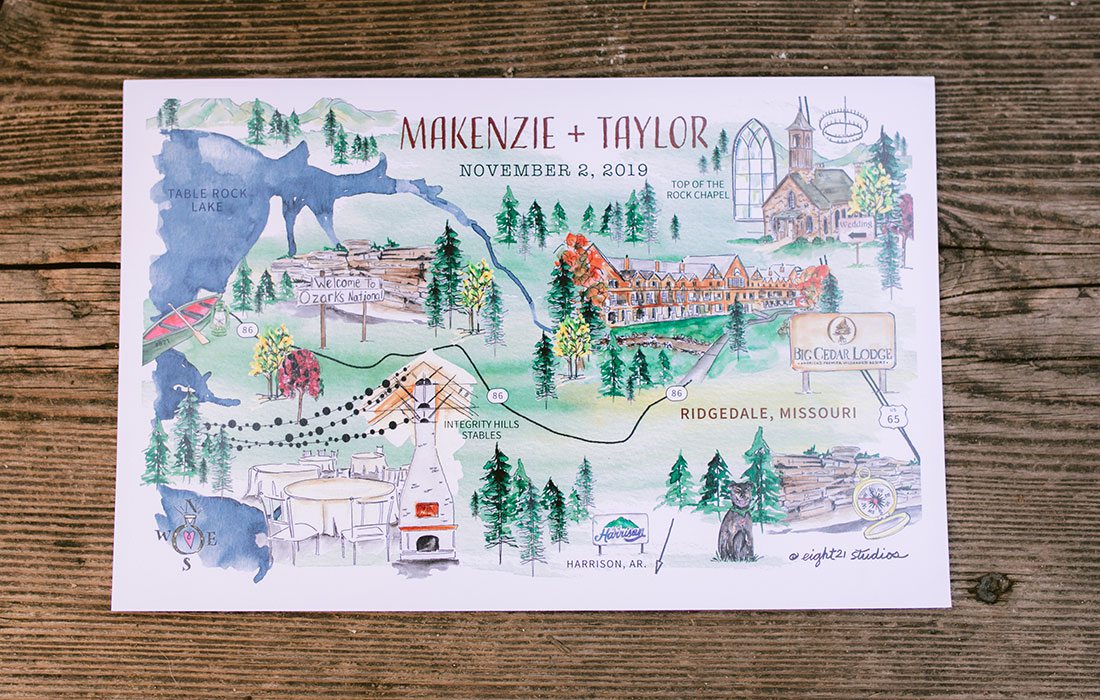 Makenzie and Taylor eventually moved to North Carolina after being together for more than two years. While back visiting Conway for a friend's wedding, Taylor took Makenzie for a drive to his old apartment. Across the street from his old apartment was a country club where he took her for dinner and asked her to marry him. After the engagement, he had planned a surprise party and flew out her family from Michigan. "I remember being so excited and face-timing my mom who lives in Michigan before the surprise party," Makenzie says. "She was acting so strange and saying she was in a grocery store. I had no idea she already knew and was waiting at the party for me."

Makenzie and Taylor knew that their wedding would be considered a destination wedding since they, their friends, and family all lived in different states, so they wanted the venue to be worth the travel. And after growing up near Big Cedar, Makenzie knew the popular resort would be the perfect spot. "We always visited there when I was young," she says. "Once, Taylor and I were visiting and stopped by the chapel, and I knew that was where I wanted to get married." When the big day finally arrived, their wedding was the dream destination Makenzie had envisioned. It was elegant and had all the stunning views Big Cedar has to offer, and the couple included several personal touches including the names of their specialty cocktails—which were named after their beloved pets.