Weddings
Danielle Leonarduzzi & Gunner McGuire
High school sweethearts said "I do" at long last.
By Jenna deJong
Dec 2017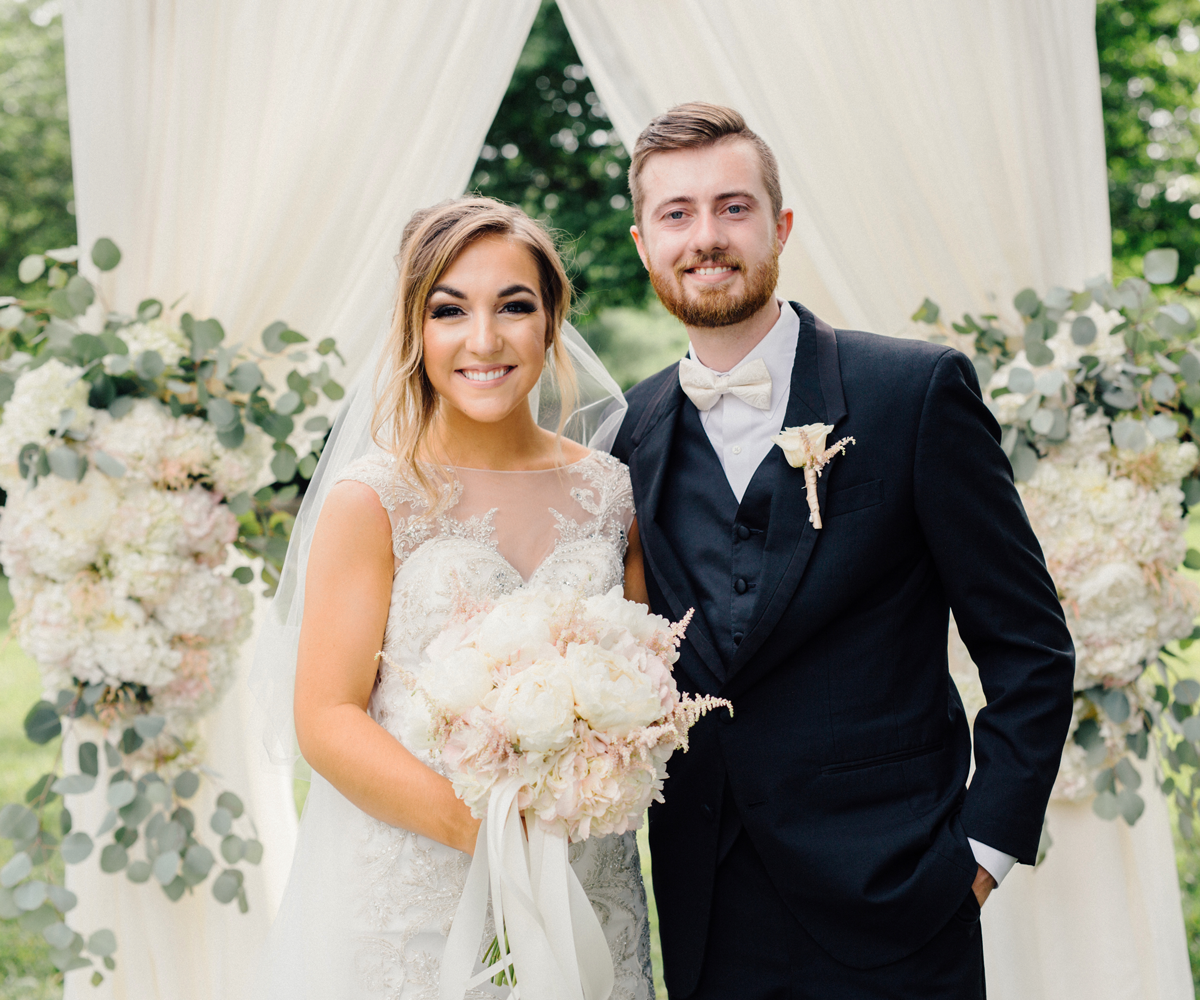 The love story of Danielle Leonarduzzi and Gunner McGuire is like one from a movie. They both grew up in Camdenton and attended the same high school. He was sitting in his Camaro and she glanced his way, flustered and bashful. 
The pair officially met at a 16th birthday party for a mutual friend, and the next day, Danielle asked one of her friends to slide a few comments to Gunner letting him know she was interested. "In between classes he walked by my locker and said 'Hi, Danielle,'" Danielle says. "I was so surprised he said something to me that I could barely get any words out of my mouth." 
Almost eight years later, the couple was driving to Nashville where Gunner had planned a visit to Cheekwood Estate & Gardens. They strolled through the blooming flowers and overhanging trees until they reached a gazebo overlooking part of the gardens. He dropped to his knee, pulled out a ring and popped the big question.
Although the engagement was a surprise to Danielle, the couple had talked about getting married before Gunner asked. Danielle said the ring itself was an exciting shock. "I would be scrolling through Pinterest, and I would point to a ring and jokingly say, 'This is my ring!'" Danielle says. "At that point, we had been dating for eight years, and I teased him all the time, but I love the one he picked out." 
As soon as the ring was on Danielle's finger, planning for an outdoor, classic-themed wedding—with a few glamourous touches—was in full swing. 
After the wedding, the McGuires continue to live in the south side of Springfield. Danielle is the marketing coordinator for 417 Magazine, and Gunner is a parts advisor at Youngblood Auto Group.