Weddings
Outdoor Wedding Venues in Southwest Missouri
If you're stressing on where to host your outdoor wedding, look no further. We have rounded up some of the most flexible outdoor wedding venues in 417-land, each equipped to provide a unique experience and check off all your boxes.
By Britney Huish
Jan 2021
Pleasant Hope
Why We Love It: The Co-Op venue is a 50-acre farm and event venue located just outside Springfield. The eclectic venue has an atmosphere that's part rustic barn, part warehouse and part ballroom that offer you both an outdoor setting and modern industrial finishes for an open air concept event. The Co-Op's unique architecture allows for a clean slate to work with that is sure to match your wedding decor. 
Price Range: $1,800–3,000
Number of Guests It Can Hold: 250 
Don't Miss: During the daylight hours, be sure to check out the farm animals on site as well as the camping area, if you're wanting to stay overnight, which includes a fire pit plus plenty of fire wood.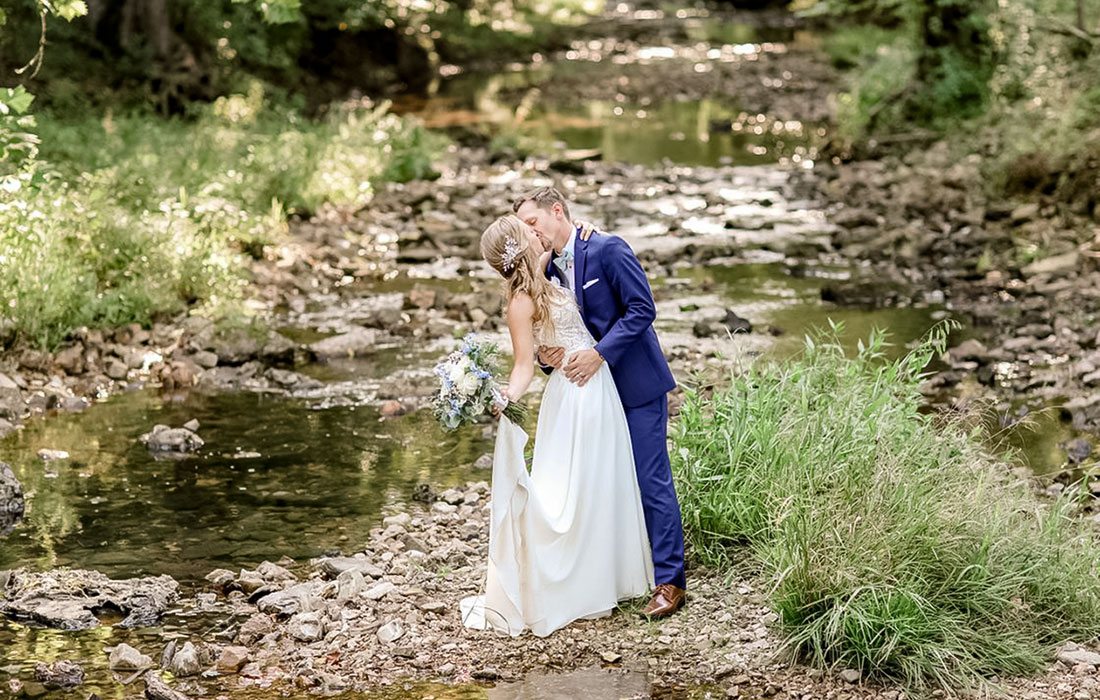 Marshfield
Why We Love It: Venue 481 offers much more than just one place to host your wedding. You have all of Venue 481's buildings on site to choose from, such as the Red Rustic Barn, Lodge-style Event Center, Vintage Saw Mill, White Gazebo, Romantic Arched Bridge and the beautiful waterfront area. With this many options, you can choose to have your special day indoors, outdoors or both with each location being within close proximity to each other.  
Price Range: $1,000–2,750
Number of Guests It Can Hold: 185
Don't Miss: The Romantic Arched Bridge and waterfront area provide beautiful scenic backgrounds that make your wedding photos a little extra magical.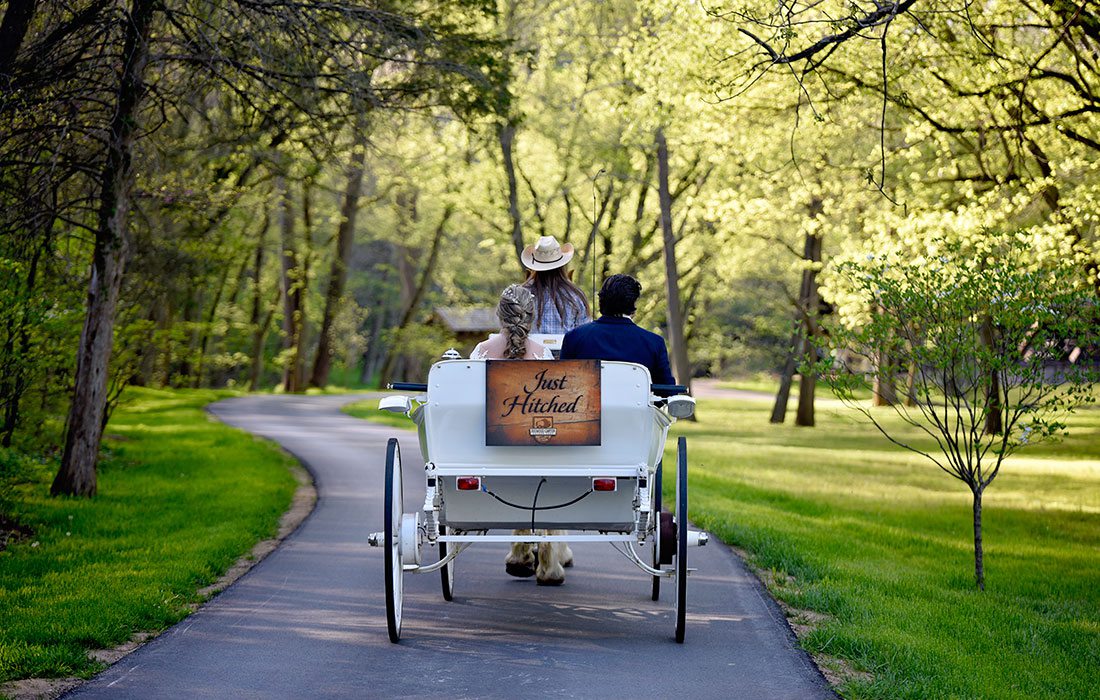 Lampe
Why We Love It: With more than five on-site venues to choose from for your ceremony and reception, you are sure to find something perfect for you and your guests, including an outdoor option. The Chapel Patio offers enough outdoor space to hold your entire event all within view of a waterfall. Plus, you are guaranteed privacy since Dogwood only hosts one wedding event at a time. 
Price Range: Contact for pricing.
Number of Guests It Can Hold: 120–140
Don't Miss: The Hope Wilderness Chapel is a replica of places of worship in the 1800s. The chapel's back wall is made entirely of windows.
Ridgedale
Why We Love It: Big Cedar Lodge is unique in that they offer over 20 different ceremony venues for you to choose from. There is versatility in each venue allowing you to host small gatherings in The Garden Chapel, which seats 80, or large gatherings in the Grandview Lawn, which can seat 500 guests. Each venue provides a different experience with a scenic backdrop of the magnificent Ozarks.
Price Range: Contact for pricing.
Number of Guests it Can Hold: Varies by venue, max. 550
Don't Miss: Check out the Cedar Creek Spa and indulge yourself surrounded by timber ceilings, natural stone floors, stained-glass and antique-style chandeliers. They offer massage treatments, facials and salon services just to name a few. Cedar Creek also has an indoor grotto pool as well as a sauna and ice room.
Quapaw, OK
Why We Love It: Downstream Casino is not in 417 Land necessarily, but it makes our list because of their ability to accommodate for space. Host the largest, most extravagant wedding of your dreams in the Pavilion Event center, which provides optimal space and can seat up to 1,000 guests. The Pavilion is also surrounded by the area's natural landscape within view of the resort's outdoor pool and illuminated courtyard.
Price Range: Contact for pricing.
Number of Guests it Can Hold: 1,000
Don't Miss: Check out the Née Spa for all your relaxation needs. From massage, facials, body treatments to hair and nails, your body and soul are sure to feel rejuvenated. You can choose from their many spa packages designed by staff, or customize your own package to provide the ultimate spa experience.