Gardening
Keep Your Flora Healthy with a Frost Blanket
Keep your greenies warm this winter with frost cloth and blankets. And for God's sake, don't forget to water those babies.
By Jenna deJong
Feb 2020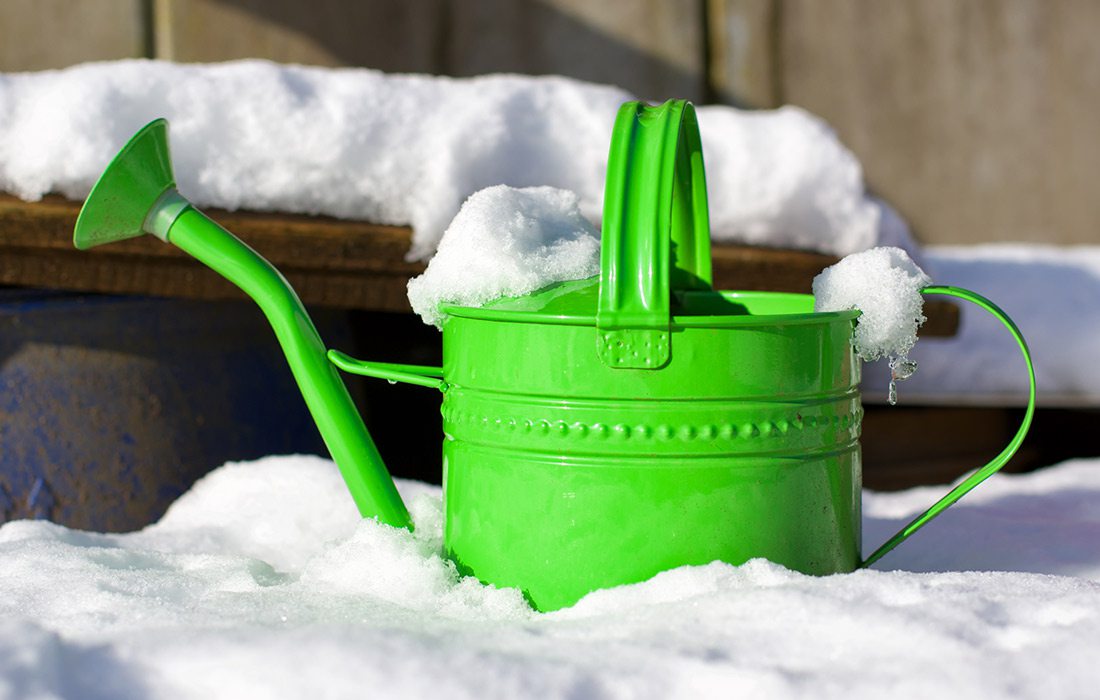 If you're shivering in your boots, chances are so are your plants. Although February isn't the most popular month to survey horticulture, taking inventory could save you time and money used on replanting your favorites in the spring. With a few tips and products from local experts, your harvest could withstand the dead of winter—all it takes is a little love, attention and warmth. Stop in at these local shops to get helpful tips and the inside scoop on winter gardening.
Wickman's Garden Village (1345 S. Fort Ave., Springfield, 417-862-3707) is always a go-to for any gardening advice, and this time of year is no different. The shop carries three types of plant protectors including freeze blankets, individual plant covers and Wilt Stop spray. All three options are offered in different varieties, and each varies slightly depending on your need, says garden center manager Don McElhamy.
Before purchasing any of the goods, he recommends bundling up your plant life with mulch, about a foot high, and watering every week to 10 days, especially if it hasn't rained or snowed recently. The mulch helps trap the heat, and keeping the plant moist makes it harder to freeze. In fact, McElhamy says watering is one of the most crucial steps; most outdoor plants die in the winter, not because of the temperature, but because this step is often missed.
Keep up with it, and you might get to skip a blanket or cover. If that's not the case, grab a bottle of Wilt Stop spray next fall, usually around $10, and spray a coating in addition to the mulch blanket. This is only needed once and should be done before the cooler temperatures hit. For future reference, this spray is also good to use on Christmas trees or live wreaths and can extend their shelf life.
If the forecast predicts an especially wintery night, investing in an individual plant cover or freeze blanket might be the way to go. Both are similar in their use, except that an individual plant cover is usually just used for smaller shrubs. Regardless, both are only temporary methods—leave them on for about a night or two, and make sure to remove the covers during daylight hours. The freeze blanket is particularly useful when temperatures drop below 32 degrees. All three of these winter-protecting agents can be used year after year and are sold at the beginning of fall through early spring.
If there's one thing horticulturists can agree on, it's giving those plant babies plenty of water. Gayl Navarro, owner of Ozark Nursery of Joplin (5361 N. Main St., Joplin, 417-623-0224), echoes the advice of McElhamy, and suggests watering any plants that are under a year old because these are more susceptible to the bite of a cold chill. In fact, more water keeps the plants from getting a winter burn.
Nevertheless, Navarro recommends a frost protection blanket. Because it's permeable, it can be left on for an extended period of time but only in the case of severe weather. Reusable and only $12, Navarro says this is an economical choice to cover perennials and shrubs. The cloth comes in one size, 12 feet by 10 feet, but Navarro says to cut it down as needed to fit any sized bed.
In addition to carrying a freeze blanket, Schaffitzel's Greenhouses (1771 E. Atlantic St., Springfield, 417-866-6222) also offers a harvest guard to its plant parents. Slightly thinner than the freeze blankets, this guard is best for the spring and is about 40 inches by 50 feet. The guard is $11.99, while the freeze blanket is $13.50.
A frost cloth can also be found at Wheeler Gardens & Florist (multiple locations, 417-890-5733). According to long-time employee Lynne Reynolds, the roll is 6 feet wide and 100 feet long but can be cut down to fit a customer's needs and is sold at 75 cents per linear foot. Reynolds says to place the cloth over your plants and anchor with landscape pins or staples.