Things to Do
Southwest Missouri Spring Bucket List
Throw that coat in the closet and get outside because southwest Missouri's springtime bucket list is all about soaking up the sunshine as everything green wakes up.
By Katie Pollock Estes
Mar 2020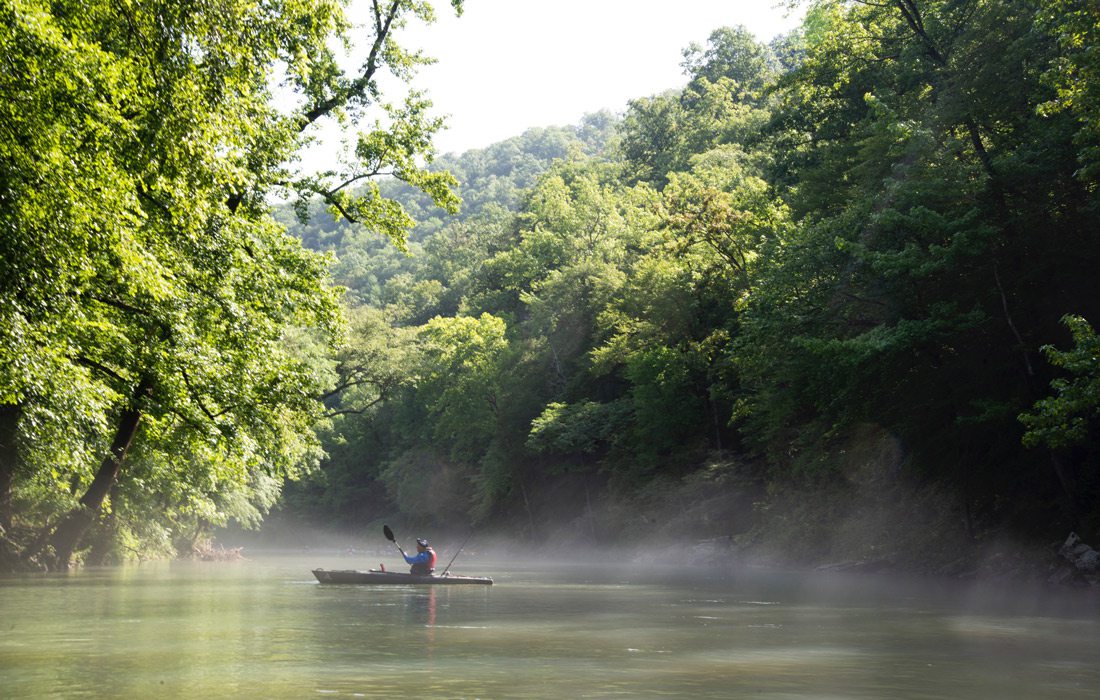 Visit a Waterfall
There are lovely waterfalls peppered around 417-land that are best viewed when recent rains keep the water flowing. Spring is certainly a wet time in the Ozarks, so head out soon to find these hidden gems. Hint: Read the April issue of 417 for a list of some of our favorite waterfalls!
Float the Buffalo
The Buffalo National River requires some rainfall as well to be at its best. This river—with its clear water and towering bluffs—is best floated before June, when parts of it have water levels too low to float. So don't miss your chance for a 2020 float.
Take a Brisk Roller Coaster Ride
Silver Dollar City (and all of Branson, really) comes back to life this month, and the park is celebrating its 60th anniversary in 2020. Starting March 17, you can begin flying through the hills on roaring coasters, spinning thrill rides and a soaring barn swing. And here's a secret: We especially love the park this time of year. There's no blistering summer heat or packed winter crowds.
Go Bud Spotting
And on that note… This season, one of 417-land's prettiest assets is going to explode: our flowering trees. Take a walk through your neighborhood and hunt for pink and white dogwood trees, purple redbuds and blue wisteria.
Wander Through the Stroll Garden
Next month, the Mizumoto Japanese Stroll Garden at the Springfield Botanical Gardens will open its doors for the season. It's one of our favorite places to breathe in the spring air, admire all the greening plants and listen to the rippling sounds of the brooks and waterfalls.