Things to Do
Where to Stargaze in Southwest Missouri
Bundle up and get outside under the stars to witness the beautiful clear winter skies, with two full moons this month.
By Jo Jolliff
Feb 2023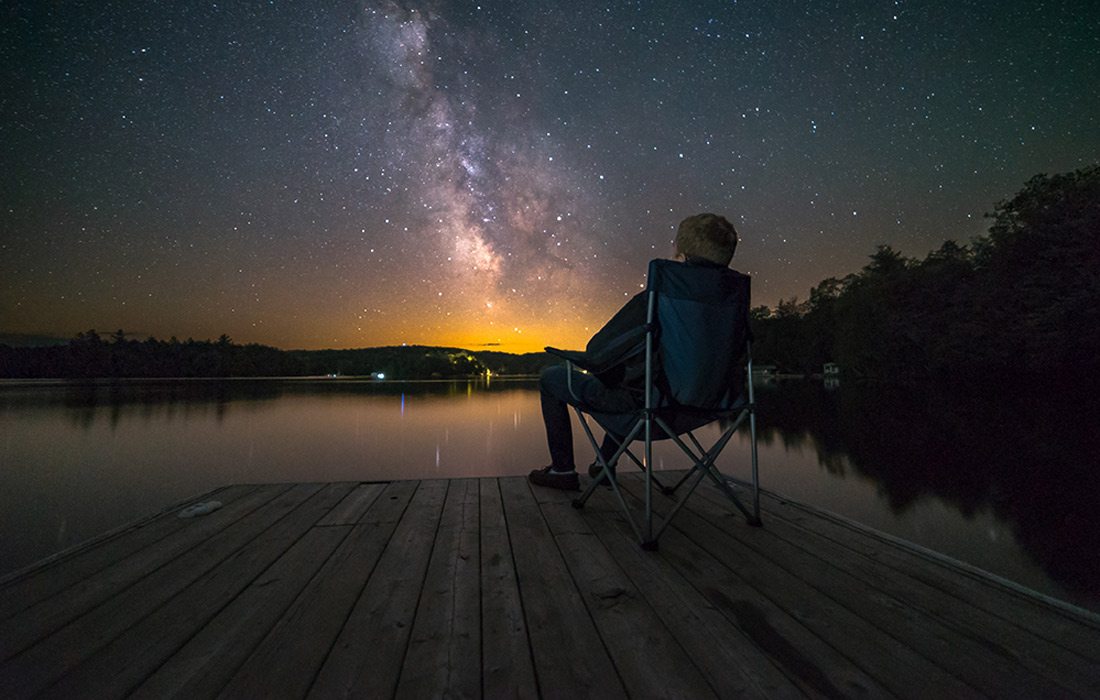 For a Weekend Full of Stargazing
River of Life Farm 
The stars seem to shine brighter at River of Life Farm (1746 River of Life Dr., Dora; 417-261-7777) and with an array of options for lodging, you can spend the night looking up at the sky from the comfort of your cabin or one of their observation fields. Due to the distance from light pollution, you're sure to see the stars twinkle bright. 
For the More Experienced Stargazer
Sequiota Park 
On the warmer days of winter, a trip at dusk to Sequiota Park (2500 S. Lone Pine Ave., Springfield; 417-864-1049) is the perfect way to enjoy the stars. The park's paths are lined with light posts for nights when the moon is hidden, and there are plenty of private spots and park benches to sit and enjoy the beauty above.
For a Romantic Evening Under the Stars
Top of the Rock
Top of the Rock (150 Top of the Rock Road; Ridgedale; 800-225-6343) is the perfect viewing spot. You can watch the sunset over Table Rock Lake while enjoying a nice meal at the Osage Restaurant and then stop at their observatory on the way out to view the stars reflecting off the lake from the comfort of your car.
For Those Wanting a C
loser Look 
Baker Observatory 
If you're looking for a better view, take a trip to the Baker Observatory (1766 Old Hillcrest Rd., Fair Grove; 417-836-5131) for a close-up view. The site has three state-of-the-art telescopes and a concrete pad to set up your own. Missouri State University uses the site for research and hosts several public events throughout the year.