Things to Do
Winter Birdwatching in Southwest Missouri
Enjoying the birds of the Ozarks in their natural habitat isn't just a summertime activity. These critters are on the go year-round in 417-land, and a little birdie told us about the best 417-land spots for bird-watching this winter.
By Jo Jolliff
Dec 2022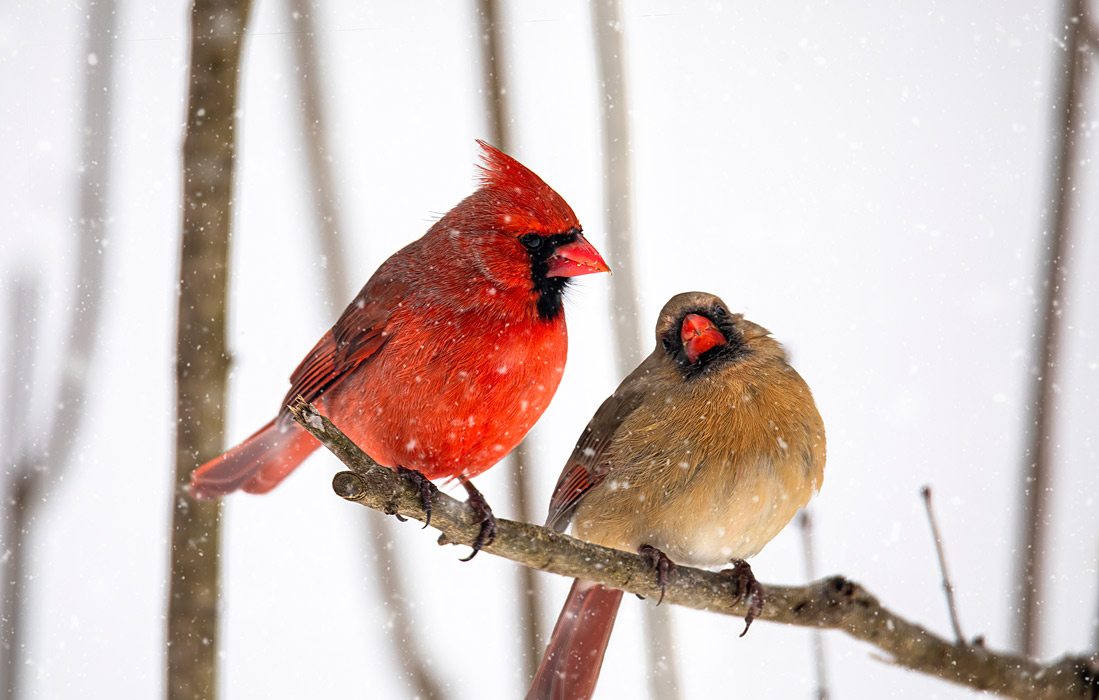 A Birding Hotspot
Valley Water Mill Park 
2450 E. Valley Water Mill Road, Springfield; 417-833-8647
With over 200 species of birds confirmed on popular birding site, eBird, the Watershed Center at Valley Water Mill Park is a hotspot for birds and birdwatchers alike. The Greater Ozarks Audubon Society and Watershed Committee work to conserve and improve the habitat for birds with feeder stations, a watering bubbler and observation blinds to teach people about conservation. This spring-fed lake stays ice free most winters, making it perfect to spot migratory waterfowl while out on a winter stroll.
A Bird Conservation Area 
Bois D'Arc Conservation Area 
11049 W. Farm Road 94, Ash Grove; 417-895-6880
The Bois D' Arc Conservation Area attracts a wide variety of animals on its open landscape. From a small herd of deer to cottontail rabbits and wild turkey, you're sure to spot it all. But for those who prefer to look for wildlife in the sky, you can find an even more diverse range of species. Doves, marsh hawks and quail frequent the area, but advanced birders have also spotted more unique birds in the winter like the Golden-crowned Kinglet, Eurasian Collared Dove and Hermit Thrush. 
A Bird's Paradise
Springfield Conservation Nature Center 
4601 S. Nature Center Way, Springfield; 417-888-4237
Springfield Conservation Nature Center's land features many diverse habitats, making it home to a wide variety of migrating and nesting birds. While there are many popular spots for bird watching throughout the trail and entrance, the Springfield Conservation Nature Center has a bird viewing area in the nature building. It's set up with feeders that attract many of the birds living in this diverse ecosystem, and you can watch them through big windows. 
A Natural Habitat
Lake Springfield Park and 
Boathouse
5324 S. Kissick Ave., Springfield; 417-891-1550 
Lake Springfield is a haven that plays host to a tremendous variety of birds. Whether you're a long time birdwatching enthusiast or just doing recreational observing, you're sure to hear a variety of chirps and whistles and spot a view new species. In the dead of winter, these colorful species are easier to spot. 417-land also sees a large number of migrating ducks and geese in the winter making the lake an appealing spot to look for new waterfowl.