Trails
Dogwood Canyon Offers Picturesque Waterfalls Along a Family-Friendly Hiking Trail
Dogwood Canyon is a family-friendly park that has an easy-peasy paved trail perfect for the whole family. Enjoy a variety of waterfalls along the way.
By Vivian Wheeler
Oct 2019
Calling all lazy hikers or families with little kids, Dogwood Canyon Nature Park is the place for you. Built by Johnny Morris as part of his never-ending quest to protect and promote the outdoors, Dogwood Canyon celebrates the best of Ozark flora and fauna. Entrance to the park runs $11 for children and $16 for adults, but with so much to see and do, there's plenty to keep you and your kids busy all day.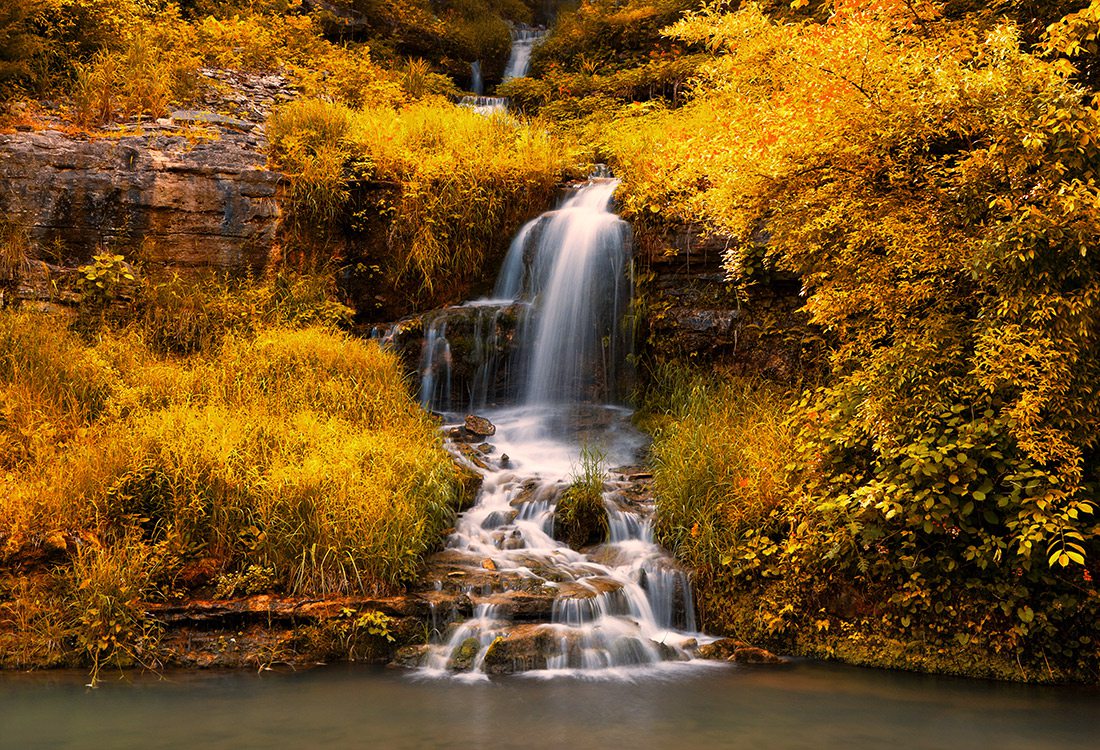 There is one main walking trail that runs the length of the park, the length of which is 3.2 miles, but it's not a loop, so the total distance clocks in at 6.4 miles. Of course, you can turn around at any point to shorten the hike. There are tons of attractions and plenty of places to rest along this trail, so we recommend taking your time and making a day out of it. Some highlights of the trail include Six Stump Spring, a turquoise spring; The Glory Hole, home to giant rainbow trout; and Fire Pit Cave, a cave with charcoal samples dating back approximately 3,000 years. End your day with dinner at the Mill & Canyon Grill restaurant.
Dogwood Canyon Trail Information
1 hour and 15 minutes south from Springfield, MO
Difficulty: Easy | Length: Varies | Kid- and Dog-Friendly: Yes
The Big Payoff: The Glory Hole | Photo-Op: One of the many waterfalls you will see along the trail.


Whether you're an avid hiker always or more of a neighborhood stroller, the Ozarks has a trail for you, no matter your skill level. Check out the best scenic trails in southwest Missouri and northwest Arkansas