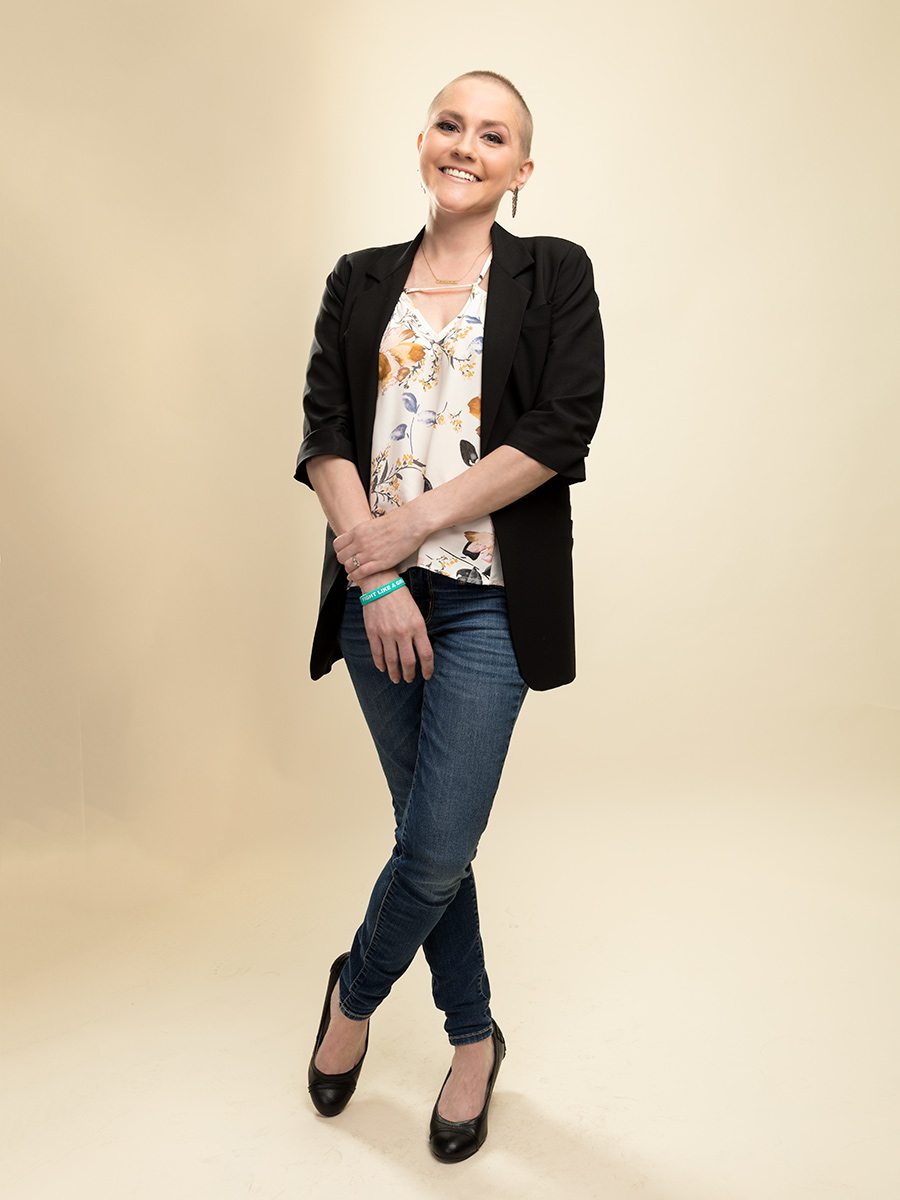 Springfield
Accountant & Leasing Agent for Brentwood Management
Charity: GYNCA, GYN Cancers Alliance

---
The woman who receives the most votes during online voting and has the biggest crowd at the event will be able to donate a portion of the Indulge event ticket proceeds to her charity. The winner will be announced during Indulge.


What is your local 417-land charity of choice, and why is it important to you?
GYNCA, GYN Cancers Alliance. They provide education, resources, and support to local women and caregivers affected by gynecologic cancers. They were there to introduce themselves to me at my first treatment and offer their services. They were there to visit me when I was hospitalized and have supported me throughout my journey. They are solely donation based and supply things like gas cards to women who may otherwise not be able to get to treatment. 


What do you think makes a woman beautiful?
Kindness and Sincerity. A genuinely kind heart goes so much further than looks to me. 


What has been your proudest moment? Or, what are you most proud of?
My boys, Luke (12) & Dillon (4). They're everything to me. I can be having the worst day and just to see their smiles or hear their laughs melts my heart. They help me remember what's important and what's not. Just to know I had a part in creating them and getting to be a part of their upbringing (challenges and all!) makes me incredibly proud. 


What was one particularly defining moment in your life? A life-changing moment.
In the summer of 2017, I was diagnosed with Stage 4 Cervical Cancer. It hit me like a ton of bricks. I was a seemingly healthy, very active 32 year old suddenly faced with a challenging prognosis. Things have been a bit of a whirlwind since then, but I've also been given the opportunity to find gratitude in my situation and I have so much to be grateful for. It has brought my husband and I closer together and it has made me appreciate each moment that I have and the people in my life. It has helped me be more present and focus on "experiences" rather than "stuff."  It has also taught me to accept help and depend on other people and that I also have to be my own best advocate.


When you were a child, who did you think was the most beautiful woman? Why?
When I was a child, I thought my sister was everything. She was smart and good at everything she did! I've always looked up to her.  She was beautiful then and still is today. 


What advice would you give to a young girl about being beautiful?
Don't worry about being beautiful – that's not what it is about. Be yourself and do what you love. Happiness is beautiful.


What's something that might surprise us about you, or a story you love to tell?
In May, I will celebrate 10 years of sobriety. Getting sober changed the trajectory of my life, and in addition to my children, is the other area of my life that I am most proud of and grateful for.


What is your biggest source of inspiration?
Running and the running community. When I started running, I met a group of people who were positive, encouraging and who helped each other work hard to get better and meet their goals. There is something inspiring about women encouraging each other instead of competing with each other.


Where do you find beauty in 417-land?
Bull Shoals Lake! I love being in the country and by the water. My parents have a lake house that has always been my "happy place." It's beautiful, peaceful and full of lots of happy memories. 


What do you think is the biggest issue or challenge 417-land is facing right now, and how would you tackle it?
Drug/opioid addiction. Addiction is complex and complicated, but I think a big part is spreading awareness, offering hope, and reducing the stigma surrounding addiction and recovery. 


Fill in the blank: Friends would describe you as "The ______ One."
Strong


See the winners in the September issue!
Get to know our 10 Most Beautiful even better. Then, watch them walk the runway at 417 Magazine's Indulge on September 13 at Oasis Hotel and Convention Center.