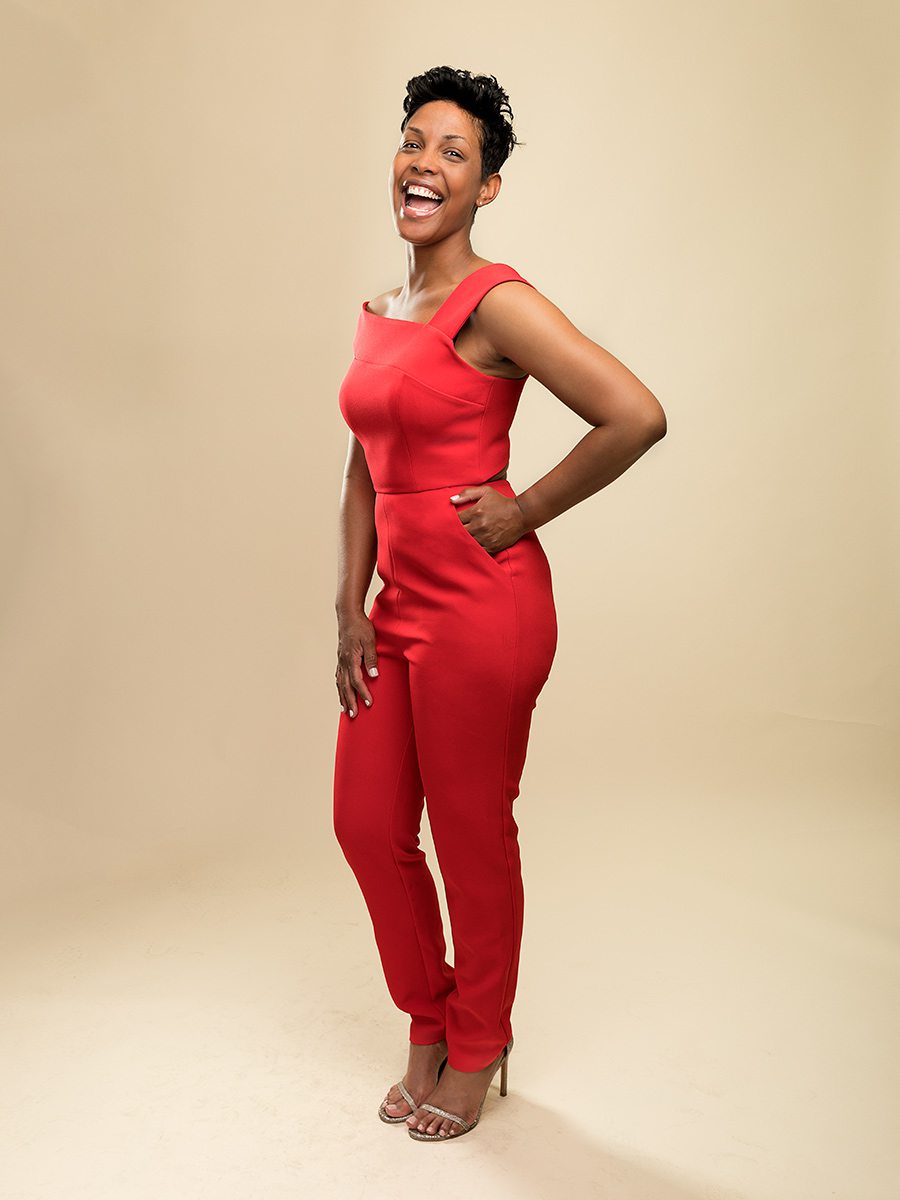 Springfield
Vice President of Retail Banking at Old Missouri Bank
Charity: The Bears Fund

---
The woman who receives the most votes during online voting and has the biggest crowd at the event will be able to donate a portion of the Indulge event ticket proceeds to her charity. The winner will be announced during Indulge.


What is your local 417-land charity of choice, and why is it important to you? 
My 417-land charity of choice is The Bears Fund, an annual program for intercollegiate athletics at Missouri State. With my husband being an Associate Head Basketball Coach at MSU, I have witnessed first-hand the importance of this charity. The Bears Fund helps MSU pay for recruitment efforts, tuition, room and board, fees, books, scholarships, and other athletics or educational programs for the nearly 400 student-athletes at MSU. It provides a top-notch collegiate experience for our student athletes and helps attract and retain talent for the city and state long-term. 


Do you volunteer, or are you involved in any philanthropic or community organizations? If so, what are they, and what do you do?
Before moving to Springfield, I was involved in the Rebound Foundation in Nashville, Tennessee. The foundation was started by Christina Ford, current president, to help renew and restore women who were courageous enough to leave a life of domestic abuse. We work to provide a stable home where lives can be pieced back together and fresh starts can be made. The first chapter was started in Chicago before relocating to Nashville, where I got involved. I am looking forward to helping start a chapter here in Springfield. The Rebound Foundation chooses college games in which fans and supporters agree to donate a certain amount of money per rebound, then the total number of rebounds for the game are converted into monetary donations. 
In the eight months I've been here, I've had to move into a new house, get my boys acclimated to new schools and sports, and I've had to familiarize myself with the area. Now that my feet are under me, I'm excited to get involved in Greenwood PTA and other opportunities as they arise.


What do you think makes a woman beautiful?
A beautiful woman is defined by her strength of character, confidence, faith and compassion for others.


What has been your proudest moment? Or, what are you most proud of?
I am most proud of the moments when I was a single parent to two boys, who both played sports and were involved in school, while also completing my master's degree at Strayer University. Also, one of my biggest fears is being apart from my family. Until recently, I always had my family close to me in Tennessee and this is the first time in my life I've been in a different state than them and I am proud to overcome that fear.


What was one particularly defining moment in your life? A life-changing moment.
The day I accepted Jesus Christ into my life as my savior. Also, the day my two boys got baptized and gave their life to Christ. Being able to raise my boys in faith is life-changing.


When you were a child, who did you think was the most beautiful woman? Why?
When I was a child, the most beautiful woman to me was my mother, Gwen Randle, because she inspired me every day with her strength and courage. She cared for everybody in her life every day of her life. As the oldest child, she is a caregiver at heart and has all the characteristics of a beautiful woman. She is my biggest mentor. 


What advice would you give to a young girl about being beautiful?
Always understand that beauty is from within and to find the beauty within you. You are most beautiful when you have confidence in yourself.


What's something that might surprise us about you, or a story you love to tell?
I grew up as a tomboy and wanted to climb trees, play tackle football and roughhouse. Fast-forward to present day: I wanted to prove to my two sons that I was still good at climbing trees. It was all good and fun until I slipped and fell down the tree, badly scraping my arms along the way. 


What is your biggest source of inspiration?
I am inspired by the talent of other people and how God made us all unique. I love seeing how my talents fall into place amongst others and how we can all work together using our strengths. 


Where do you find beauty in 417-land?
Anywhere and everywhere. I find beauty in the hearts of the people.


What do you think is the biggest issue or challenge 417-land is facing right now, and how would you tackle it?
The biggest challenge to 417-land right now is becoming more diverse and inclusive, especially in the business sector. This topic is important to me, because diversity brings more ideas and innovation. We need more mentors and role models on college campuses who represent diversity in Springfield and give others hope for the future. In order for Springfield to be more successful and to grow, we need to encourage college graduates to invest and stay in the community. They need hope that it can happen.
Retention of our over 40,000 college students and engaging/encouraging them to stay in the city and state should be one of our top priorities. I am responsible for hiring at Old Missouri Bank, and we struggle with retaining talented people in the state. A bank is only as good as the community it is serving and a strong vibrant community makes for a more vibrant bank. We need good, talented people to invest in the community and help it grow.


See the winners in the September issue!
Get to know our 10 Most Beautiful even better. Then, watch them walk the runway at 417 Magazine's Indulge on September 13 at Oasis Hotel and Convention Center.