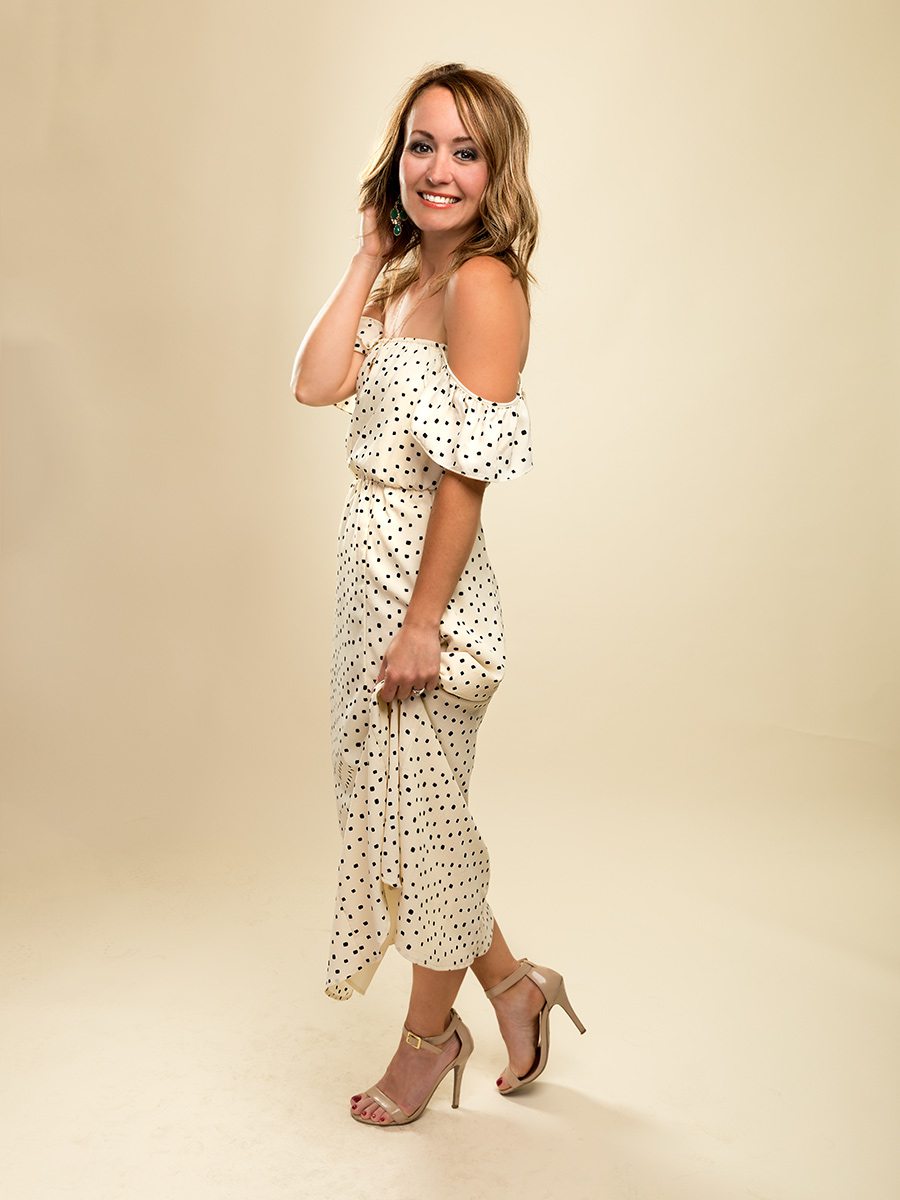 Springfield
Stay at home parent and owner of 417 Baskets
Charity: Landan's LegOcy

---
The woman who receives the most votes during online voting and has the biggest crowd at the event will be able to donate a portion of the Indulge event ticket proceeds to her charity. The winner will be announced during Indulge.


What is your local 417-land charity of choice, and why is it important to you? 
My charity is Landan's LegOcy. The past two years I served as auction chair for the Gold Gala (LL's biggest fundraiser or the year) and this year I'm co-chairing the event. Landan's LegOcy was established in memory of a local boy, Landan Bland, after he passed from cancer 5 years ago. We provide non-medical-related financial assistance to families as their child battles cancer. Things like mortgage payments, travel expenses, groceries, car payments…the list goes on and on.

All charity is important. Each year when I see this list of great women, I'm blown away by how many different groups are positively affected by their efforts. I love children and can't stand to see them hurt. Unfortunately, they are hurting, everywhere, every day. Childhood cancer is awful, what it does to a child's body is unimaginable, treatments are painful and recovery is ongoing. Dad and mom shouldn't have to choose between making rent or being with their sick child. That's why this charity is mine.


Do you volunteer, or are you involved in any philanthropic or community organizations? If so, what are they, and what do you do? 
I do I'm the mother of three, very active kids-Easton, Liv and Owen. Most of the volunteering I do happens where their activities take me. My daughter and I are involved in charitable efforts through Girl Scouts, I do a lot of work with my local PTA, I volunteer as statistician for my son's baseball team and I've done some transcribing work for 7 Billion Ones.  


What do you think makes a woman beautiful?
I think that goodness and kindness find their way to the surface and that people who have those qualities have the edge on those who are just genetically blessed. Of course, some people have both, lucky them!


What has been your proudest moment? Or, what are you most proud of?
First, is my marriage to my husband Kurt. When we got married we were young, didn't have much, and knew very little about how to be married or raise kids. Time has brought us closer together and we've learned as we've gone. I'm really proud of the life we've built.
I'm really proud of my kids. Each of them have what I call their "special gift": Easton is kind, Liv is smart and Owen is strong. In addition to those they have open hearts and minds, respect people and have a great understanding of what is good and what needs work in our world. I think they will be so much greater than me and that makes me very proud.


When you were a child, who did you think was the most beautiful woman? Why?
I've always thought my mom was beautiful. My mom can do anything, she's very smart, strong and determined. I could write a book about all of the reasons that I think my mom is beautiful.The second is my kindergarten teacher Ms. Twyla Hicks. She was and still is beautiful on the outside, but it's her inner beauty that really shines. I was terrified on my first day of kindergarten but she calmly got down on my level (I was crying in my cubby), put her hand on my shoulder, handed me a big sticker with the words "line leader" on it and said that she really needed my help because she was having a rough first day of school. I loved school every day after that. She is a treasure.


What advice would you give to a young girl about being beautiful?
I'd say that beauty is subjective. You can work your whole life trying to achieve society's ideal standards of beauty and still there will be someone who thinks that brown eyes are more beautiful or blonde hair is more beautiful, tan skin, pale skin, tall, short, strong, feminine, makeup, natural, skinny, curvy, even the shape and length of your fingernails is up for debate…it's maddening. Take who you are and add in the stuff that makes you better and put that out into the world. 


What's something that might surprise us about you, or a story you love to tell?
I'm a trivia buff, particularly classic cinema. I can't tell you what I had for breakfast this morning, but I can tell you that Joan Crawford's real name was Lucille…


What is your biggest source of inspiration?
My good friend Carrie Bland inspires me. Five years ago she lost her child to cancer. She and her husband Ed barely had time to grieve before starting Landan's LegOcy. Not long after his death I watched them stand on stage, at the Gold Gala, tell Landan's story and humbly intercede for families in need. Carrie is really, truly, unequivocally beautiful. Can you even imagine the strength it takes to hear the stories of these families after losing your own child. Weekly she hears the stories and talks to the victims. It's super-human and I tell her that every chance I get. 


What do you think is the biggest issue or challenge 417-land is facing right now, and how would you tackle it?
I love Springfield and chose to establish roots and raise my kids here. What we have to do is continue to move toward inclusion and acceptance of all kinds of people. Diversity in our community brings opportunities for knowledge and growth. I want everybody to feel as happy and accepted in 417-land as I always have.


See the winners in the September issue!
Get to know our 10 Most Beautiful even better. Then, watch them walk the runway at 417 Magazine's Indulge on September 13 at Oasis Hotel and Convention Center.