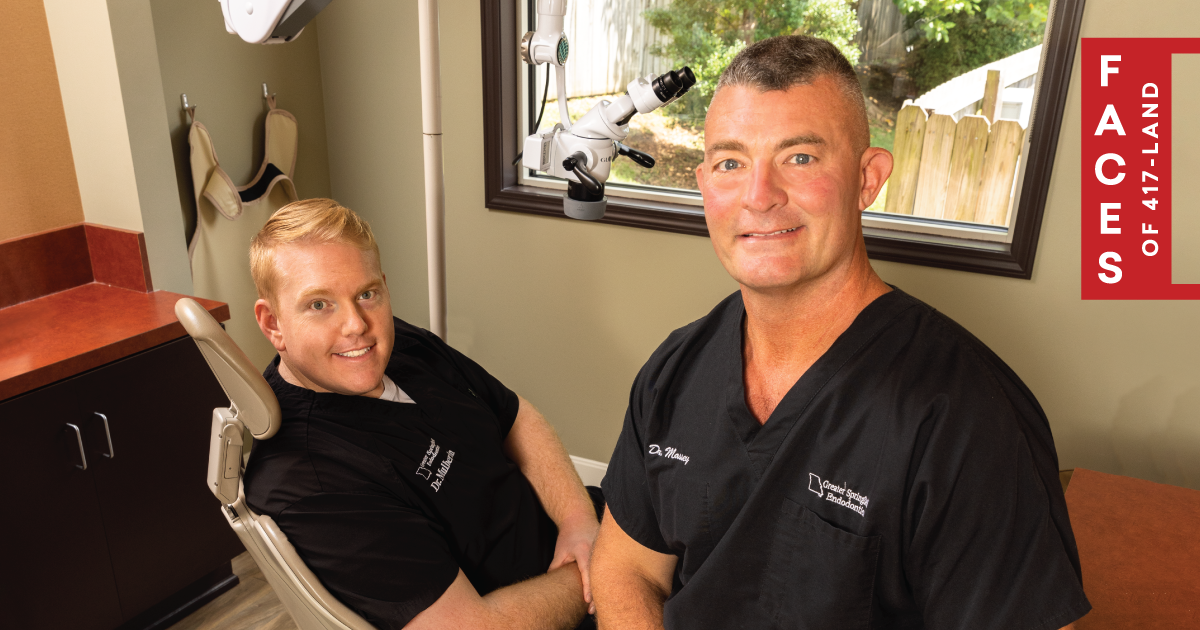 Greater Springfield Endodontics, specializing in root canal treatment, has been serving the community for 18 years. Root canal (endodontic) treatment is a highly successful option for saving a tooth otherwise needing extraction. Drs. Massey and Mulherin utilize the most advanced technology, technique, and dental materials to achieve the best possible results.
The doctors' shared vision is one of service—striving to provide a comfortable and relaxed experience for all patient appointments. Root canal treatment is typically completed in one, or on occasion two, appointments with a meticulous anesthetic technique to ensure a pain-free procedure.
Greater Springfield Endodontics works diligently to exceed patient expectations. From your first phone call to the procedure itself, all members of the team emphasize serving with kindness. The Google and Facebook pages of our office are an indication this diligence does not go unnoticed. Further, the reviews on these pages can be a helpful source of easing dental fears and understanding patients are well cared for. We hope to exceed your expectations—the fear of needing a root canal can be a thing of the past.
---
2808 S. Ingram Mill Road, Building C-108, Springfield | 417-883-7668 | greaterendo.com