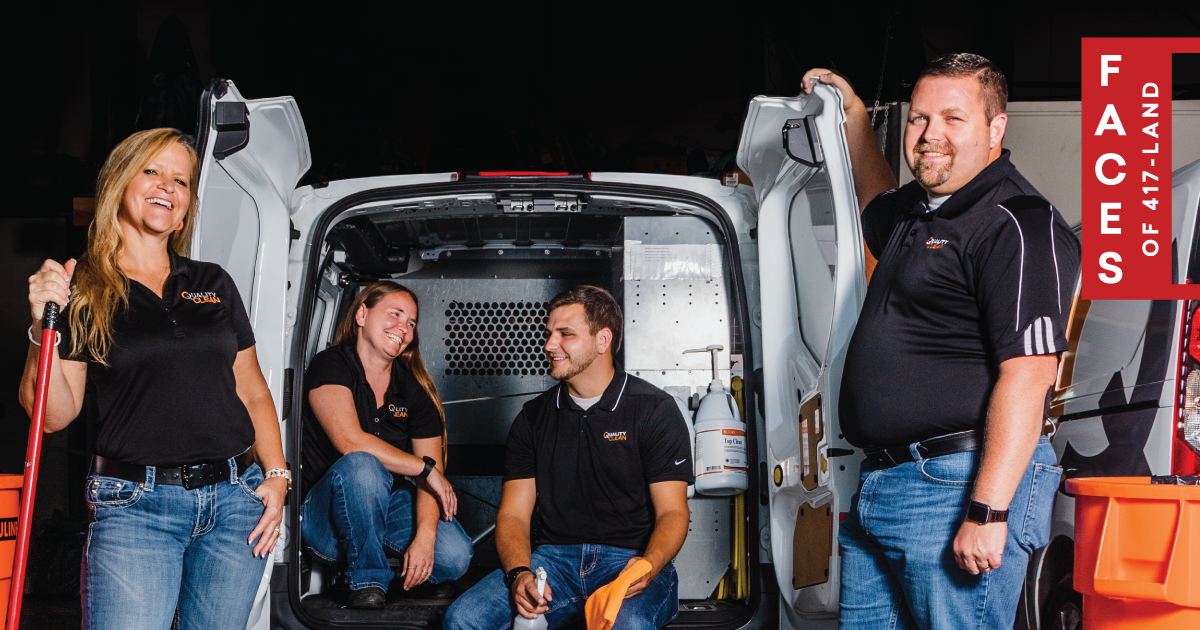 Established in 2003, Quality Clean is homegrown here in Southwest Missouri and family operated. Our mission is to be our customers' best vendor, and we strive for that daily. We want our clients to trust that Quality Clean only hires individuals who we would allow in our own workplaces. The quality of our service speaks for itself.
Quality Clean has a tradition of providing the highest levels of customer service. Our owners' "hands-on" technique helps ensure every building is taken care of.
Quality Clean understands that you entrust the security and cleanliness of your space to us, and we take that very seriously. For 19 years, Quality Clean has been growing and will continue to do so as we establish long and trustworthy relationships with our customers. Because of this trust, you will not have to sign a lengthy contract and can cancel at any time. We can promise you exceptional results, because it isn't clean until it's Quality Cleaned.
---
417-833-4250 | myqualityclean.com | 2305 E. Olive Ct. A, Springfield