Profiles
Podcasts that Originated in Southwest Missouri
We already knew Southwest, MO was awesome, but now more proud locals than ever are broadcasting it for the world to hear. Use this guide to find the perfect podcast for you, then snatch your headphones and prepare to tune in.
By Claire Porter
Jun 2019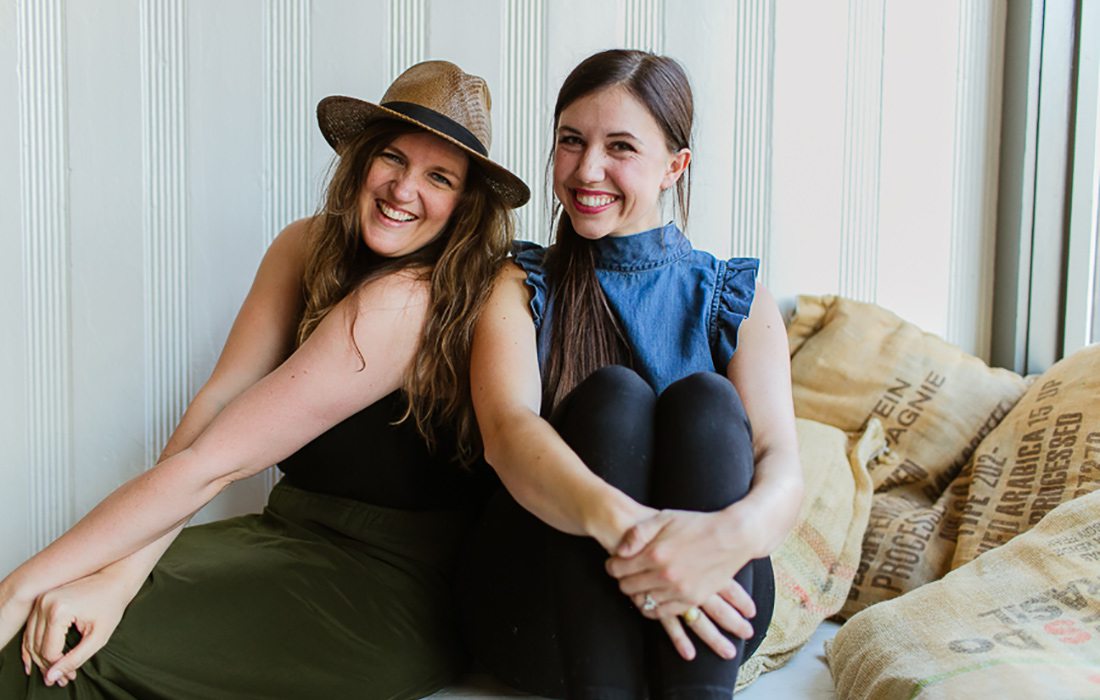 If you like The Accidental Creative, you'll love: 
Creatives Shailey Murphy and Katie Day are work-from-home moms. They share tips on parenthood, working life, creativity and self-care. Murphy and Day tackle topics like entrepreneurship and mental health with honesty and vulnerability. Listen when you're in need of a pep talk. 
Time Commitment: Now in its ninth season, the show consists of weekly hourlong episodes. 
Find It: Listen at shaileyandkatie.simplecast.fm/episodes. 
If you like Pod Save America, you'll love:
As the tagline "hot topics and cold brews" suggests, hosts Jared Cantrell, Doug Smith and Dustin Wilson taste test a beer each week while discussing 417-land topics, including politics, business and sports. Check out the Facebook page for past Man vs. Pig eating challenges— we'll let you see what that's all about. 

Time Commitment: Weekly episodes are just shy of an hour with occasional 30-minute Spotlight special episodes. 
Find It: All 140-plus episodes are posted at spreaker.com/user/podcast417 and on iTunes, Spotify, Google Play and Stitcher.
If you like The Dave Chang Show, you'll love: 
Two men are determined to try every eatery 417-land offers. Andy Karr and Dan Howell taste test new restaurants, standby Springfield favorites, weird trends, terrible dives and hidden gems and reconvene to tell you all about it. The weekly podcast includes familiar guests from our local food scene, blind taste tests, culinary obituaries and a Foodmales Food Mail segment. 

Time Commitment: Weekly episodes of this new podcast are approximately an hour long. 
If you like My Favorite Murder, you'll love:
If you're a true crime fan, check out Queen City Creeps, made by creeps Sarah Abele, Jennifer Brown and Shelby Heger. The three have spent the last year delving into "tales of the paranormal, human wickedness, the curious and the bizarre." This podcast takes on a freewheeling storytelling form and covers all things spooky. 

Time Commitment: The weekly podcast features 40-minute episodes.
If you like TED Talks Daily, you'll love:
More of a movement than a simple podcast, The Bravery Board consists of monthly gatherings and a weekly podcast hosted by Michelle Houghton, Kate Alsup, Jenn Fortner and Lindsay Donaldson. The four promote mental health, motivation, confidence and personal growth in women through TED-like talks.

Time Commitment: Episodes across the four seasons range from about 20 minutes to an hour. 
Find It: Learn about the group at thebraveryboard.com, and listen to the podcast via iTunes or SoundCloud.
If you like Wait Wait… Don't Tell Me!, you'll love:
Caleb Stokes and Spencer Harris take games seriously. They created a board game, Party Fowl, and their producer Ross Payton hosts his own podcast, Role Playing Public Radio (RPPR), on the topic, so you know the trio will have plenty of gaming talk. The catch is the hosts drink a mixed six-pack of beer—so there are tasting notes thrown in—and change topics with each beer.  
Time Commitment: The biweekly episodes run at roughly an hour and a half each.  
Find It: Listen at themixedsix.com; on Spotify, iTunes, Stitcher; or via Android. 
If you like The Adventure Zone, you'll love:
You don't have to be into role-playing games to be into Pretending to be People. The podcast is "a collaborative storytelling experience" that follows the game systems of Delta Green and Pulp Cthulhu. If that means nothing to you, you can still listen along as Zach, Thomas, Luke and Joe spin a compelling, spooky yarn about mysterious circumstances rattling a small town. 
Time Commitment: There are roughly 25 weekly episodes running from 30 minutes to an hour. 
Find It: Pretending to be People is fairly new and doesn't have its website up yet, so keep up on Facebook, Instagram and Twitter, and listen to episodes via iTunes or Spotify.