Profiles
417-land Native Joe Bauer is the Father of Dragons
Meet the Springfield native whose visual effects work is wowing the audiences of Elf, Game of Thrones and even 2020 darling The Mandalorian.
By Jeff Houghton
Feb 2021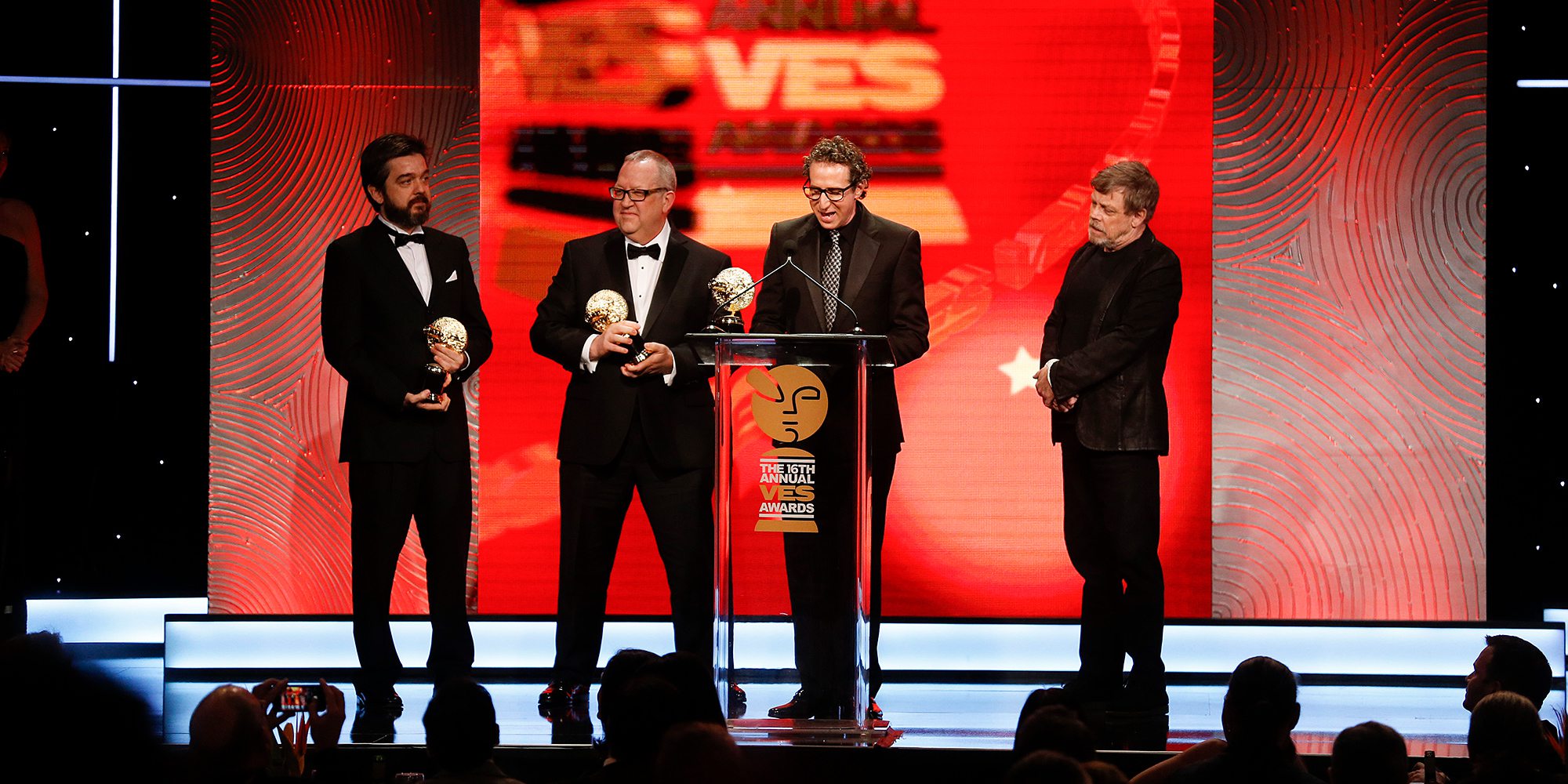 Sometimes we just had to invent," explains native Springfieldian and visual effects supervisor Joe Bauer, describing his work for Game of Thrones. "There's a company called Spidercam that can run a camera across a cable for a mile at 70 miles an hour. So I thought, 'What if we put a flamethrower on that?' And that's how we did the dragon flame for the last couple of years of Game of Thrones." It is this combination of ingenuity and practicality that Bauer, a Springfield native, has utilized to create the visual effects of some of the biggest movies and television shows of the last 20-plus years.
Bauer has served as visual effects supervisor for Game of Thrones, The Mandalorian and Elf, and as visual effects coordinator for Star Trek: Next Generation, Star Trek: Voyager and more. He has received seven Primetime Emmys for his work. Clearly, all the success and accolades have avoided his head; Bauer is completely unassuming talking about his career in the Los Angeles area home he shares with his partner, Henry Lam.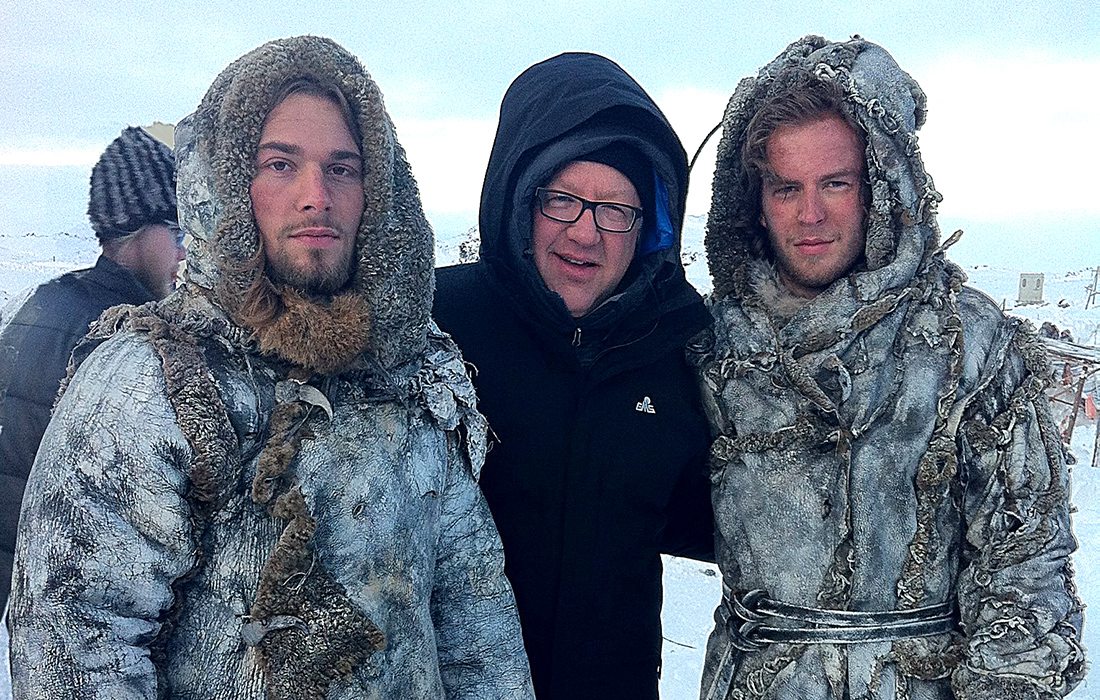 It was ingenuity and practicality that got Bauer from Springfield to the movie studios of Hollywood, but he also had a foot in entertainment from birth. Bauer's mother, Betty, sang on KWTO and performed on an early KY3 show. Bauer graduated from Springfield Catholic High School in the early '80s, then started a circuitous path toward Hollywood that began at a Conception Seminary, veered to Southwest Missouri State and then NYU film school. Bauer came back to Springfield and worked at KSPR, but eventually, inevitability intervened and it was time for Los Angeles. "My dad and I put everything into my Honda Accord and drove out here to L.A. in '91 with $600 in my pocket, at the start of the writers' strike," remembers Bauer.
After surviving the arrival during a writers' strike, Bauer was hired by David Stipes to do some small work, but that gig eventually led to Bauer's big opportunity: Stipes insisting on Bauer being hired for Star Trek: The Next Generation. "I worked with David on that for a couple of years, and then we did a couple of seasons of Voyager," explains Bauer. "Immediately he let me start 
supervising, and that's been my title for almost 30 years now."
"I believe that everything is possible."
— Joe Bauer
As a visual effects supervisor, Bauer works closely with the director starting in the scripting stage of the process. "I believe that everything is possible," he says. "I'd much rather know what the director wants, what they ultimately want it to look like, and then we'll figure out how to do it. I think if you lead with the limitations before the creative desires, then you end up spending all the money anyway, and it's not as fun. It doesn't look as good." His job as supervisor is to hire companies that employ hundreds of artists, work closely with them, and get the best collaborative work he can for the project.
Hollywood is made of timing. Sometimes opportunities fly by just out of reach, and sometimes they fall right into your lap. Bauer recalls: "I just got a call and they said, 'We're going to be making this movie, Elf, in six weeks and the guy who was supposed to be the visual effects supervisor, his wife got pregnant, and he doesn't want to be gone shooting in Vancouver. So will you go meet this new director named Jon Favreau?'" They worked quickly with a small budget and pulled off a movie that is a Christmas classic today. "I was in a car on the way from the airport and the biggest building in Hollywood had a banner that covered one side of the entire building with an Elf poster featuring Will Ferrell, and I thought, 'Man, that poster cost more than my entire budget,'" Bauer says.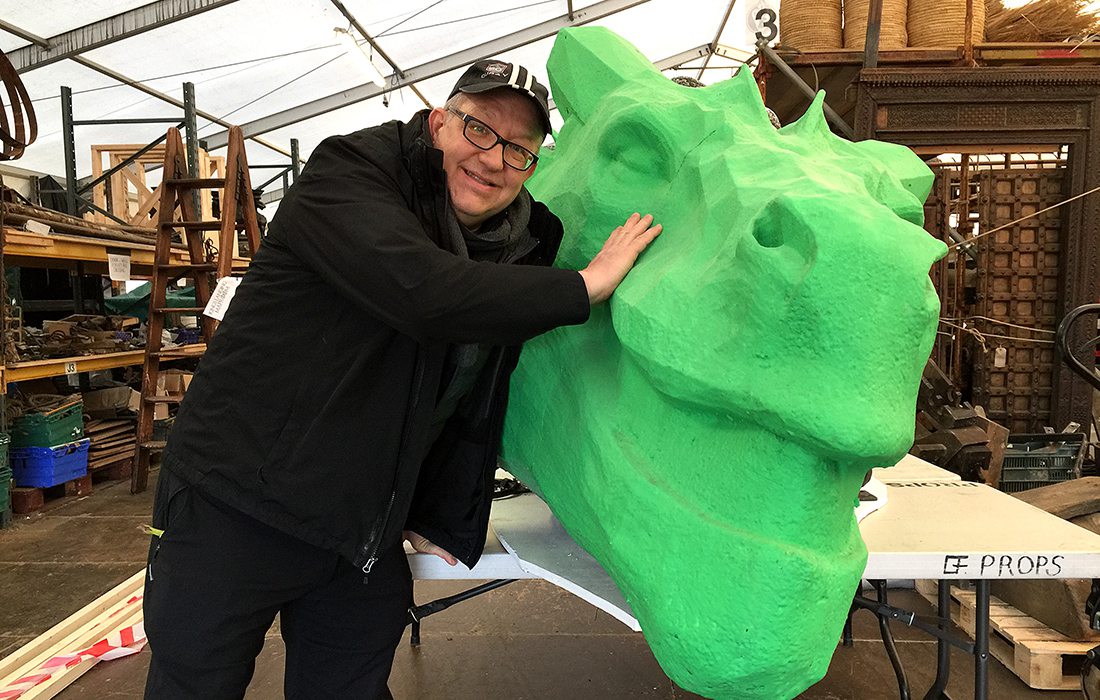 In 2013, Bauer signed on to a project that would last much longer, with a much bigger budget. "I was in Belfast, Northern Ireland, more or less for eight years," remembers Bauer, referring to his time on Game of Thrones. "The show grew visual effects-wise, year-by-year. I told them once I needed a 40-by-400 foot green screen built and showed them why I thought we needed it. I thought, 'Okay, this is it, this is where they finally tell me no,' but they were ordering it the same day."
As the show grew in popularity, Bauer remembers being surprised by who he saw in the building. "One day I went into the lobby and Elon Musk was standing there looking at a map of Westeros," he says. "Then somebody told me, 'You need to go to your office, quick.' And I went to my office and George Lucas was standing there in this office in a lousy little building in Belfast. He had flown in just to spend a couple of days."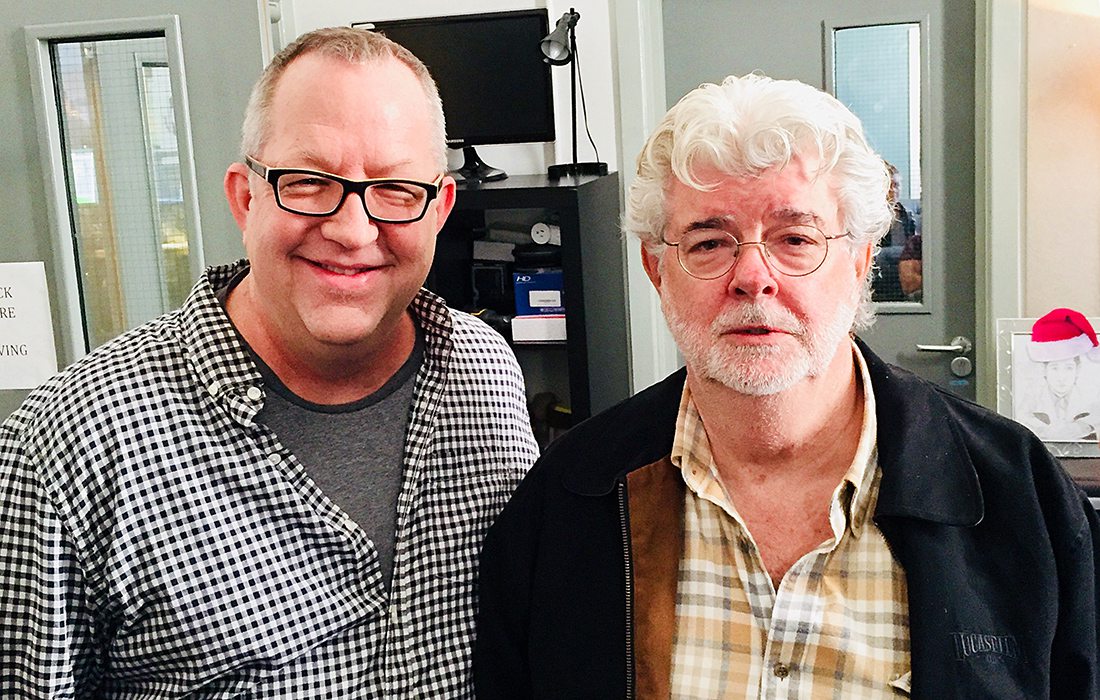 As if working on a successful and visual effects–driven series like Game of Thrones wasn't enough, Bauer finished his work on The Mandalorian, part of the Star Wars franchise and executive produced by Favreau, last year. "It's amazing when you get Lucasfilm and Industrial Light & Magic backing something," Bauer says. "You're going to hit that level of quality every time. We just worked our brains out on it."
The show has been a big success, and extremely visual effects heavy. "There were so many shots this year that I took the first four episodes," explains Bauer. "But there were, gosh, about four thousand shots. I think season three of Game of Thrones had eight hundred shots, but The Mandalorian, it's just all visual effects. Even the stuff that was shot on the set, you end up doing something to it, so it's very intense."
Bauer has played an integral part in a number of revered films and TV shows, but working in Hollywood also comes with uncertainty and dry spells. "When I'm not working—I'm fine now—but I used to get a little panicked and a little edgy as people do," he says. "But, if you really love what you're doing, and it's not just a job to keep bread on the table, if it's like, 'I am myself when I'm doing this,' then you're fine. I'd say in Springfield, I don't know if it's still that way, but you get a job, and you might change jobs three or four times in your career. I've gotten 20 jobs in 23 years or something."
Next up for Bauer is Shazam: Fury of the Gods, and he and Henry are renovating a home on Lake Arrowhead, outside of L.A. He still gets to Springfield to visit his large extended family a couple of times a year, and he's keeping one eye ahead to what is next in the story of his own life. "I always wonder… I've got seven more years of this in me, I moved out here when I was 29 and I'll be 60 in August," Bauer says. "All my friends are always talking about retiring now, but, you know, I only like doing this, so I've got to figure out what the third act is, you know?"
Chances are, he's got the ingenuity and practicality to figure it out.