Life
How a Springfield Man Uses Songwriting to Cope with Parkinson's
David Wagner began writing songs to cope with Parkinson's. Now independent artists sing his songs in Nashville, and some can even be found on iTunes.
By Jenna deJong
Nov 01 2019 at 8 a.m.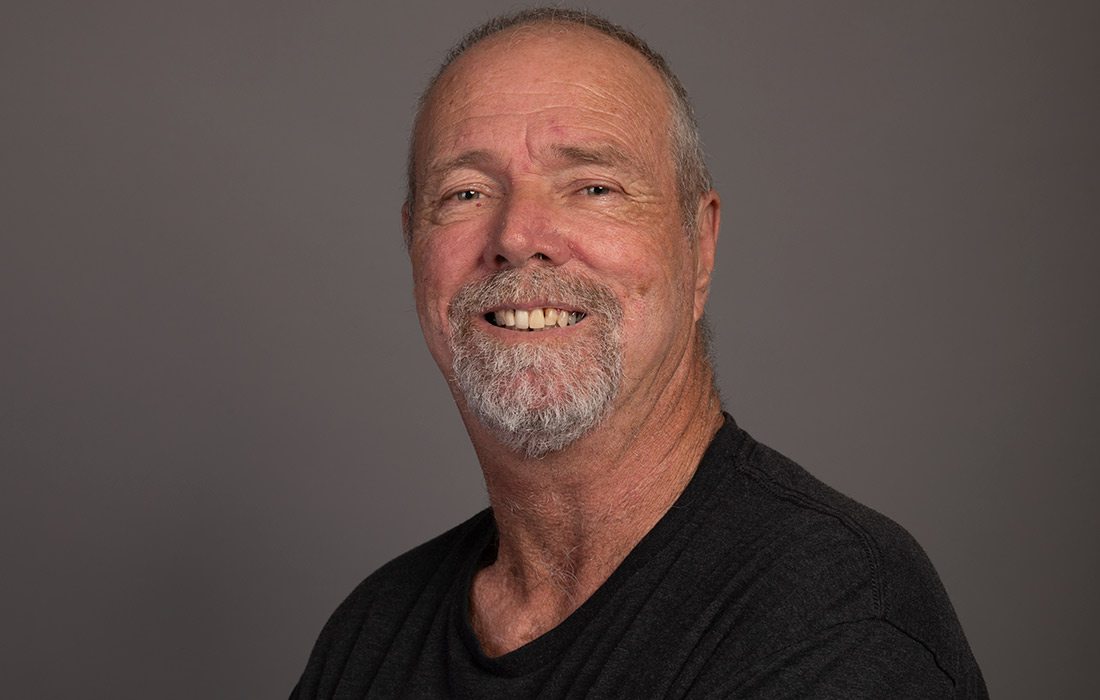 417 Magazine: How did you get started in songwriting?
David Wagner: It was something I always did. My kids would always tell me not to sing because I always made up my own words. I worked at Sweetheart Cup [on Glenstone] for 30 years. When I got Parkinson's, I didn't want to just sit around, so I decided to give [songwriting] a try. I wanted to leave my kids something about my life, and I wanted to do that through a song. Most of my songs tell a story or an event that has happened [to me].
417: What is the first song you ever wrote?
D.W.: It's called "Days Between." It is about [not just] loving someone on Valentine's Day or Christmas. It's about loving them all the days in between and [it is for my girlfriend, Natalie]. When I Googled songwriters, I came across a forum called The Songwriters' Forum and I partnered with a co-writer who was a musician. He was a guy from Georgia named Danny Bloodworth, and we entered a contest with this song, and we won. I called KTTS to have them play it, but that's not how radio works. You have to have all kinds of legal stuff [taken care of]. Andy Taylor from KTTS [liked it though] and played parts of it on Valentine's Day.
417: How did your music gain exposure?
D.W.: [Online forums] were the only way. I go to Ozark Songwriters on Wednesday nights and play my music there. On Fridays I go to music therapy at Drury [University]. I am probably the youngest one in there, and I can't dance or sing. I have a good publisher now who has a studio in Nashville and Joplin. His name is Mike Brandon. When I write, I have co-writers. I hear no melody or meter. Most people write and sing, so it's hard to pitch a song without the [music].
417: How does music help you cope with your diagnosis?
D.W.: It's calming. It lets me express my feelings. Some days I can't walk, and when I hear the heavy beat of drums, it makes me want to take a step. I love drums, and I try to have them in most of my songs. It's a good motivator.
417: Tianna Woods is an independent country artist who is now recording some of your songs. How did this happen?
D.W.: I posted some demos of my songs on my website, and she asked if someone was recording them. She said she'd like to record "Country Girls Rock," which was recorded earlier by Ashley Baker, but she didn't really promote it real big, so it never really took off. There was a poster about it, and SuperCuts put it in their stores all across the United States. Tianna saw the song on the forum and said she'd like to [record it]. It's all about networking. I have nothing to do but network. She wanted "Country Girls Rock" and "Bent, Not Broken," which I wrote about myself.
417: How many songs have you written and recorded?
D.W.: I probably have about 75 to 100 songs done, but about 500 are written.
417: What other projects are you currently working on?
D.W.: I just wrote a song called "Tough." I have no idea what it is going to sound like. I came up with the idea in the middle of the night. It's just about taking care of things. Nobody has it easy, and everyone has to work for what they get. I also wrote a song called "Cowboys and Harleys." The co-writer that's working on that worked on some songs for Kelsea Ballerini.
417: What project are you most proud of?
D.W.: "Plain White Tee" is my favorite. It's part of my life. The money part and radio part really don't matter. It's just knowing that somebody liked it enough to record it. Everyone says I have good ideas, but I really think anyone can be a songwriter. People talk about writer's block, and I've never had that. I have a lot to say.


Austin Pool
Ashley Baker
Chris Ising
Pamela Benton
Tianna Woods