Desserts
Creamy Lemon Sorbet Cups
Create your own creamy lemom sorbet cups with this recipe.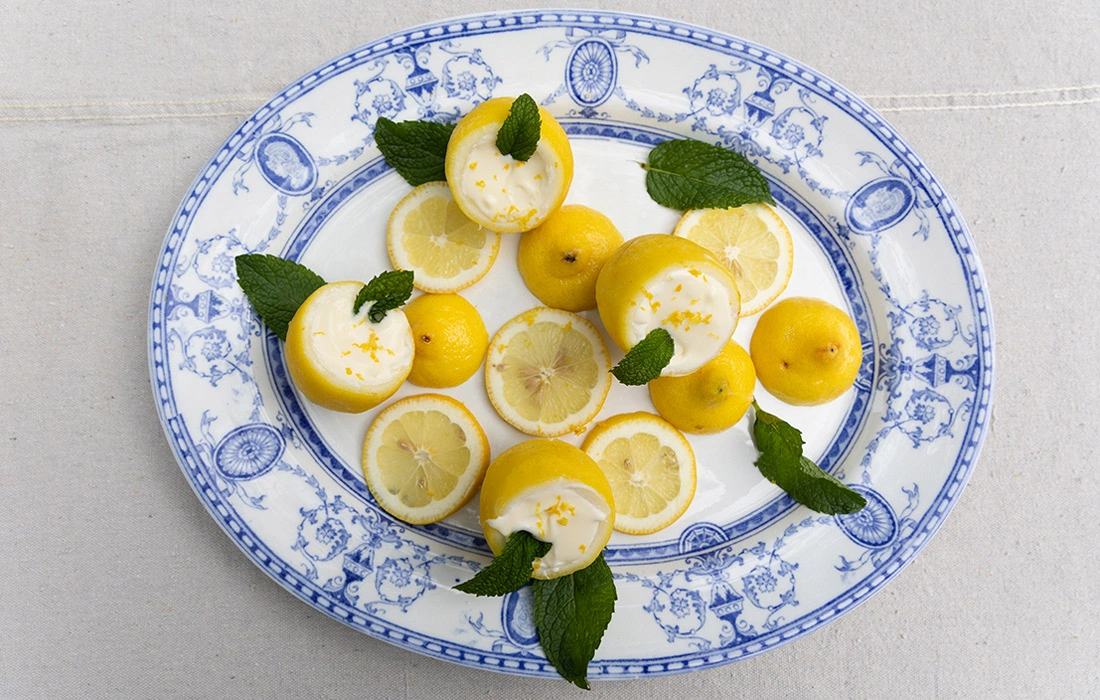 Creamy Lemon Sorbet Cups
by Tessa Cooper
Makes four servings
Editor's note: This recipe uses four medium lemons, leaving you with four lemon cups. However, it makes enough filling for refills all around. 
Ingredients
• 4 medium lemons
• 1 cup granulated sugar
• 16 ounces of mascarpone cheese
• 1 tablespoon limoncello (optional)
• Fresh mint (for garnish)
• Lemon zest (for garnish)
To Prepare
Cut off the top quarter of four medium lemons. Place a strainer over a medium mixing bowl. Hollow out each lemon using a paring knife. Scoop out the contents and place the pulp into the strainer over the bowl and squeeze out all the juice. Remove the strainer and discard the pulp. Add sugar and optional limoncello to lemon juice and stir. Add mascarpone to the juice and sugar mixture and whisk until smooth (about 1-2 minutes). Scoop the mixture into the lemon cups. Place lemon cups with filling into a muffin pan and freeze for only 30 minutes prior to serving (store in the refrigerator until ready to freeze). Garnish with lemon zest and fresh mint leaves.