Salads
Local Greens with Roquefort Cheese
Plus poached cherries, walnuts and a pomegranate vinaigrette. Recipe by Zach White, Executive Chef at The Order.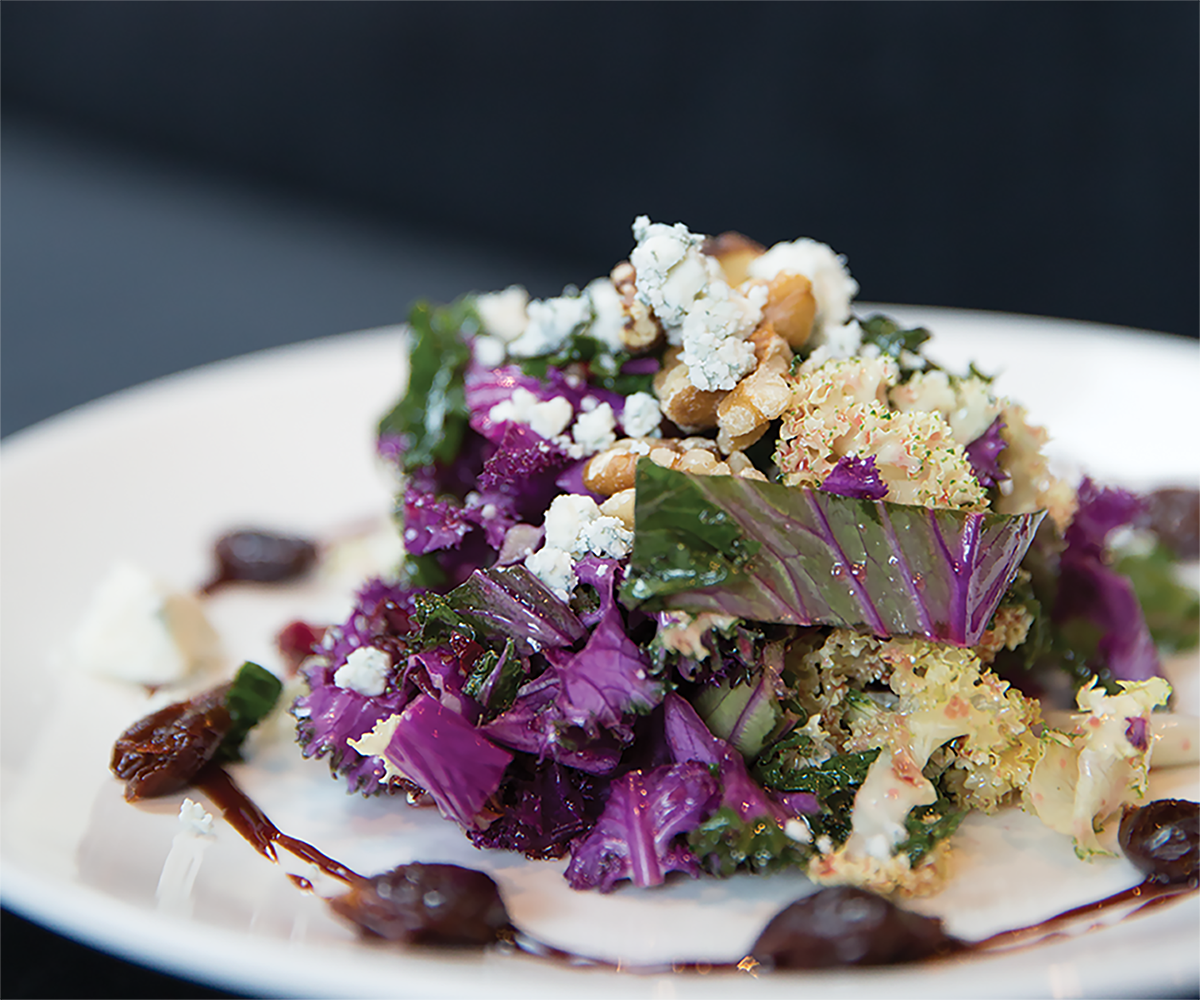 Serves 4. Best paired with Mulderbosch Rose of Cabernet Sauvignon. Recipe by Zach White, Executive Chef at The Order. From our March 2016 Cooking Class.

Ingredients for Mixed Green Salad
½ cup dried tart cherries
¼ cup red wine vinegar
1 tablespoon sugar
8 ounces of your favorite local greens (like mustard greens, arugula, salanova and kale)
2 ounces Roquefort, or your favorite blue cheese
2 ounces walnut halves

To Prepare Mixed Green Salad
Poach cherries by adding cherries, red wine vinegar and sugar to a small saucepan. Bring to just below a simmer for 20 minutes until cherries are plump. Let cool. Mix with greens, cheese and walnuts.


Ingredients for Pomegranate Vinaigrette
¼ cup pomegranate juice
¼ cup of Sherry wine vinegar
2 tablespoons water
1 tablespoon sugar
½ teaspoon salt
½ cup canola oil

To Prepare Pomegranate Vinaigrette
Mix all ingredients, except canola oil. Slowly drizzle oil into the mix while continuously whisking. Toss with salad.