Desserts
Mexican Wedding Cookie
Elle Feldman shares her grandmother's recipe for Mexican Wedding Cookies, a perfect treat to take to your next cookie exchange or to just share with friends and family.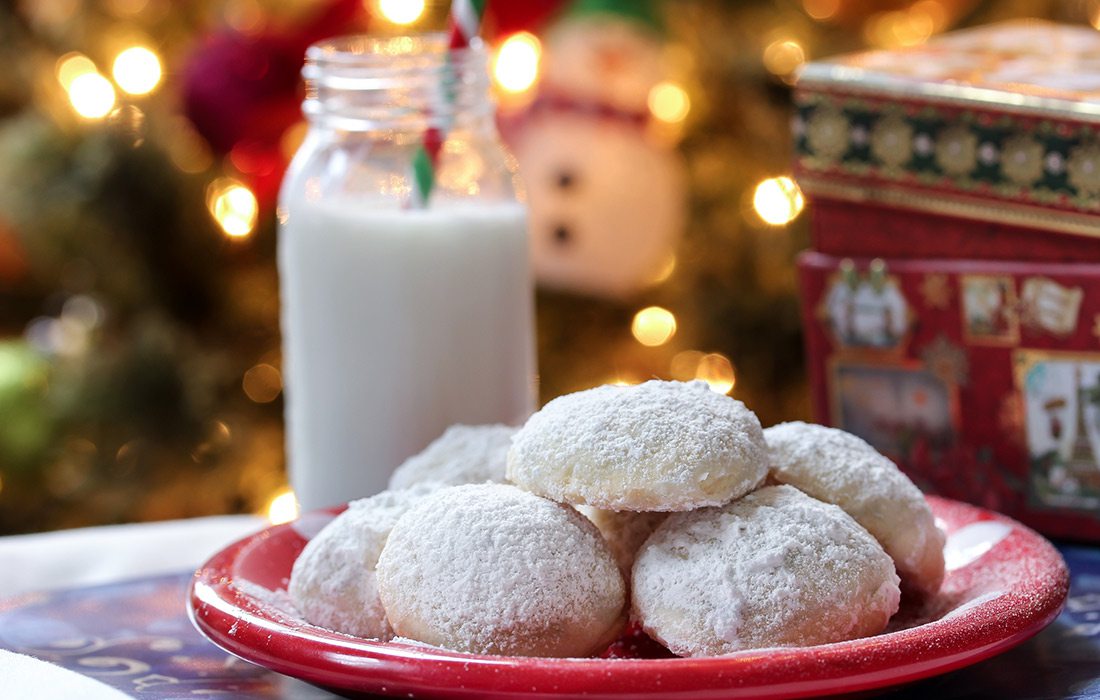 Recipe courtesy Elle Feldman and her grandmother
Yields about 50 cookies

Ingredients
1 cup (2 sticks) butter, softened
½ cup plus 1½ to 2 cups confectioners' sugar, separated
1 teaspoon vanilla
2 cups all-purpose flour
¼ teaspoon salt
2 cups finely chopped pecans (you can substitute almonds, walnuts or macadamia nuts)

To Prepare
Preheat your oven to 350ºF. Combine the butter and ½ cup confectioner's sugar and cream together. Add vanilla and mix well. Sift together flour and salt, then toss with nuts. Add one cupful at a time to the wet ingredients until well incorporated. Roll the cookies into one-inch balls. Bake on ungreased cookie sheets for about 6 minutes, rotating halfway through until slightly brown on the bottom. While hot, roll in remaining powdered sugar. After they are cool, roll them in powdered sugar once more to evenly coat. Makes about 50 cookies.