Recipes
Elle Feldman Dishes on Her Christmas Cookie Exchange
Elle Feldman shares the tradition of her cookie exchange party and how it all got started. Plus, Feldman shares her grandmother's Mexican Wedding Cookie recipe.
By Elle Feldman
Dec 2019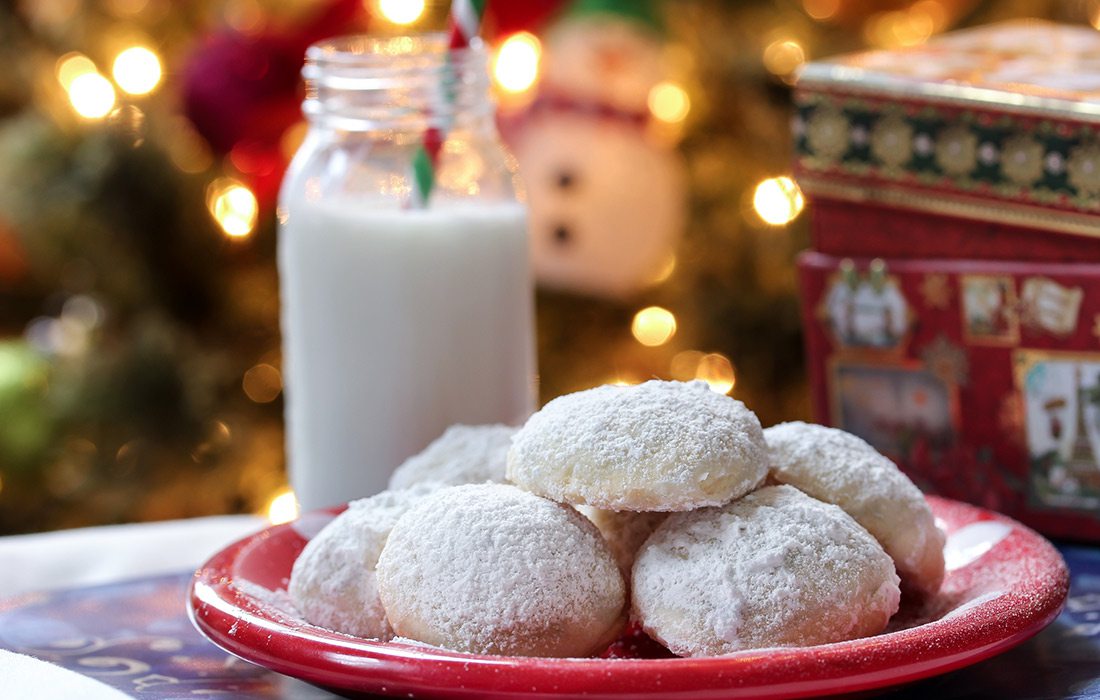 That time of year has finally rolled around again, and holiday cookies just might be the best food group there is to date. Lucky for us, Springfield's very own Betty Crocker shares what it takes to put this cookie love to use and host a holiday cookie exchange party.
Elle Feldman is well-known for her skills in the kitchen. She previously owned and operated Elle's Patisserie, and this year she debuted Good Clean Wine with Courtney Dunlop, while co-running Good Skin Day, too. Her resume in the food industry is stacked, but it's her cookie exchange we really wanted her to dish about, and she was more than happy to deliver.
The tradition of this glamorous party started in Milkwaukee, Wisconsin, where Feldman grew up. For as long as she can remember, Feldman acted as her grandmother's sous-chef. She helped assemble family recipes like pecan fingers and Mexican wedding cakes. Without fail, her grandmother hosted the party for 45 consecutive years, and each party welcomed 25 guests. Only recently did Feldman learn that it was her family's Austria-Hungarian roots that spurred this cookie exchange tradition. When she left for college, Feldman realized she cherished the tradition more than she realized, and later in her adult life, after moving to southwest Missouri, she decided to bring the cookie exchange with her.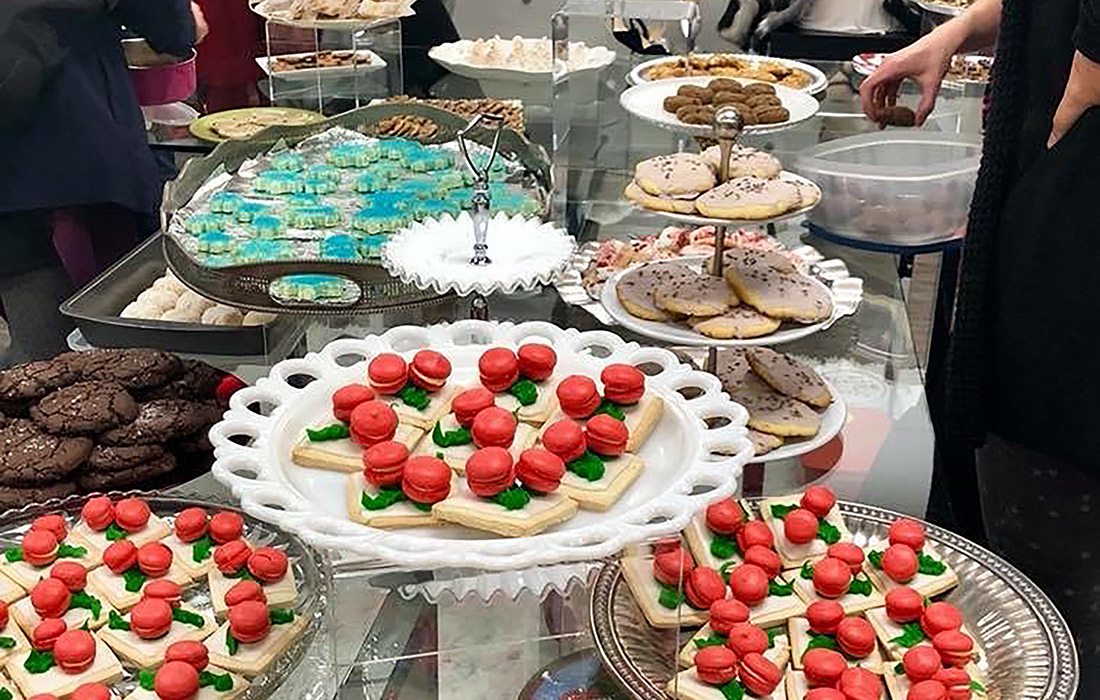 It started small—friends showed up in sweats with an appetizer or two and some cookies. The occasion was a hit or miss each year, and it wasn't until Feldman joined the Junior League of Springfield that the party picked up traction.
Eleven years later, Feldman has the party down to a science. Around 30 to 60 people are invited by mailed invitation with specific instructions: Each guest must bring two dozen cookies, one to exchange and one to nibble on. Store-bought, no-bake and chocolate chip cookies are not allowed. If someone prefers to skip the baking hassle, only handmade cookies from a local bakery are invited inside. During the party, Feldman encourages guests to talk about their cookies and share stories.
To Feldman, it's all about what the party represents. "For me, the cookie exchange is literally the spirit of Christmas," she says. "The day before the cookie exchange, all my friends are posting Facebook pictures of themselves making cookies with their families, and that is my version of Christmas."


Ingredients
1 cup (2 sticks) butter, softened
½ cup plus 1½ to 2 cups confectioners' sugar, separated
1 teaspoon vanilla
2 cups all-purpose flour
¼ teaspoon salt
2 cups finely chopped pecans (you can substitute almonds, walnuts or macadamia nuts)
To Prepare
Preheat your oven to 350ºF. Combine the butter and ½ cup confectioner's sugar and cream together. Add vanilla and mix well. Sift together flour and salt, then toss with nuts. Add one cupful at a time to the wet ingredients until well incorporated. Roll the cookies into one-inch balls. Bake on ungreased cookie sheets for about 6 minutes, rotating halfway through until slightly brown on the bottom. While hot, roll in remaining powdered sugar. After they are cool, roll them in powdered sugar once more to evenly coat. Makes about 50 cookies.