Life
An Ode to Elle's Patisserie
May Elle Feldman's nine-year mark on Elle's Patisserie live on forever, and may lavender iced coffee, decadent truffles and sinfully delicious ice cream sandwiches come back stat.
By Dayle Duggins
Jan 23 2018 at 2:54 p.m.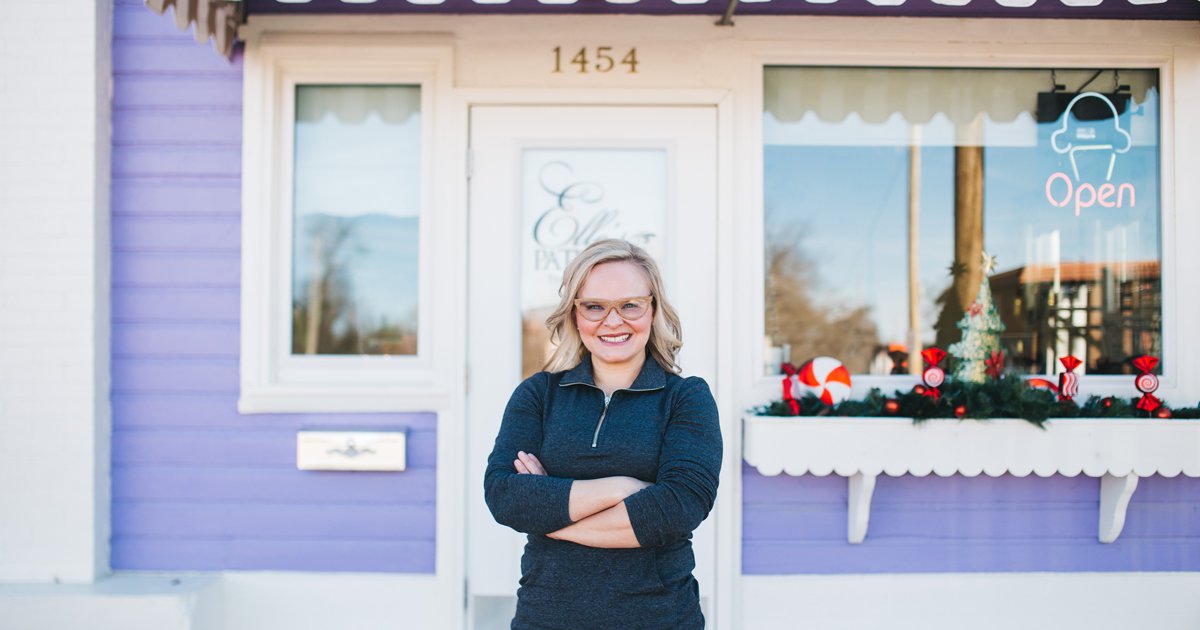 Our favorite darling little purple building at the darling little intersection of Cherry Street and Pickwick Avenue has closed its doors. Instead of reopening the shop after the holidays, owners Elle and Jon Feldman have chosen to close Elle's Patisserie. Instead, Elle will be focusing on Good Skin Day, her skincare boutique right next to the patisserie. 
Recently, the sweets shop got a Parisian-inspired face-lift and upgraded its menu in a serious way, adding baguette sandwiches, tarte flambée and a variety of specialty coffees. Turns out, those upgrades were setting up the business for a future without the Feldmans. 
"The patisserie is in a really great place to sell," Elle says. "I think it has value. It's a market to sell right now with Tie and Timber going in and Cherry Picker [Package x Fare] and Good Skin Day. There's a lot happening on this corner." 
The Feldmans are selling the business and its trade secrets for $150,000. The historic building that, according to Elle, was once was an ice house, a gas station and a kindergarten classroom, is listed for $200,000. 
"As an entrepreneur, I've basically learned all I needed to learn with Elle's Patisserie," Elle says. "I'm freeing myself up for a new opportunity, and I'm freeing [the patisserie] up for someone else's opportunity."
What will happen to lavender iced coffee, decadent truffles, sinfully delicious ganache ice cream sandwiches and cranishes? We just don't know. While we're all processing our emotions, let's take a moment to read about Elle's Patisserie in all of its glory. All of the stories below have been featured in 417 Magazine and 417 Home or on 417mag.com.