Dishes
How to Include Cranberries on Your Thanksgiving Table
Veggies and poultry aren't the only foods that shine at Thanksgiving. Work some color—and flavor—into your dinner table with tart, tiny cranberries.
By Claire Porter
Nov 2016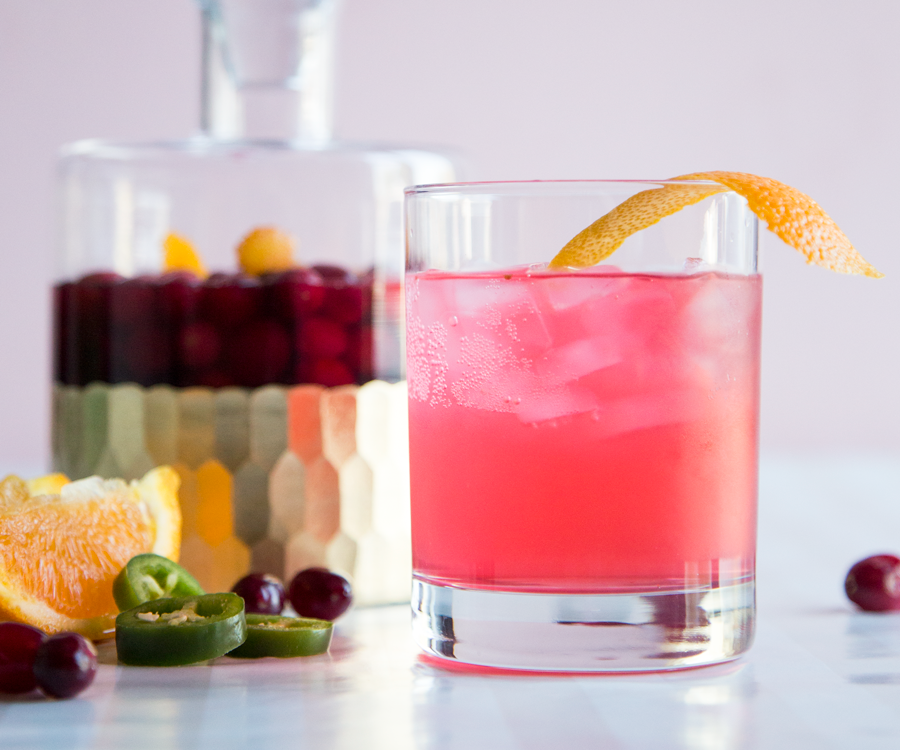 As Thanksgiving rolls around the corner, there are a few staples that belong in your feast. Turkey is a given. Potatoes for sure. Green beans or squash, of course. But one lone fruit always sneaks its way onto the dinner table: cranberries. 
Since the first Thanksgiving, cranberries have been showing up at the table. Originally gathered and eaten by American Indians, cranberries are native to North America, specifically the northern United States near Massachusetts, and are one of only three commercially grown fruits to originate in the country (the other two being concord grapes and blueberries). 
These tart little berries grow in bogs on trailing vines, which, despite what those Ocean Spray commercials lead you to believe, don't actually grow in water. The bogs are flooded several times a year: over the winter to protect against frost, sometimes in the spring to control pests, and again in the fall during the harvest. Fresh cranberries are filled with air pockets, so they float—a fact you're sure to find out if you've ever plopped a few into a vodka-cran in an effort to be fancy. Farmers who harvest cranberries for use in juices and purees flood the bogs and agitate the water to more easily collect the berries. However, the cranberries that are bought fresh and end up in Grandma's cranberry sauce are shaken from the vine when dry and picked or gathered like any other berry. 
Cranberries fresh from the vine can be hard and bitter, but when allowed to ripen, they take on their signature tart flavor. If you buy cranberries fresh, they might vary in color from deep red to light pink, almost white. The difference isn't necessarily ripeness or flavor. Cranberries that have matured in full sun take on that deep, autumnal hue, whereas ones grown in less sunlight remain pale. 
You'll often find cranberries baked into muffins, scones, cakes and breads where their tartness can be offset by the baked goods' sweetness. Of course the cranberry's most famous use is in the Thanksgiving staple cranberry relish. This tangy puree usually includes oranges and is paired with turkey. But their use doesn't end there, according to Joshua Dillard, who's been concocting the fare at Relics Antique Mall Tea Room (2015 W. Battlefield Rd., Springfield, 417-885-0007) for the past four years. Dillard says cranberries pair well with most meats and can work their way into side dishes—he's even made a risotto with them. The tartness of cranberries works well in cocktails and is the centerpiece of a few bar staples like cosmopolitans, but Dillard recommends pairing them with brandy (for drinking or cooking) or using them in infusions. Try your hand at his infused gin recipe that ensures you'll pour up an impressive cocktail. The orange and cranberry have a distinctively holiday feel, but the light heat from the jalapeño keeps you on your toes. The best part? The one- to two-week infusion period means it doesn't add any stress to your turkey day prep.


Holiday Inspired Cranberry Recipes