Desserts
Mom's Pecan Pie
This pie really is a breeze. Once the crust is rolled out and fitted into the pie pan, the filling takes a mere five minutes to whip up and pour in.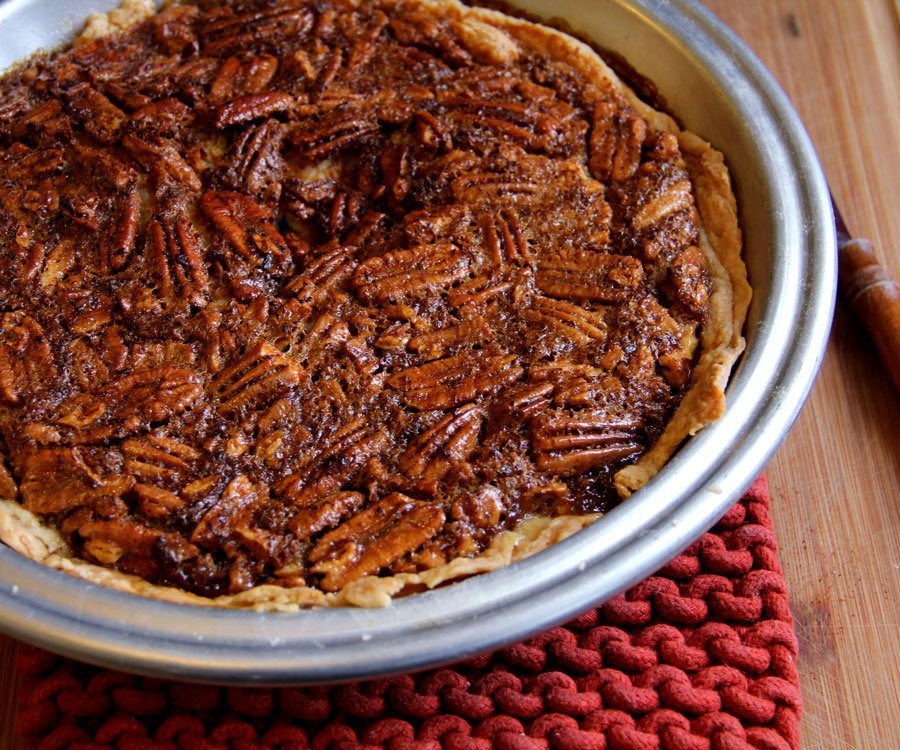 Ingredients for the pie crust
3 cups flour
½ cup liquid made up of 1 egg and 1 teaspoon distilled white vinegar and the rest water
To prepare the pie crust
1. Combine the flour and salt.
2. Cut in the shortening until the dough looks crumbly
3. Add the liquid, and stir until combined. Be careful not to handle the dough too much.
4. Form the dough into a ball. Use a rolling pin to roll the dough out into a 9-inch pie crust. (This recipe makes 2½  pie crusts, so divide the dough in half before forming the ball.)
Ingredients for the filling
Ingredients:
3 eggs
1/3 cup unsalted butter, melted
To prepare the filling
1. Blend the eggs, sugar, salt, butter and corn syrup. Stir in the pecans.
2. Before you pour the filling into the pie crust, be sure to gently pat the pie crust into the pie pan. (Make sure the crust is pressed into the corners of the pan.)
4. Bake at 350°F for 50 to 60 minutes.