Entrees
Nicola's Pasta
This Nicola's Ristorante signature homemade pasta is made with a special ingredient: ricotta cheese. Recipe courtesy Nicola Gilardi of Nicola's Ristorante.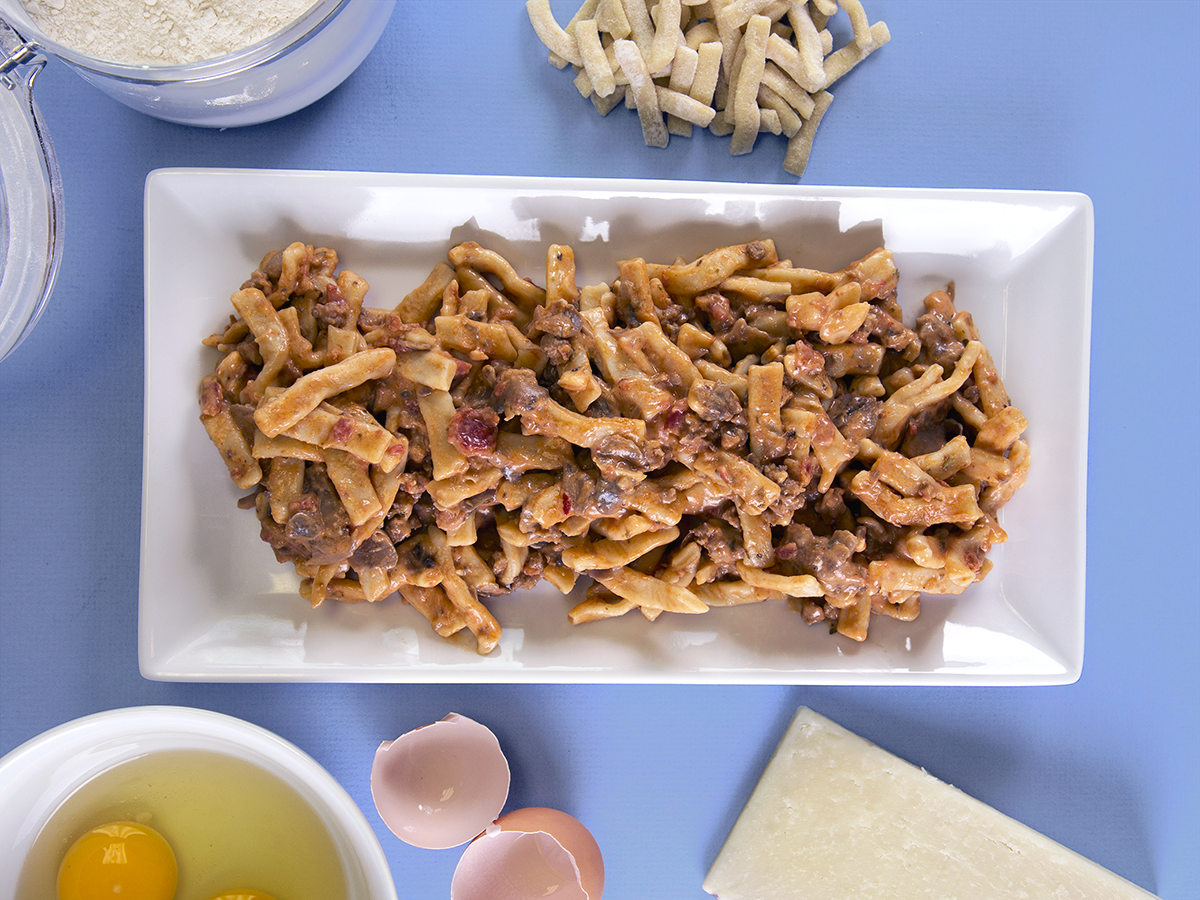 Recipe courtesy Nicola Gilardi of Nicola's Ristorante.

Ingredients for the Sauce
⅓ cup garlic, minced
¼ cup olive oil
1 cup cream
1 cup red sauce
1 cup Italian sausage, cooked
½ teaspoon salt
Oregano (to taste)

To Prepare Sauce
Place garlic and oil in a large saute pan, and roast until garlic is lightly brown. Add cream and heat to a boil. Stir in red sauce. Cook sauce on low until it begins to thicken. Add sausage and salt and oregano to taste. Stir lightly, and let simmer.


Ingredients for the Pasta Dough
1 cup ricotta cheese
4 large eggs
4 cups flour
½ teaspoon salt
Freshly grated Parmesan cheese

To Prepare Pasta
Place ricotta and eggs in the bowl of a stand mixer fitted with the dough attachment. Slowly combine wet ingredients, and gradually add the flour and salt. Once the dough is just combined, remove from bowl, place on a surface dusted with flour and knead it as you would knead cookie dough. Roll dough into a large sheet, then use a knife to cut it into small strips. Heat a pot of salted water to a boil. Add pasta, and boil until dough strips float to top. Remove from boiling water, and add them to simmering sauce. Mix together lightly, then plate, garnish with freshly grated Parmesan and serve.