Side Dishes
Oyster & Bacon Stuffing
Bring a little New England flare to the Thanksgiving table by subtly incorporating oysters into your stuffing.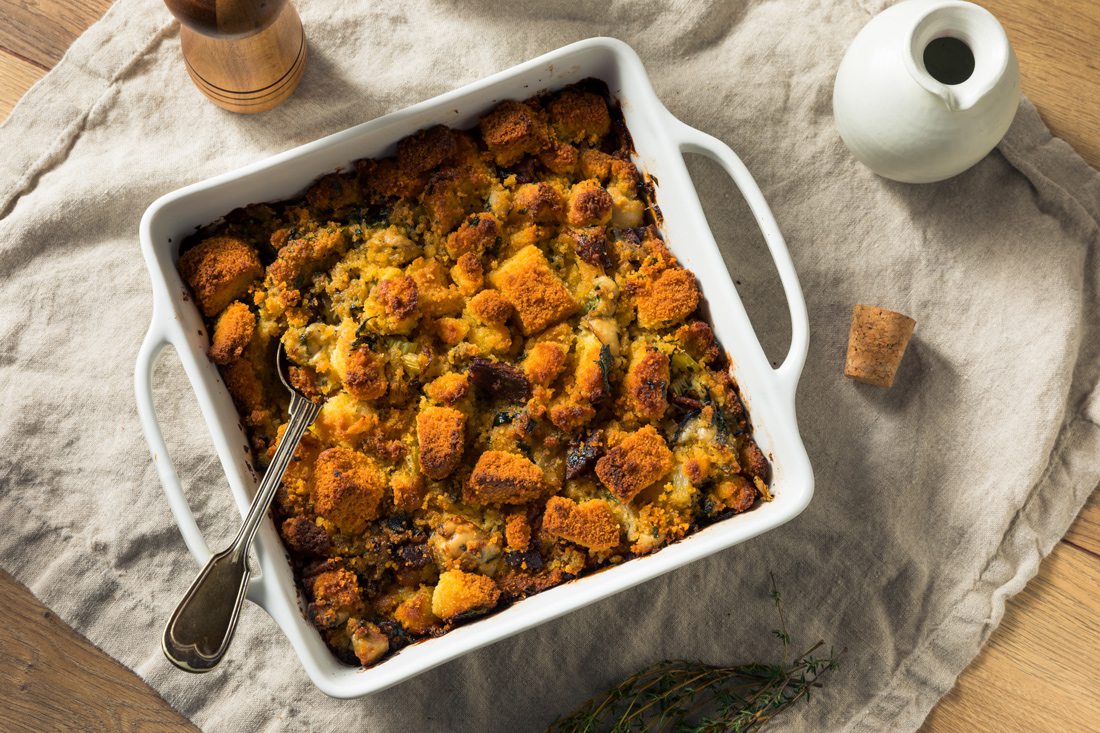 Ingredients:
1 lb. bacon, cut into ½-inch pieces
2 medium onions, chopped
1½ cups celery, chopped
1 tbsp. finely chopped fresh sage (or 2 tsp. Dried sage, crumbled)
½ tsp. salt
¼ tsp. Pepper
2, 12-ounce bags of Hy-Vee fresh bakery stuffing bread
½ cup unsalted butter, melted
16 oz. Chicken of the Sea oysters, drained
3 large eggs, lightly beaten
1½ cups chicken broth
Directions:
Preheat the oven to 325 degrees. Butter a 3- to 3-1/2-quart shallow baking dish. In a large skillet, cook bacon pieces over medium heat, stirring occasionally, until crisp, about 10 minutes. Transfer bacon to paper towels to drain, reserving drippings in the skillet. 
Add onions, celery, sage, salt and pepper to drippings in the skillet over medium heat, stirring occasionally, until vegetables soften, 8 to 10 minutes. Transfer vegetables to a large bowl. Stir in stuffing, cooked bacon pieces, butter, oysters and eggs. Add chicken broth to the stuffing mixture. Add additional broth, as necessary, if stuffing seems dry. 
Transfer to prepared dish. Bake stuffing, covered, 30 minutes. Uncover and continue to bake until browned, about 30 minutes more.