Small Bites
Pan-Seared Broccoli
With Lemon Anchovy Vinaigrette. Recipe courtesy The Food Channel.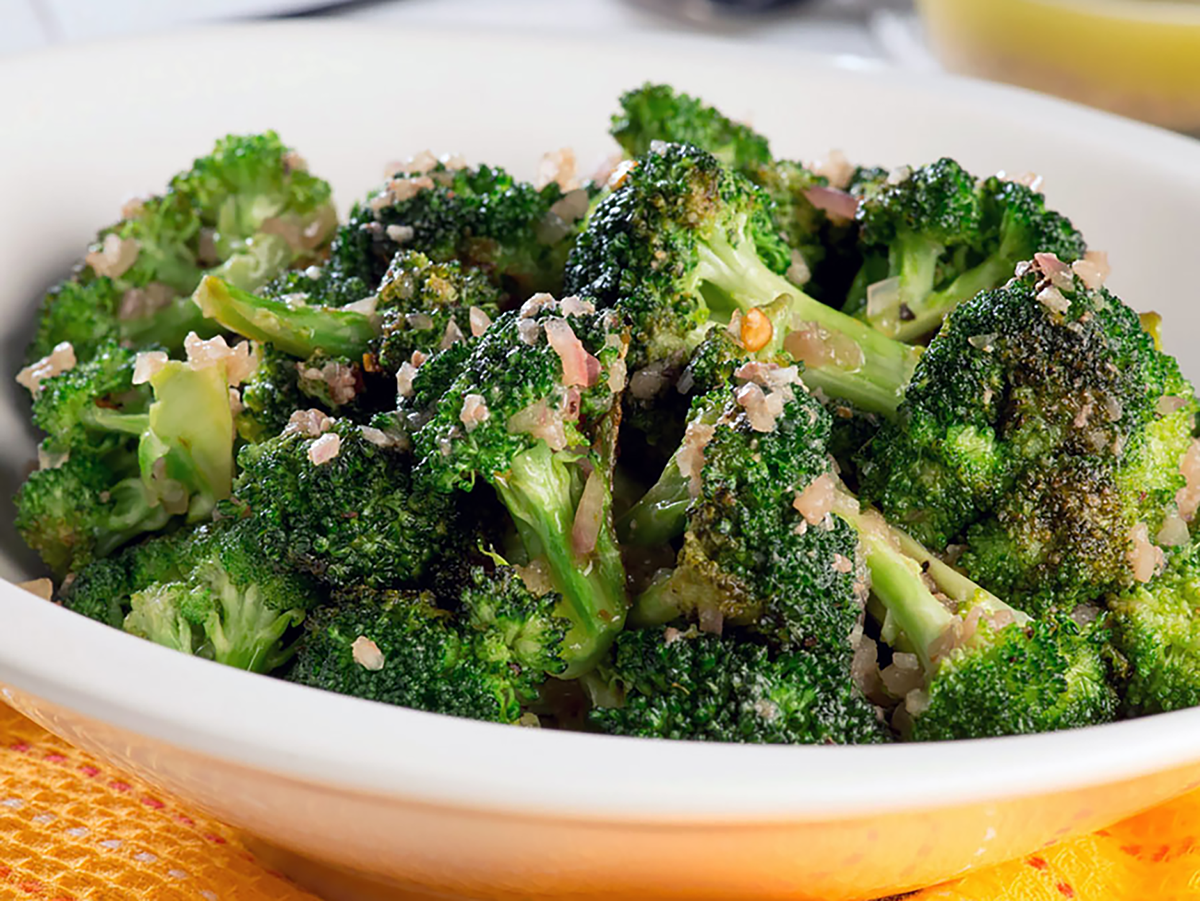 Recipe courtesy The Food Channel.

Ingredients for the Vinaigrette
4–5 anchovies, packed in oil
2 teaspoons white wine vinegar 
1 lemon, juiced, divided
1 small shallot, peeled and minced
⅓ cup olive oil
A pinch of black pepper

To Prepare Vinaigrette
In a blender, puree the anchovies, vinegar, half of the lemon juice and shallots on high. Turn blender to medium and gradually pour in the olive oil until emulsified and thick. Season with black pepper.


Ingredients for the Broccoli
2 tablespoons olive oil
1 large head of broccoli, trimmed into small florets
Kosher salt and black pepper to taste
1 tablespoon shallot, minced
1 pinch crushed red pepper flakes, or to taste
Remaining lemon juice

To Prepare Broccoli
Heat a large skillet over medium-high heat for about a minute. Add in the olive oil and broccoli florets, and season with salt and pepper. Stir occasionally until florets are caramelized, 6 to 8 minutes. Add in shallots and red pepper flakes, and stir until shallots are fragrant, about 30 seconds. Stir in remaining lemon juice, and season with salt and pepper to taste. Transfer the broccoli to a serving platter and drizzle with the anchovy vinaigrette. Serve warm.