Desserts
Panna Cotta
Drizzle a caramel sauce over this popular Italian dessert and serve with fresh raspberries. Recipe by Chef James Martin of Gilardi's Ristorante.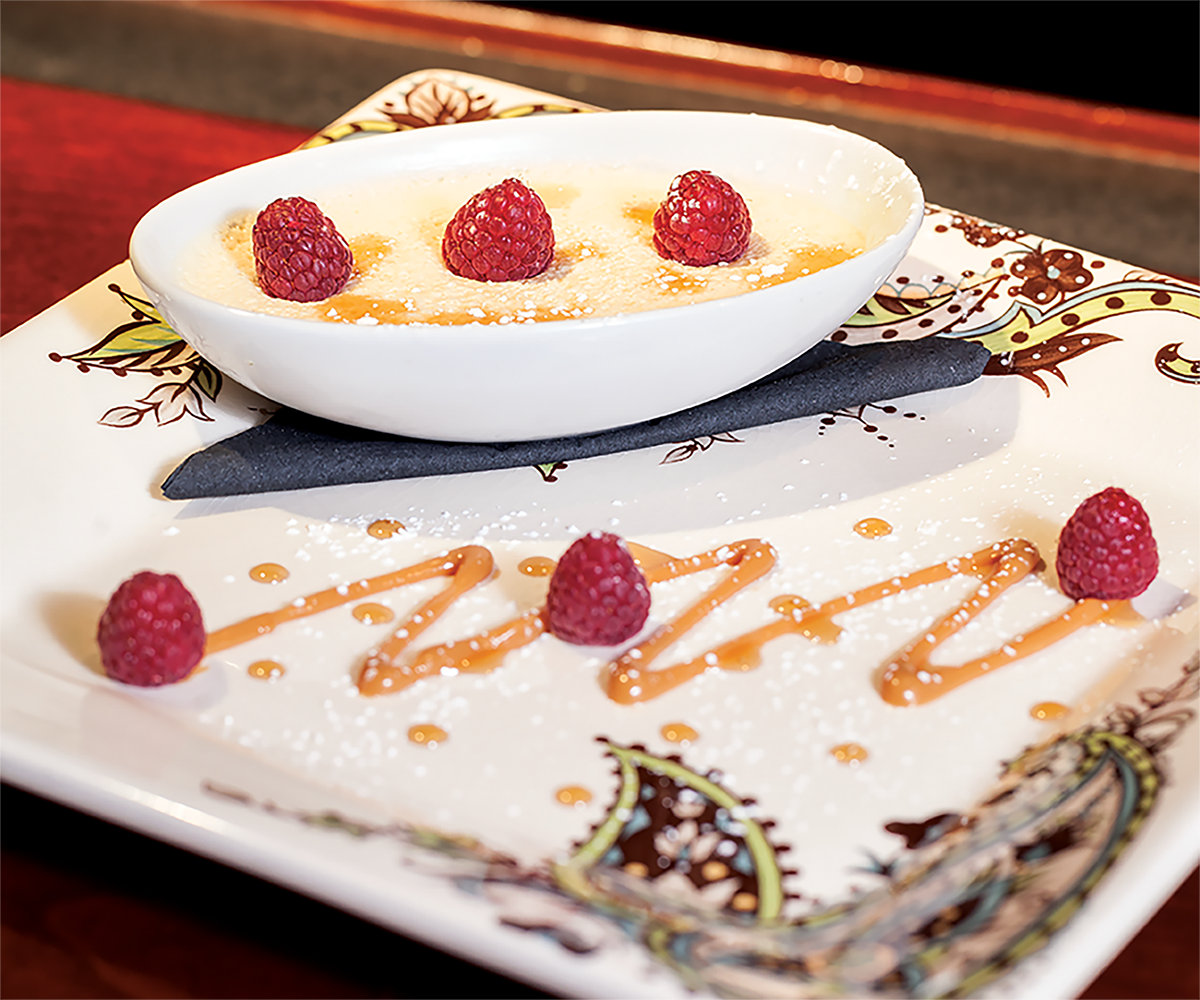 Serves 8. Best paired with Mia Dolcea Moscato d'Asti. Recipe by Chef James Martin of Gilardi's Ristorante. From our April 2016 Cooking Class.

Ingredients for the Panna Cotta
¾ cup plus 1 cup milk, divided
1 tablespoon powdered gelatin
2 cups heavy cream 
Caramel sauce (see recipe below)

To Prepare Panna Cotta
Pour ¾ cup milk in a bowl. Sprinkle gelatin over the top. Heat remaining 1 cup milk and heavy cream in a saucepan and bring to a light simmer. Pour the mixture into the gelatin mixture. Whisk in caramel sauce. Pour into fluted ramekins. Refrigerate and allow 2 hours to set.


Ingredients for Caramel Sauce
1 cup heavy cream
1 cup sugar
2 teaspoons Himalayan Pink Salt

To Prepare Caramel Sauce
Boil cream in a saucepan. In a separate pan, heat sugar and salt 6 to 10 minutes until the mixture turns a caramel color. Slowly add the cream to the sugar mixture, whisking continuously. Allow to cool before using in the panna cotta.