Small Bites
Peach Jam
Pair with Terrell Creek Farm chevre or a rich bleu cheese for an easy appetizer, or slather it on angel food cake for a satisfying dessert. Recipe courtesy Red Top Oven.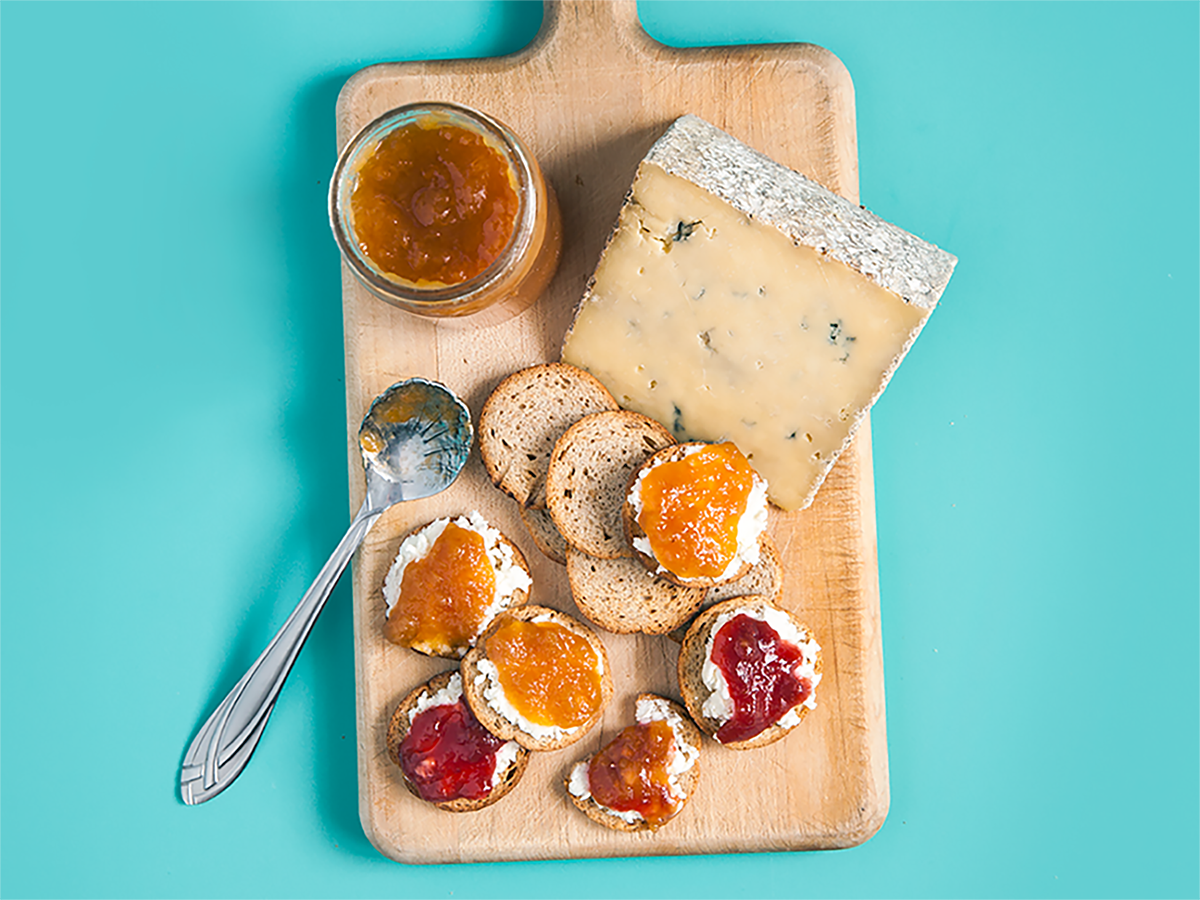 Recipe courtesy Red Top Oven.

Ingredients
16 cups room-temperature peaches
4 cups water
4 cups sugar
1 cup low sugar pectin
¾ cup lemon juice

To Prepare
Fill a large pot of water halfway, and heat water to a boil. Cut out any bad spots on the peaches. Carefully drop (by hand or with a slotted spatula) each peach into the boiling water. Do not overcrowd. Boil peaches for two to three minutes. Use a slotted spatula to raise each peach out of the water. Place in large, shallow dish and allow to cool. Slip skin off of the peaches and remove pits. Blend peaches and any peach juice in a food processor. Place mixture in a large stockpot, add water and lemon juice and heat to a rolling boil. Add sugar and pectin. Lower heat, and stir until sugar is blended. Heat mixture to a boil for one minute. Remove from heat. Jar for immediate use, freeze, or can for storage, allowing an inch of space for expansion.