Side Dishes
Peachy Caprese
Swap tomatoes for your favorite fruit for an outside-the-box take on caprese salad.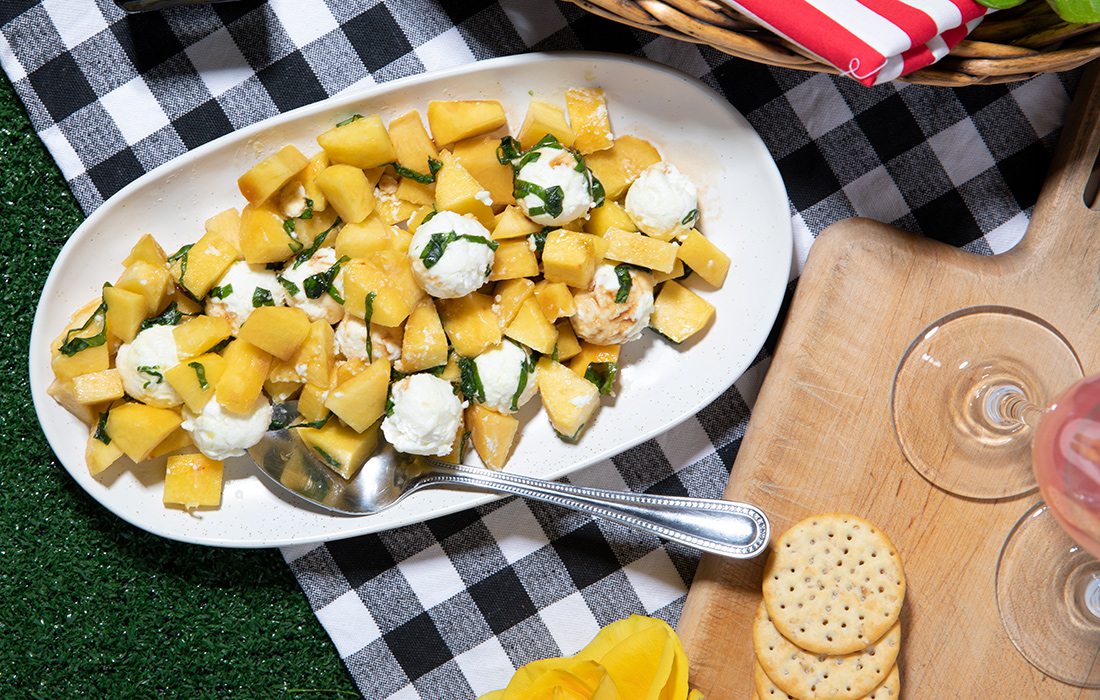 Recipe by Jeff Newman of Brown Derby International Wine Center

Serves 2–4

Ingredients
2 tablespoons fresh orange juice 
2 tablespoons Artison olive oil*
½ teaspoon salt
1/2 teaspoon black pepper 
2–3 peaches, peeled and cubed
7–8 fresh basil leaves
8 ounces Terrell Creek Chevre*
Artison balsamic finishing glaze* (optional)
*ingredients available at Brown Derby International Wine Center
Directions
In a small bowl, whisk together orange juice, olive oil, salt and pepper and set aside. 
Peel and cube peaches, place in a mixing bowl and set aside.
Next, stack basil leaves together, then roll them up and thinly slice (julienne) the leaves. Put the sliced basil in bowl with oil and orange juice, and stir it well.
With a small melon ball scoop or just your hands, make small balls of goat cheese, or just crumble goat cheese and toss it with cubed peaches. Pour basil and orange juice mix over the peaches, and lightly toss everything together, making sure everything is coated evenly. Place salad in its serving dish, then drizzle with balsamic glaze. Garnish with additional basil leaves. 
Serve, and enjoy.