Salads
Radicchio Melon Salad
Use up your leftover cantaloupe in a bitter, salty, creamy, juicy summer salad.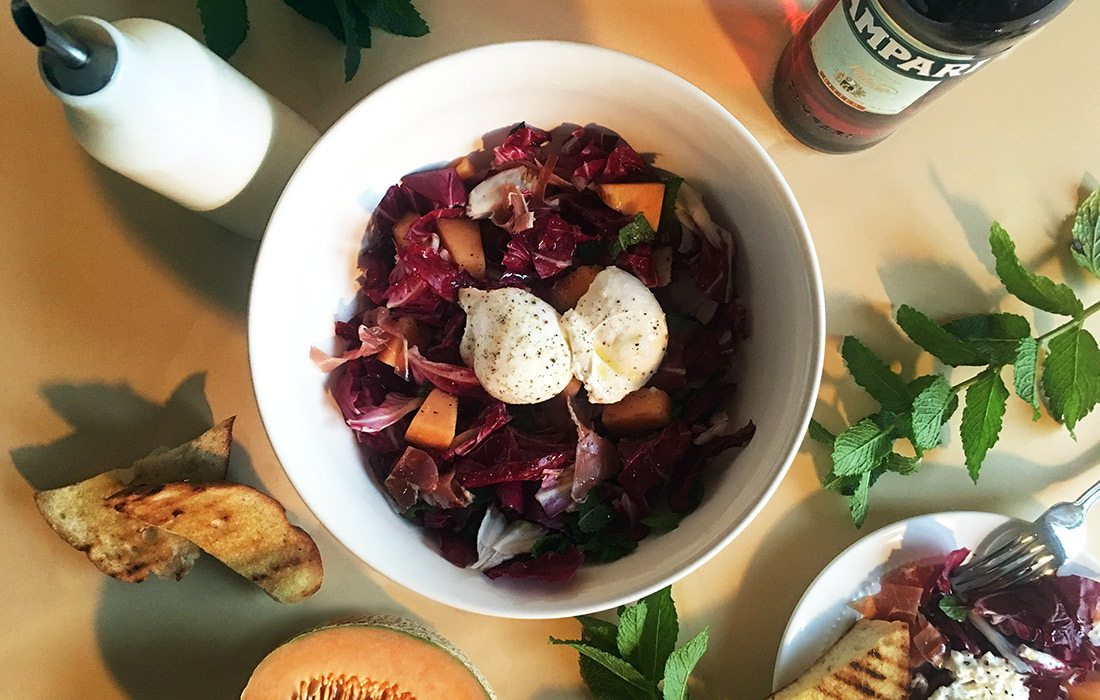 The melon's juicy sweetness works perfectly when paired with something a little salty, something a little bitter and something a little creamy. And if you're not putting Campari on your melons (or in your drinks), you're truly missing out. The juiciness of the melon offsets the bitter liqueur for a perfect balance. 
Serves 4
Ingredients
1 head of radicchio, leaves separated and washed
3 large sprigs of fresh mint, washed
1 3-ounce package prosciutto 
½ cantaloupe 
2 balls of burrata 
Campari
Extra virgin olive oil
White wine vinegar
Salt
Freshly cracked black pepper
To Prepare
Tear radicchio leaves and mint leaves into a bowl. Slice prosciutto into thin ribbons and add to bowl. De-seed, peel and cube your cantaloupe and add to bowl. Toss salad. Top with two balls of burrata. Drizzle salad with Campari, extra virgin olive oil and white wine vinegar to taste. Sprinkle with salt and freshly cracked black pepper. Serve.