Desserts
Red Berry & Blue Pie
Add some festive flair to your 4th of July spread with seasonal berries cooked into a delectable pie.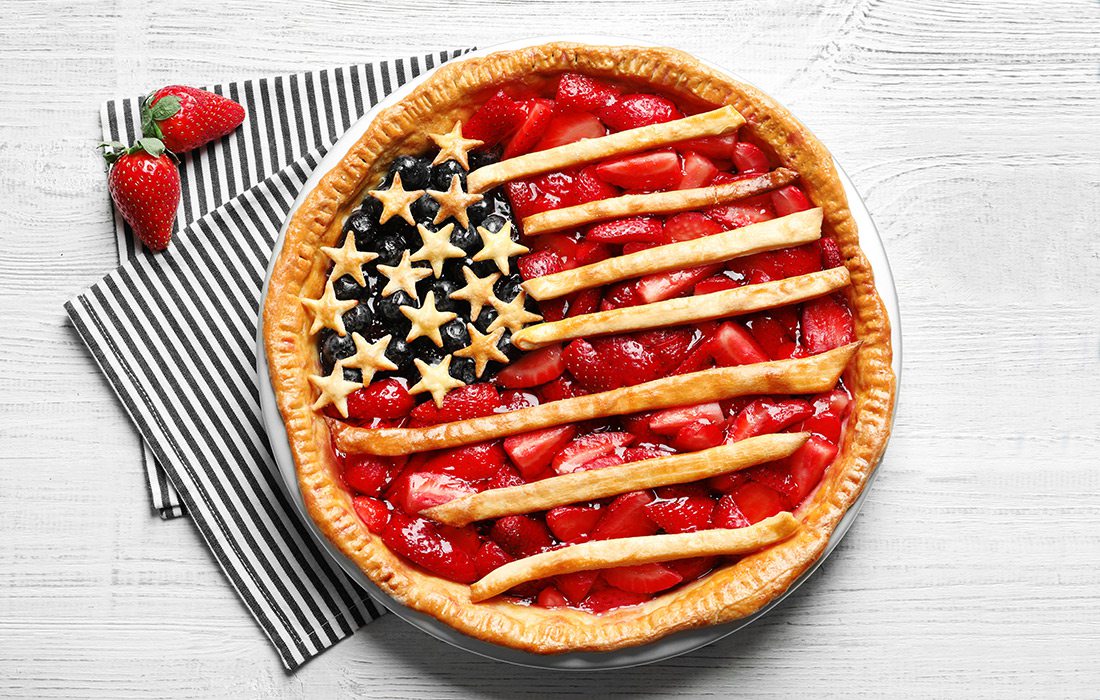 Recipe makes one pie

Ingredients
For the Crust
2 ½ cups all-purpose flour
¼ teaspoon salt
1 cup cold butter, cubed
6 to 8 tablespoons ice water

For the Filling
1 ¼ cups sugar
¼ cup cornstarch
Dash salt
¼ cup water
3 ¾ to 4 cups of fresh seasonal berries
1 tablespoon lemon juice
2 tablespoons butter

To Prepare
Crust
Combine flour and salt in a large bowl. Cut in the butter until crumbly. Slowly add ice water (minus ice), mixing with a fork until dough holds together when pressed. Divide dough in two, with one half being slightly larger. Shape each into a flat disk and wrap in plastic wrap. Refrigerate at least one hour or overnight.

Filling
Heat oven to 400˚F. In a large saucepan, combine sugar, cornstarch, salt and water. Whisk until smooth. Add seasonal berries. Heat to a boil. Stir until thickened, approximately two minutes. Allow to cool. Fold strawberries, blackberries and lemon juice into cooled mixture, then set aside.

To Assemble Pies
Lightly flour your work surface. Roll each dough half out until approximately a half-inch thick or, if making miniature pies, divide each half in half and roll into smaller circles (one batch makes one 9-inch pie or two 6-inch pies). Line pie pan(s) with bottom halves of pie dough. If making one large pie, use the larger half for the bottom. Add filling and dot with butter. Using various sizes of star-shaped cookie cutters, cut remaining to dough into variouos star shapes. Create stripes by slicing some of the dough into thin strips with a pizza cutter. Arrange crust shapes on pie(s) to create your favorite designs, then crimp edges. Place pie(s) on a cookie sheet, and place in oven. Bake 10 minutes. Reduce heat to 350˚F and bake 45—50 minutes or until crust is golden brown and filling is bubbly. Cool on a wire rack. Serve with vanilla ice cream, if desired.