Breakfast & Brunch
Spinach and Feta Focaccia
The earthy flavor of spinach and the salty goodness of feta combine to create this focaccia. Recipe courtesy Sisters in Thyme.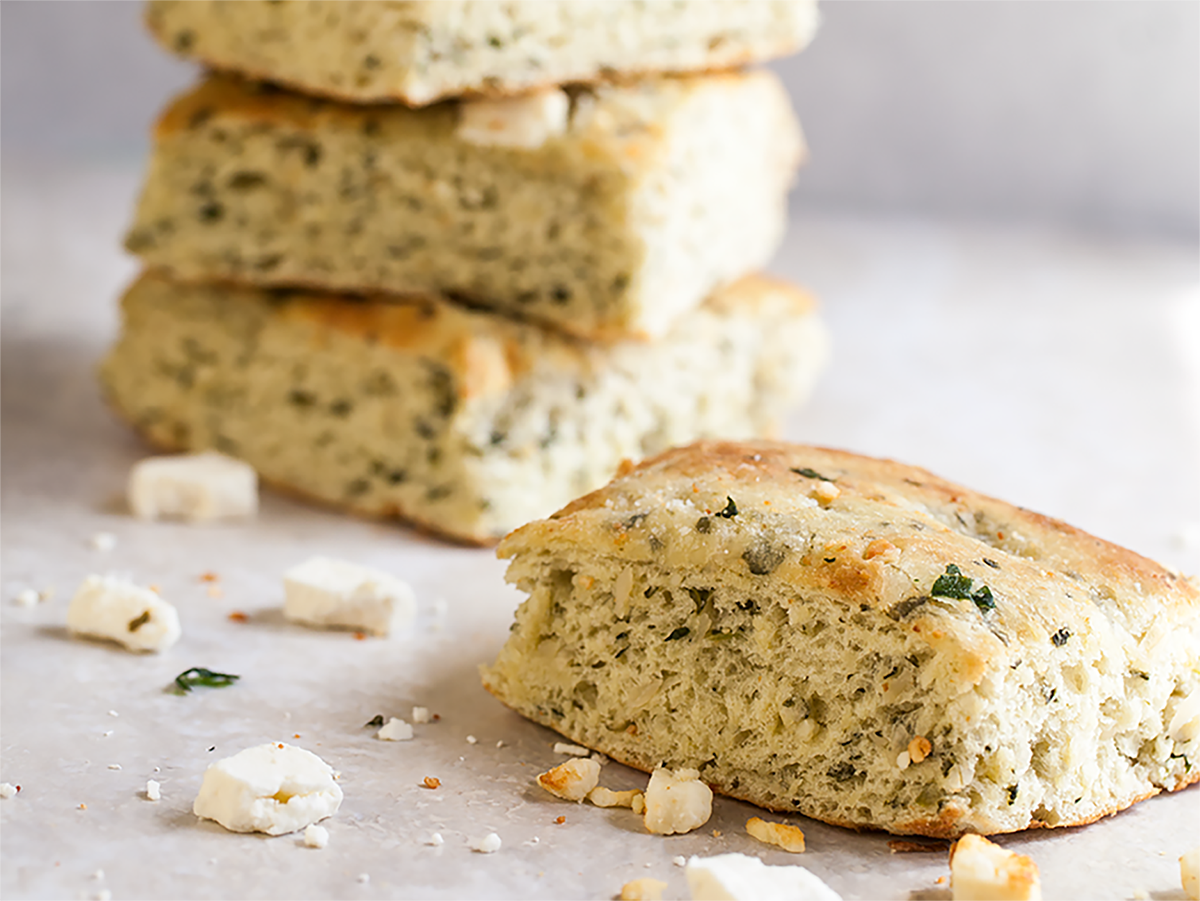 Yields one loaf, serves 20. Recipe courtesy Sisters in Thyme.

Ingredients
2 pounds and 4 ounces of bread flour
2 teaspoons pink Himalayan Salt 
½ cup sugar
2 packages of yeast 
19 ounces warm water
1 cup feta cheese
2 large handfuls of baby spinach 
Olive oil

To Prepare
Preheat oven to 400˚F. In a mixing bowl add flour, salt, yeast, feta and spinach. (Save a small amount of cheese and spinach to top the bread with.) Mix using a standing mixer with the paddle attachment. Add water and mix until flour is incorporated into dough. Attach dough hook and knead until dough is smooth. Place dough into a greased bowl and turn dough over so the top is oiled. Cover and let rise until dough has doubled in size. Spray extra-large cookie sheet with cooking spray and place dough on it. Using a rolling pin, roll out dough until dough fills the sheet. Brush olive oil on top and sprinkle with reserved cheese and spinach. Let dough rise until it doubles in size again. Bake for 15 to 20 minutes, until bread is light brown.