Entrees
Wild Mushroom Risotto with Spring Pea Shoots
Springfield, Missouri private chef, Anna Davis, shares her recipe for a Wild Mushroom Risotto with Spring Pea Shoots using homemade bone broth.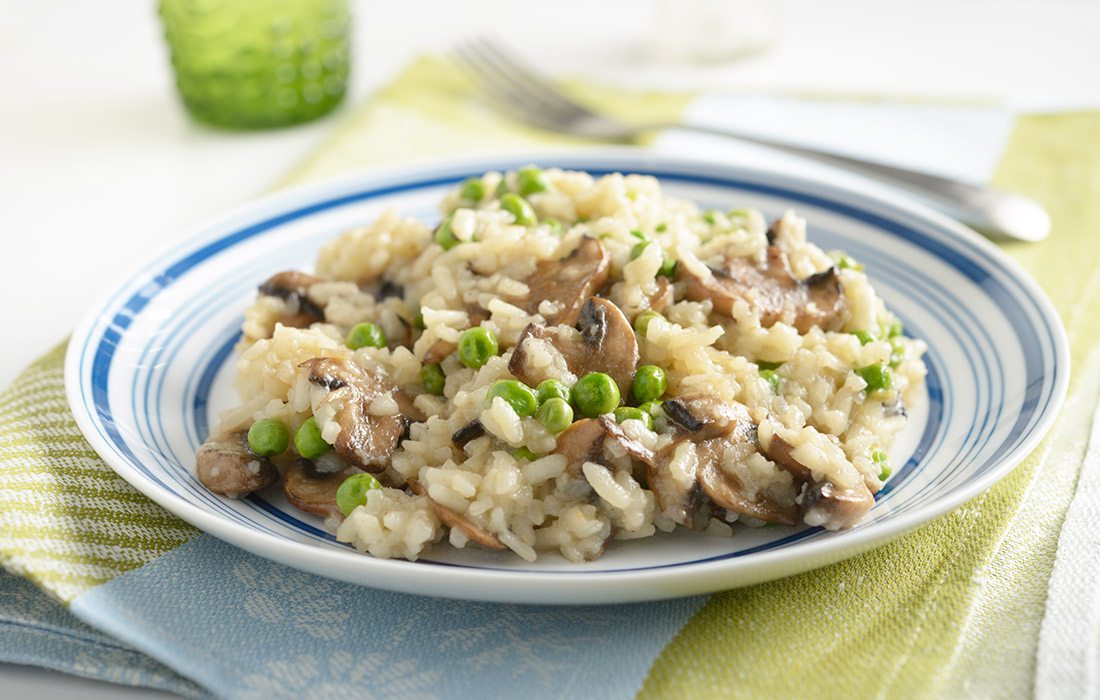 Recipe courtesy Anna Davis
Chef's Note: Authentic risotto from Italy has never used cream or milk in it. The creaminess comes from the actual rice itself. Butter and Parmesan are added at the end to elevate this dish's creaminess, but no other dairy products are used.
Ingredients
2 tablespoons olive oil
1 leek, finely diced
3 cloves garlic, minced
2 cups short-grain Arborio rice
Salt and pepper to taste
½ cup dry white wine
5 cups bone broth, warmed
¼ cup chopped dried shiitake mushrooms
½ cup fresh peas
⅔ cup freshly grated Parmesan cheese (This must be fresh—none of that powder stuff!)
2 tablespoons Kerrygold butter
Toasted hazelnuts
Pea sprouts and extra Parmesan for serving
To Prepare
Heat two tablespoons of oil in a deep skillet. Add leek and garlic. Saute until translucent on medium-high heat. Add the rice and sprinkle with salt and pepper. Cook rice for 5 minutes, stirring frequently. You do not want the rice to burn or toast. It should start turning translucent, and when this happens, add the wine. Let boil until wine is mostly absorbed, and then add one cup broth, stirring in the mushrooms at this time.
Continue stirring and adding more broth as it absorbs. The stirring releases the starch from the rice, which creates the creaminess in risotto. Giving it several good vigorous stirs helps release this starch even more.
Cook and stir until rice is softened and very creamy. Fold in fresh peas, grated Parmesan, and butter. Continue cooking for a few more minutes until the cheese and butter have melted.
Remove from heat. To serve, sprinkle with hazelnuts, extra Parmesan and pea shoots.