Weddings
Creative Wedding Details
Brides in 417-land are getting more and more creative with special details in their weddings. We love these features from the real weddings in this issue.
By Rose Marthis | Photos by Meg White Photography, Joseph Bulger Photography, Andrew Edwards Photography, Sheri Holloway Photography
Jun 2016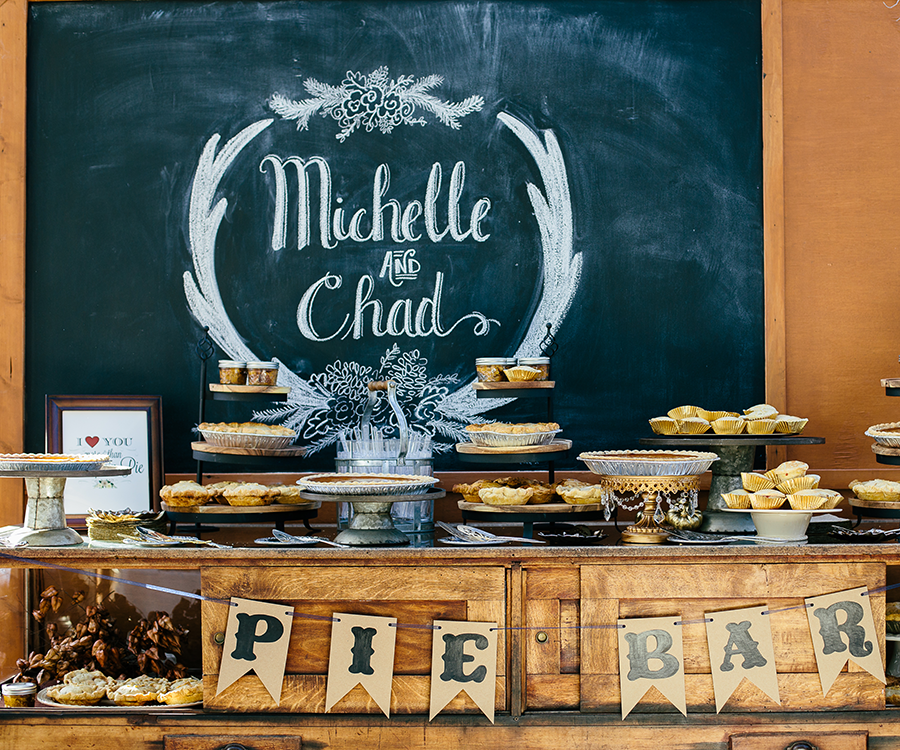 Pie Bar 
In addition to serving the typical wedding cake, Michelle and Chad Chapman delighted their guests' sweet cravings with a pie bar featuring several types of pies made by family and friends. Hand-drawn chalkboard signs drew attention to the bar. Michelle's personal favorite pie is pumpkin pie, perfect for their October wedding. 


String Trio 
When Brooke Lopez walked down the aisle to meet her groom, Noe, music by a string trio helped set the perfect scene. Brooke, a music major at Evangel University, knew music had to be part of her big day. String trio St. Mark's Square made sure everyone knew when to watch Brooke make her entrance. 


Flower Detail on Cake
Mariah Joshi put a modern spin on her traditional three-tier cake by frosting a tier with flowers matching her bouquet, made by He Loves Me Flowers. The cake, made by Sugar Leaf Bakery & Café in Branson, wasn't your typical white cake. Guests were surprised with a fun cotton candy flavor!


Lanterns
At the end of their October wedding, Chase and Bregan Housley lit up the night with their closest family and friends by sending up white paper lanterns. Everyone watched as the glowing lanterns floated away as a symbol of their lasting love.


Carriage 
As the perfect fairy tale touch, Brooke and Adam Tibbetts left their wedding reception in a horse-drawn carriage sporting a "Just Hitched" sign. The detail matched the sophisticated-country vibe of their October wedding at Big Cedar Lodge.