Trends
Animal Print Trend on the Rise
Add a pop of exotic style to your stairs with animal print carpets and rugs.
By Heather Kane Kohler
Jun 2021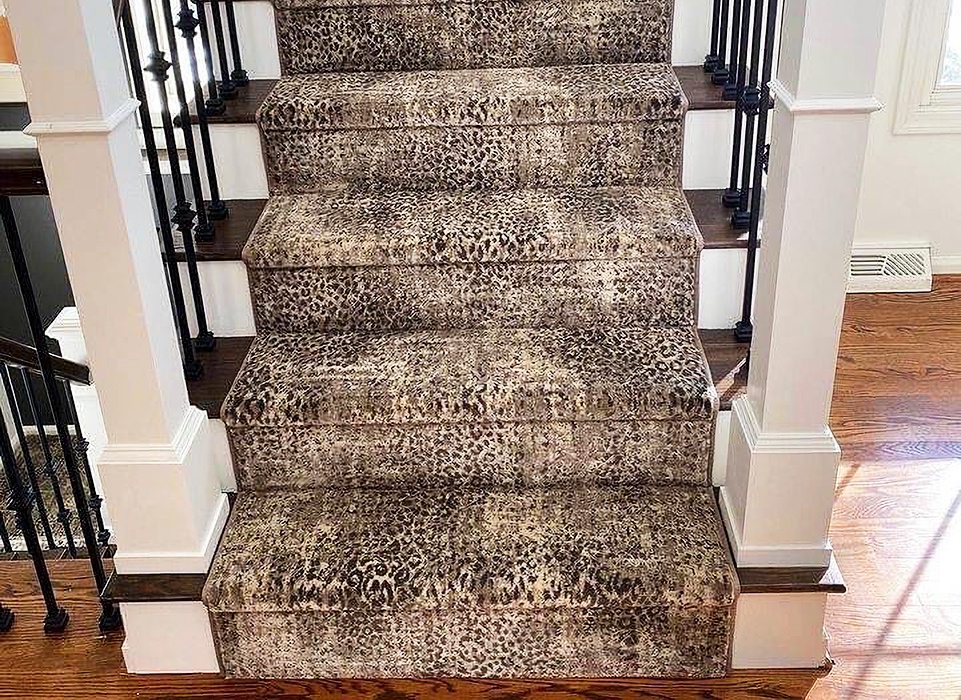 Everyone loves a chic animal print accessory. A little touch of the exotic in our wardrobe feels posh in all the right ways, so why not accessorize your home with one of interior design's biggest trends of the moment: animal print carpet? Just where could one put something so wild and bold? Your staircase of course! Erica Lea, Lead Designer at Erica Lea Design Studios (Suite D 105, 380 E. State Hwy CC, Nixa) views simple stairs as the perfect canvas for something unexpected like animal print. "Dressing up a staircase with fun printed carpet is an inexpensive way to add some pizzazz to your home. I love the textures and patterns. They add character and personality to any home without feeling like a huge expense or commitment." 
Homeowners can create a stair runner for a more polished look or completely cover their stairs if they're replacing old carpet. Rob Edwards with Midwest Rug (911 W. Sunshine St., Springfield) says that with more people requesting animal print carpets, the industry has seen a larger variety of styles and colors becoming available. "At Midwest Rug, we offer animal prints from A to Z (alligators to zebras).  We also have several suppliers that provide animal prints in a variety of price points."
If you want to go bold try deep blues in tiger print, or if you want something less eye catching try iconic leopard in soft neutrals or even a fawn print in a subtle aqua. If you're a real wild child, zebra print in emerald green or rich black and brown might just be the ticket. Lea's favorite animal print is cheetah. You can get wild with options from Mouery's Flooring (2516 W. Battlefield Rd., Springfield) too, where options include everything from custom cheetah print rugs to bold cowhide pieces. Whatever you're looking for and wherever you put it is up to you, but with so many options to choose from you'll be stepping up in wild style.