Home Profiles
Best Kitchen Winner
Looking for a modern farmhouse design that wasn't too contemporary, these southwest Missouri homeowners turned to Haden Long of Ellecor to help make their dream kitchen a reality.
By Briley Rakow
Jun 2020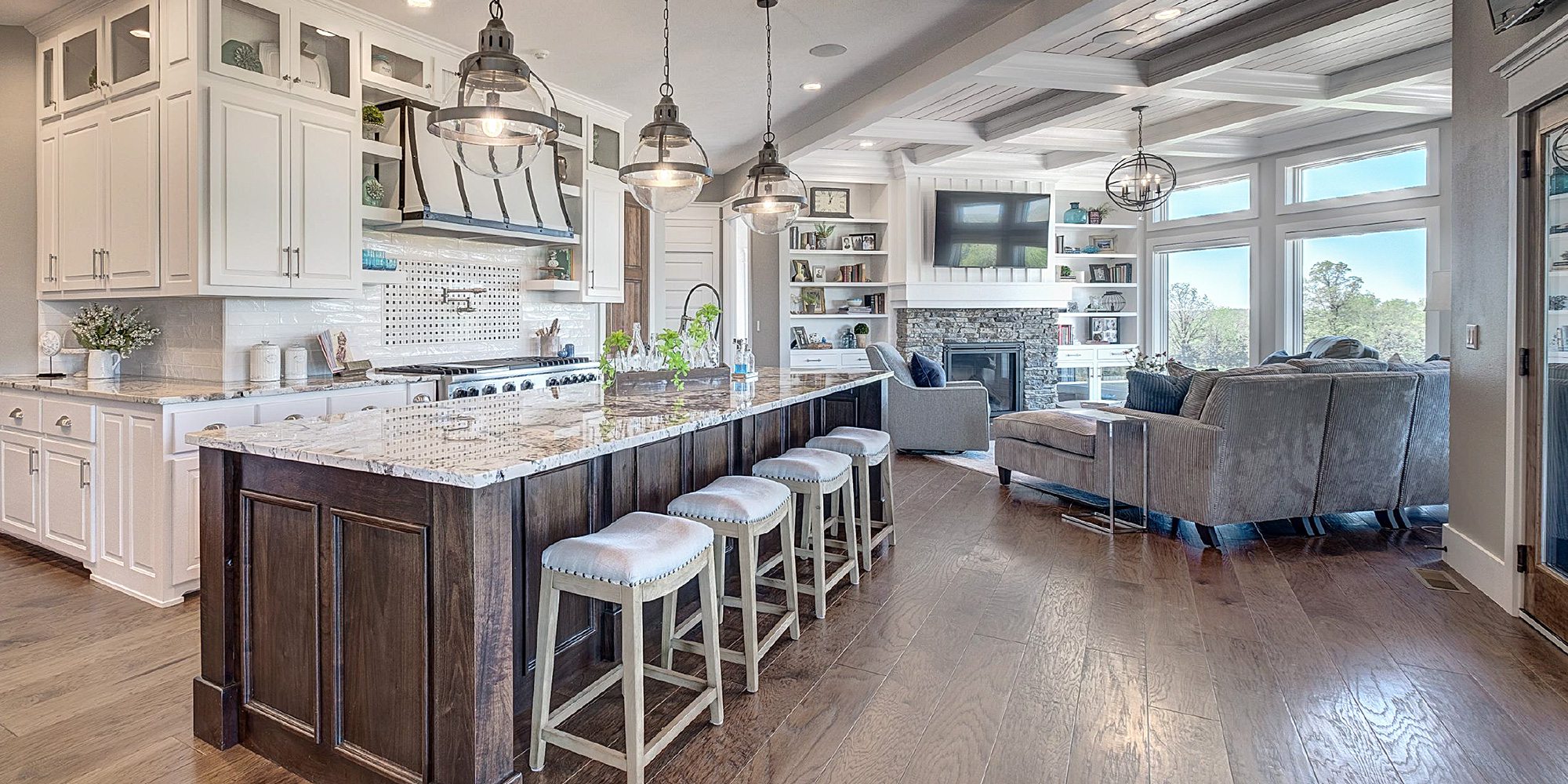 WINNING DESIGNER: Haden Long, Ellecor
PROJECT GOAL: The homeowners wanted the kitchen to have a modern farmhouse feel, something clean with fresh colors but not too contemporary. The home's setting is in the country on a large piece of land, so the main goal was to bring the countryside atmosphere of the property into the kitchen. 


---
This updated farmhouse kitchen was designed as the heart of the home. Despite challenges with the layout of the kitchen, Haden Long with Ellecor was able to create an attractive kitchen with modern amenities and a countryside feeling. 
"In this space we were presented with a challenging layout with corners, angles and multiple openings," Long says. The Ellecor team had to get creative with storage positioning and how they displayed the focal points of the kitchen. They incorporated extra storage pullouts in the island and made room for additional stove space, so the kitchen provided as much functionality as possible.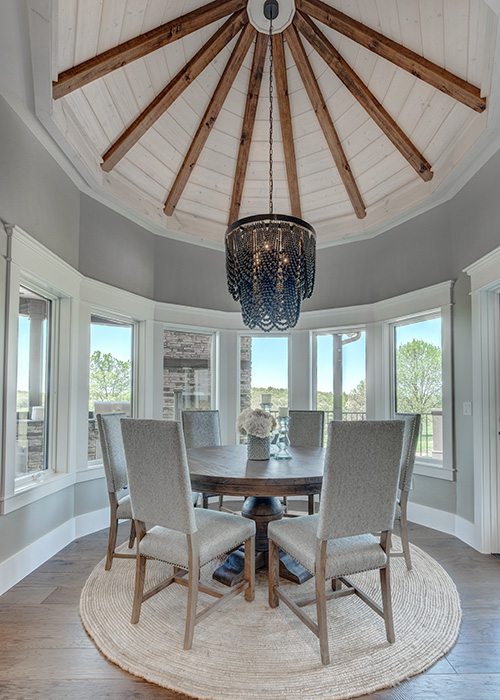 The homeowners valued having amenities that made the kitchen easy to use and maintain. One member of the family loves to bake, so fashioned inside the island are custom pullouts and a mixer lift to provide easy access to her tools. Accompanied by farmhouse-inspired light fixtures and stools, the island has also become a perfect spot for the homeowners to entertain family and friends. To add to the comfort and convenience of the space, Long incorporated a separate coffee bar with a custom glass door and iron detailing to draw the eye in. The coffee bar makes use of one of the more difficult areas of the kitchen to tie in with the rest of the home. 
Long also made sure to include several smaller details to make the space more cohesive. "We wrapped the wood around the wall behind the fridge, so it continued into the other room. That helps open the space up," Long says. Another noteworthy detail, and Long's favorite, was the range hood with custom metal bands and accents that help tie in the farmhouse feel. Next to the hood are open shelving units that the homeowners use to display family heirlooms to add a personal touch to the space. 
The family space continues into the dining nook, designed for the homeowners to host large groups or more intimate family gatherings. The ceiling of this area has barrel vaulted ceilings, which make the room look more open and add a unique design element to an otherwise simple space.
RESOURCE LISTINGS
Where to find the looks and materials used to create this winning kitchen design in Springfield, Missouri and surrounding areas.
HARDWARE
2726 S. Glenstone Ave., Springfield

417-731-3220

LIGHT FIXTURES
623 S. Pickwick, Springfield
417-720-2602

FLOORING
2516 W. Battlefield, Springfield

417-883-4720

KITCHEN COUNTERTOPS
12837 Keith Ln, Neosho

417-451-0535

APPLIANCES
3252 N. Glenstone Ave., Springfield
417-833-1113
CABINETS
Dunny Henry
TILE BACKSPLASH
2418 W Battlefield, Springfield
417-889-8453

TILE BACKSPLASH INSTALLATION
Cornerstone
FURNITURE
623 S. Pickwick, Springfield

417-720-2602