Home Profiles
Traditional Style Reimagined
When Martha Crise moved into her Southern Hills home last December, she chose to embrace the mid-century charm and renovate only the necessities.
By Heather Kane Kohler
Dec 2022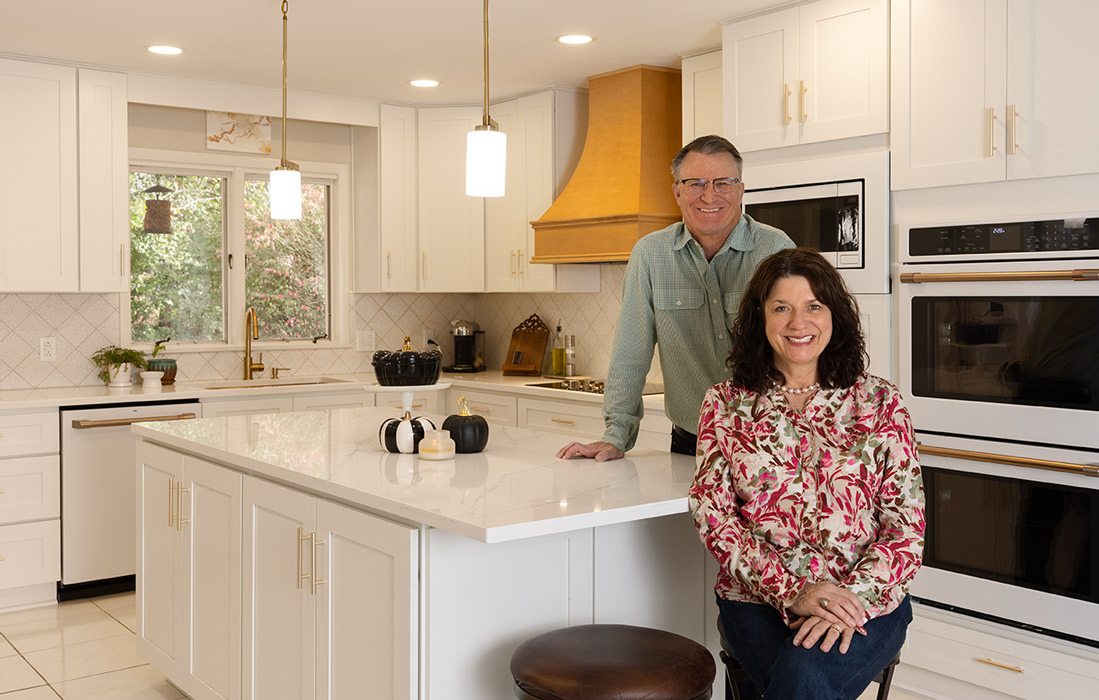 417 Home: You made a big move to Southern Hills just last year. What made you fall in love with your new home? 
Martha Crise: I grew up in Springfield, and I always thought Edgewater was such an elegant street. Finding a ranch-style home on my favorite street that faced one of the lakes felt kind of magical, like it was meant to be.  
 
417 Home: Your home has a lot of mid-century character. What parts of your home are you choosing to preserve? 
M.C.: We love the mosaic marble entryway. It is similar to the floor in the home my grandparents owned when I was a child, so it feels very nostalgic. We are also proud of the built-in charcoal grill—we've used it several times!
417 Home: Did any surprises pop up after purchasing this home?  
M.C.: We had no idea the home has a pocket door between the kitchen and dining room until a friend who was visiting pointed it out to us.  
 
417 Home: What was one big element of the home that needed an overhaul? 
M.C.: The kitchen was mainly original, and some small updates through the years had given it a mismatched feel. The cabinets were shallow, and the lighting was poor. I love to cook, and our friends and family always gather in our kitchen, so we decided a kitchen remodel would be our priority.  
 
417 Home: How has your personal style evolved since moving from a more traditional home to an older mid-century home?
M.C.: I still love traditional elements, including some beloved antique furniture, but I have added more mid-century details. In our previous home, you would have been hard-pressed to find a wall without pictures hanging on it. This house has so many windows that we must be choosy about what we hang on the walls. We have come to appreciate blank space, too.  
417 Home: What are some of your favorite furnishings that you've added to your new home?
M.C.: Our favorite item is the baby grand piano we purchased with the home. We also love the handmade dining table we bought at a charity auction the same weekend our offer on the house was accepted. The table fits the house perfectly and has informed many of our decorating decisions.