Home Profiles
How a Typical Bathroom Turns Into a Spa Retreat
Nola Shivers renovates a traditional master bathroom into a spa-like retreat.
By Jenna deJong
Jun 2019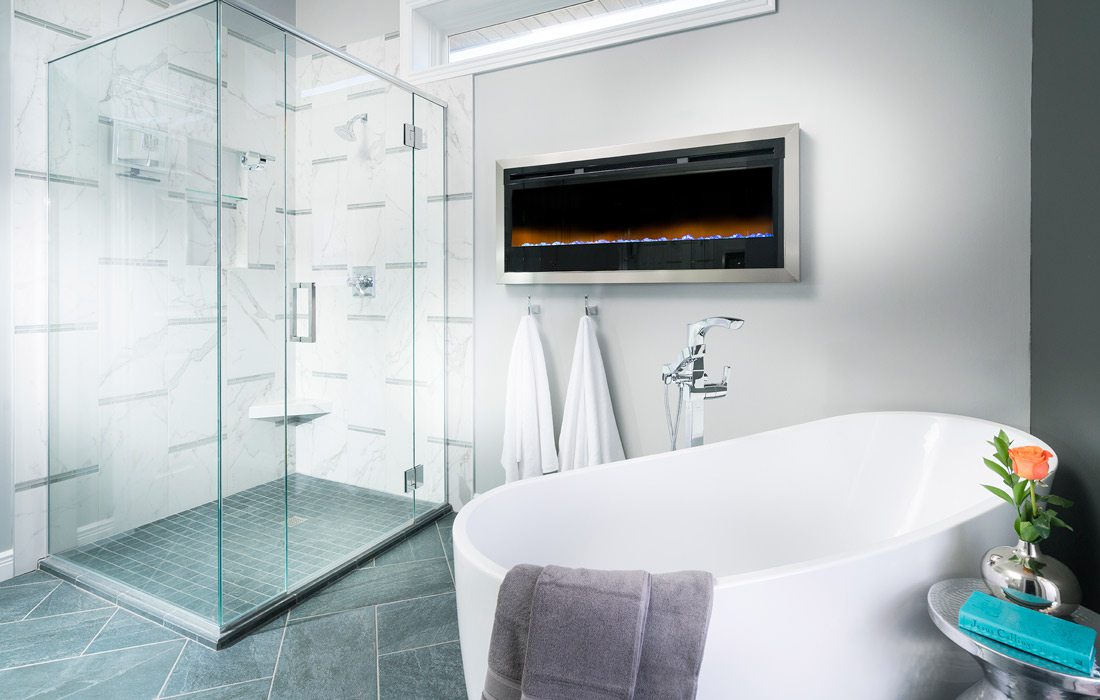 Changing the floorplan of a 14-by-13-foot master bathroom is no small task, especially when it involves relocating the shower from one end of the room to the other, installing an electric fireplace and heated floors and moving in a freestanding tub. "The challenge was the location of the window," says Nola Shivers with Decorating Den Interiors. "We repositioned everything, and the shower was moved to the other side of the room to give it a better balance and make the tub the focal point of the room instead of just the shower." 
Nevertheless, Shivers fearlessly took on the project and delivered a result that exceeds her clients' expectations. Before the spa-like changes, the master bathroom was decorated in a traditional style. The clients wanted an updated space and only wanted to keep the cabinetry. Out went dated features and in went Calacatta quartz countertops, a porcelain tile heated floor for the shower and bathroom and glass mosaic accents.
Adding a fresh coat of warm gray paint to the cabinets gave the bathroom a completely different look and feel from before, leaving the clients and Shivers feeling soothed and satisfied.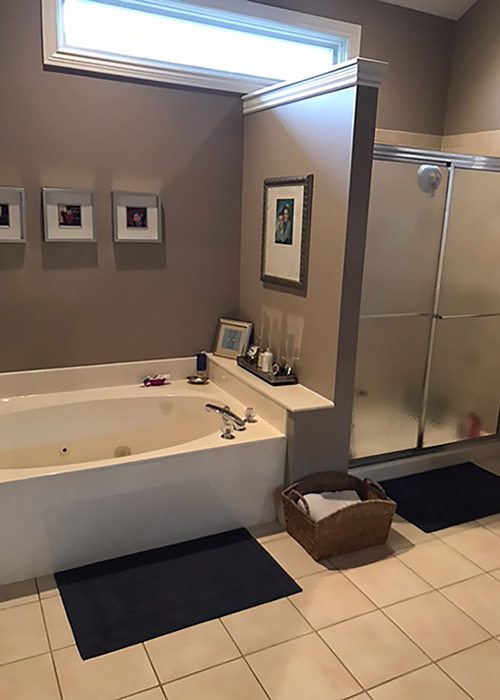 Photo courtesy of Decorating Den Interiors
The traditional bathroom before Nola Shivers' renovation.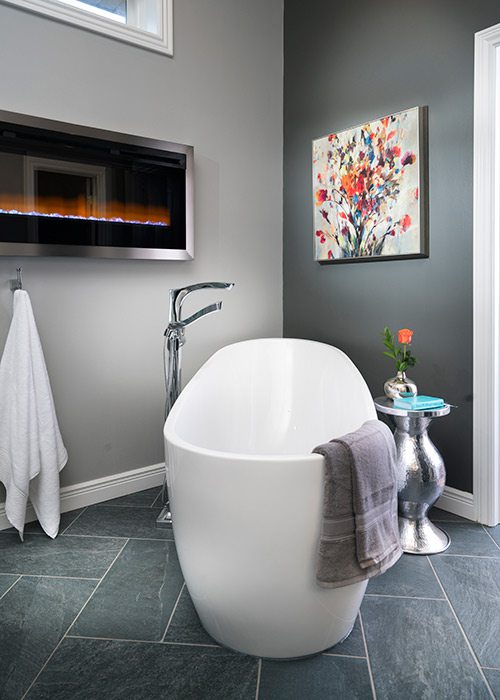 The bathroom after Nola Shivers' renovation.
Photos courtesy of Decorating Den Interiors. Before and after: Nola Shivers renovated a traditional bathroom to turn it into an at-home spa retreat. Aside from headed floors, Shivers event added a fireplace to give the bathroom a cozy and relaxing feeling.