Real Parties
A Grande Party
The Gardner family hosts the ultimate Cinco de Mayo party each year with an overabundance of food, friends and good music.
By Jo Jolliff
Mar 2022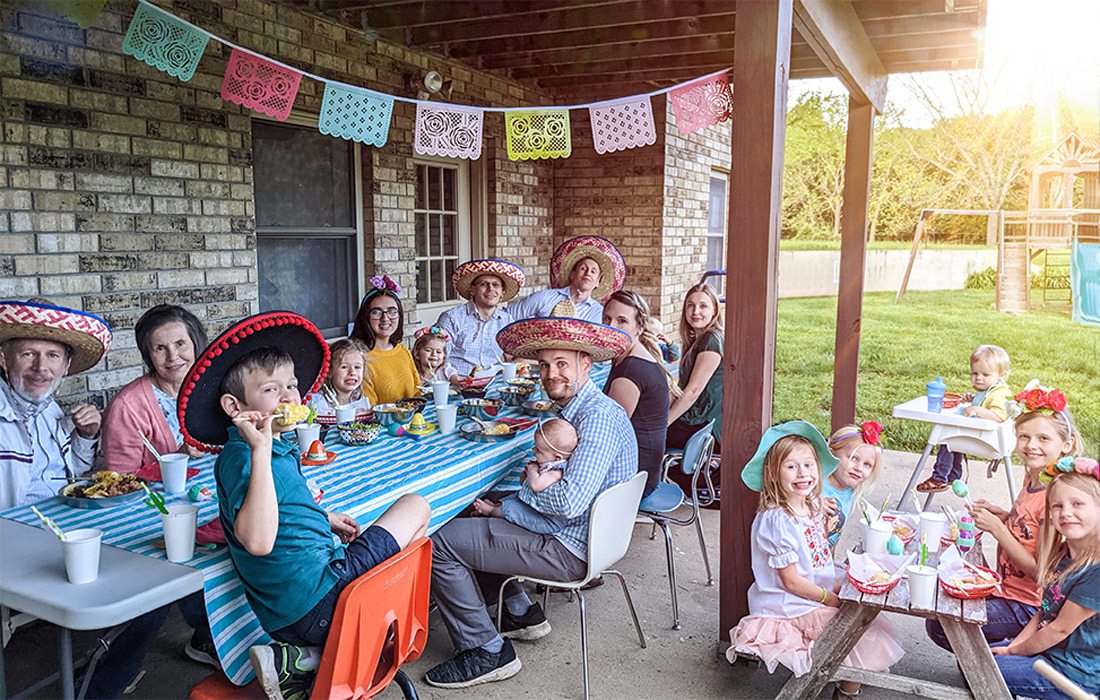 Most people celebrate Cinco de Mayo with a couple of tacos or maybe a margarita at a Mexican restaurant, but the Gardner family takes their celebration to a whole other level.
For the past seven years Savanna Gardner, her husband, their six kids and a mix of friends and family have gathered to celebrate Cinco de Mayo. "Growing up my mom was always really into parties and her philosophy was to find any reason to celebrate and have fun as a family," says Gardner. "It's just a fun time to celebrate with good food and music and have a good time together as a family."
Her mother's party planning trait was most definitely passed down to Gardner as she loves going all out with her plans for every holiday from Christmas to St. Patrick's Day. For Cinco de Mayo, they celebrate with pinatas, dancing and playing pin the tail on the donkey. "We blast the fun music and we make the Frida Kahlo-inspired flower wrap headbands and maracas for the kids."
Gardner, having studied culinary arts in college, puts the majority of her focus on the food, preparing horchata, Mexican street corn, churros and more with the help of her kids while her husband grills the meat.
Each year they invite a different group, but they often wind up with a big enough crowd to make over a gallon of salsa and guacamole. In past years, Gardner has put up long tables and lined them all the way down with chips and dip for everyone.
The long guest list is also often too big for their house, so the party spills outside onto their patio. Luckily they have never been rained out in past years and instead get to enjoy some of the first warm weather of the season. At the end of the night, they finish the party off with an outdoor movie—last year's feature was "Coco—"before cleaning up and beginning plans for the next holiday.