If you had your sleuthing skills out last week, then you might have noticed a shiny red truck with a familiar logo making its way through town. Andy's Treat Truck is the latest business venture from our sweetest hometown franchise, Andy's Frozen Custard. The first one of its kind, the truck is set to make the long trek down to Orlando, Florida, this week, where it is hopeful of a permanent residence in Disney Springs.
Avery Klein, marketing and communications director for Andy's, says the goal for the treat truck is threefold. Through its mobility, the franchise hopes to further promote the Andy's brand in areas that already have a brick and mortar location, explore new areas for potential locations in the future and be a new revenue generator for the company. The truck will also be available for larger events, like fairs and wedding receptions, with a minimum purchase of 300 treats.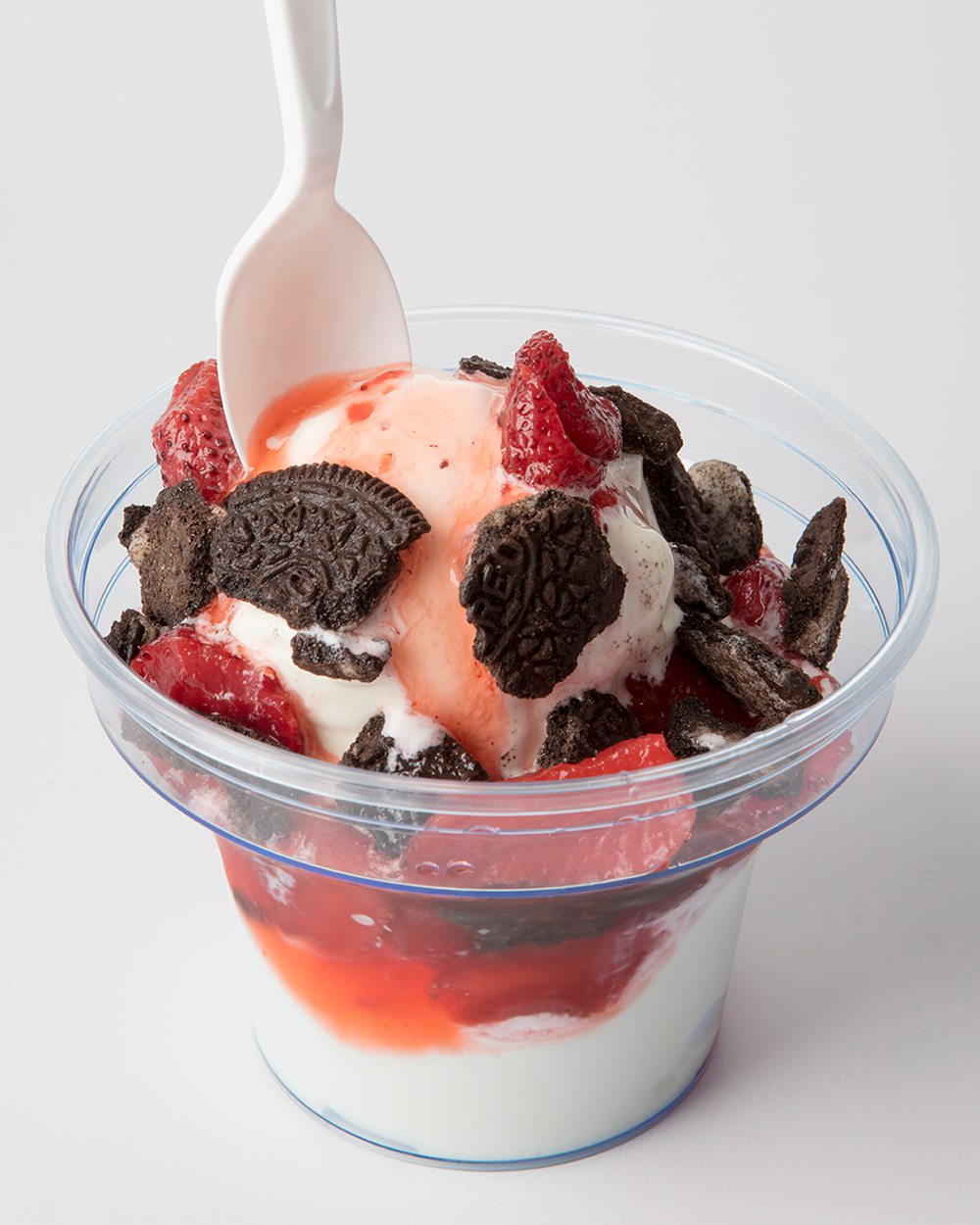 Andy's Treat Truck is able to make your favorite treats, including the 417 Sundae with strawberries and Oreos.
Inside the truck lies all of the equipment necessary to create the frozen treats you know and love, including concretes, jackhammers and the classic chocolate and vanilla custard, made on-site each hour in view of customers, just like Andy's iconic glass storefronts. Local favorites, like the 417 Sundae, will also be available even if they aren't listed on the menu.
There's no timeline on when the next Treat Truck will make its debut but if all goes well, we could see our beloved frozen custard popping up in treat trucks all across the country.
Follow the Treat Truck on Instagram and Facebook for more updates on when a truck is coming to a town near you!