Arts & Culture
Award-Winning Anthony Gomes Plays the Blues
Anthony Gomes, named Best Musician by the 2017 European Blues Awards, will be playing at Krave Seafood & Oyster Bar this Saturday night in Springfield, Missouri.
By Shannon Hoffmann
Apr 02 2018 at 1:24 p.m.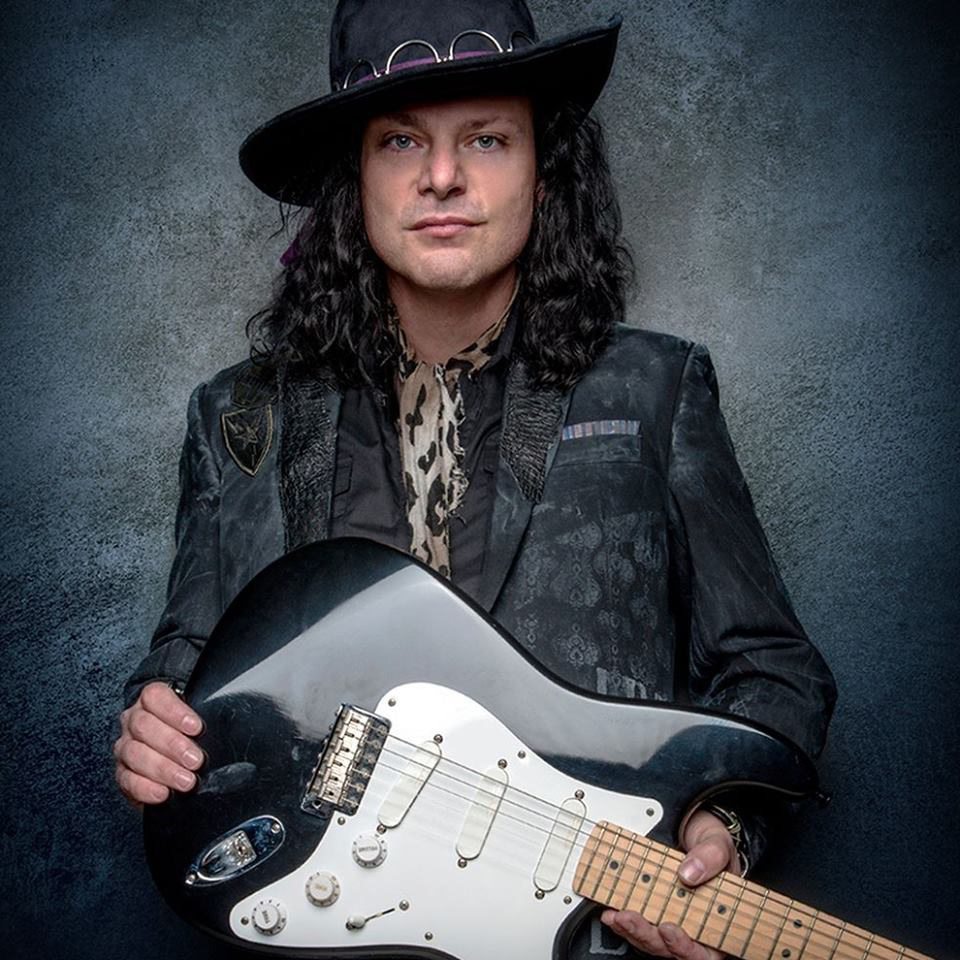 Born in Toronto, blues artist Anthony Gomes has opened for B.B. King, Buddy Guy, Robert Plant, Alice Cooper, Joe Bonamassa, Heart, Jonny Lang and numerous other rock legends. His current tour has him playing at venues across the Midwest including Krave Seafood & Oyster Bar on Saturday, April 7. Joined by bassist Sean Holland and drummer Jeremy Whoodie Howard, Gomes describes the atmosphere of the band's performances as "Electric, euphoric, exciting, high energy, healing, accepting and loud." 


417: How did you get started in music?
Anthony Gomes: My dad bought me a guitar for my 14th birthday as a surprise. I wanted a video game system but my father thought that music would be a better gift to give. I immediately fell in love with the guitar and music. In the beginning, I didn't have any aspirations to be a professional. I just enjoyed playing and discovering new sounds. One thing led to another and I soon was in a band. We did Deep Purple and Led Zeppelin covers. We started writing our own music and started to gain attention and recognition in the Toronto area. Then the blues bug hit and I started to play blues.

My professional start was when B.B. King's bus driver heard me play at a jam night in Toronto. He was impressed and arranged for me to meet B.B. the next day. It was a magical moment and the beginning of my career.


417: How would you describe your music style?
A.G.: I've got a blues soul and a rock 'n' roll heart.


417: Who are your​ biggest musical influences?
A.G.: Guitar wise it would be B.B. King, Jimi Hendrix, Jeff Beck, Albert Collins, Stevie Ray Vaughan, Richie Blackmore, Billy Gibbons, Albert King, Otis Rush, Eric Clapton, Carlos Santana, Freddie King, Hubert Sumlin, Elmore James, Jeff Healey, Rory Gallagher, Eddie Van Halen, Robin Trower and so many others I can't think of at the moment.
Vocally it would be Otis Redding, Paul Rodgers, Wilson Pickett, Rod Stewart, Steve Marriott, Sam Cooke, B.B. King, Ray Charles, Ronnie James Dio, David Coverdale and Freddy King.


417: Can you describe the atmosphere of your performances? 
A.G.: Electric, euphoric, exciting, high energy, healing, accepting and loud. 


417: Talk about the Music is the Medicine organization. 
A.G.: Music has given me so much, it only seems right to give back. We started the Foundation to use music as a way to help and heal people. So far we've helped war vets with PTSD, kids with autism and mental health patients in Montreal General Hospital. We are doing some cutting edge things with music therapy. To learn more people can visit musicisthemedicine.org.


417: What's the big dream you want to accomplish? 
A.G.: To make the world a better place through music.


417: So you have an upcoming performance at Krave... 
A.G.: We are very excited to be performing at Krave. It is an excellent venue. People in Springfield have been long time supporters of the band! We will have a packed house. Everybody's invited!
Anthony Gomes - Blues Deluxe - Live Hugh's Room 2016