We Are #417Strong
Coach Bobby Petrino Finds and Delivers Gold to Dee King's Mailbox (Gold=Hand Sanitizer)
A Montana connection, a spontaneous check-in and a mailbox drop-off make up the latest example of 417-landers going out of their way to help during a tough time.
By Dee King
Mar 20 2020 at 3:54 p.m.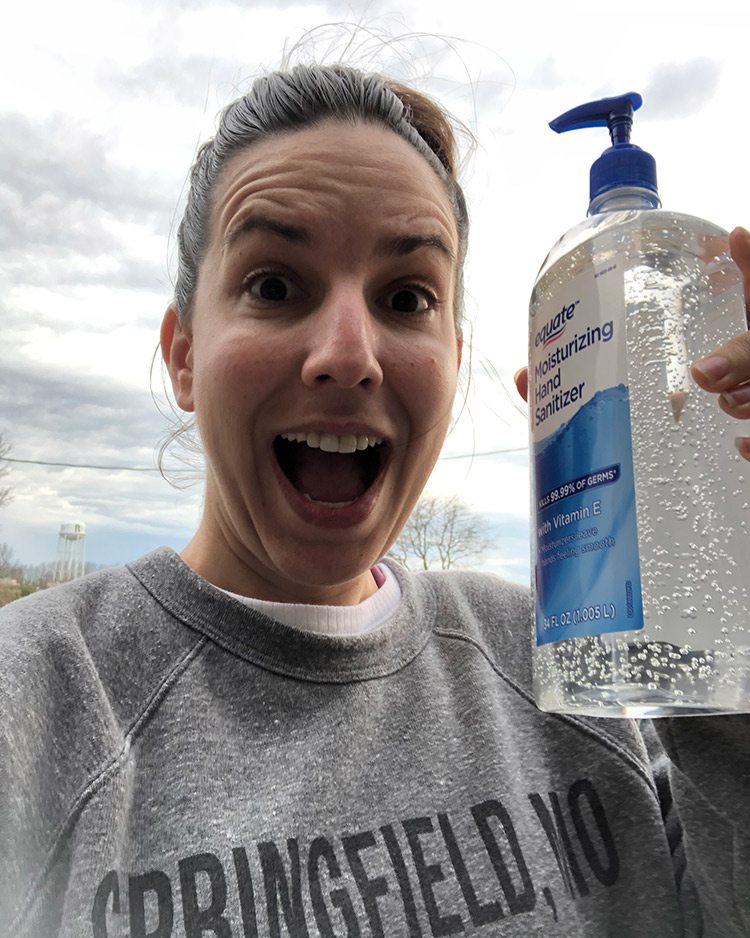 In January 2020 a newcomer moved to 417-land: the new Missouri State University Football Coach, Bobby Petrino. Knowing Bobby and his wife were both born and raised in Montana, just like I was, I reached out to welcome them to Springfield, and we developed a friendship. A month later, in February I took my healthy husband to the emergency room for back pain. We were told it might be kidney stones, and a CT scan was performed. Six hours later we were told he had metastatic cancer in his spine, kidney and lungs. The news shocked us as the only symptom he'd had was lower back pain for three weeks. We spent a month in the hospital and he underwent two spinal surgeries and radiation. When we got out of the hospital this week, the world had completely changed. A pandemic was underway and store shelves were already bare by the time I realized there were shortages on important supplies I needed to keep my husband safe.
Yesterday I was at my wits end. I couldn't locate any sanitizer online to purchase, and I read a news article about a small half empty bottle of sanitizer being sold on Craigslist for $50. Then, I got a text from Bobby Petrino, asking if my husband or I were in need of anything due to the pandemic. I texted back that we needed sanitizer, and I couldn't locate any. Immediately, he responded that he thought he had an extra bottle, and he'd go run and check. He dropped what he was doing and within 10 minutes had located the bottle, and said he'd bring it to my house.
In the meantime, I rummaged around in my closet until I found a little piece of Montana to gift him in return. I packed up a Montana history book, a magnet and a thank you card. In my rush to get it out to the mailbox all I could find was a bright pink highlighter to write with. So, waiting for Bobby was a package labeled with his name in bright pink. A few hours later a vehicle pulled up to my mailbox. It paused for a moment, and then quickly drove away. When I went out to the mailbox I found GOLD! A huge bottle of sanitizer! I'm so thankful that a new 417-lander jumped in to fill a need. Bobby told me that Montanans take care of each other. I'm grateful 417-landers do too.
Since my husband's diagnosis our friends, co-workers and even complete strangers have made our nightmare bearable. People have shown up in big and small ways. A Burrell employee came to the ICU room to coach us on coping skills. Guaranty Bank made shirts and signs of support and accepted dozens of packages and cards on our behalf and then delivered them directly to the hospital. In addition, a friend brought me deodorant, and while that may seem small, it's really important too!
Dee King
Corporate Services Development Officer
Guaranty Bank