We Are #417Strong
What 417 Staffers Have Been Up To at Home
With nowhere to go, many 417 Magazine staffers have taken this opportunity at home to try out some new hobbies, have tackled projects around the home and are continuously working to adjust to our new normal. Here's what some of us have been up to.
Edited by Krysten Muench
Apr 08 2020 at 12:37 p.m.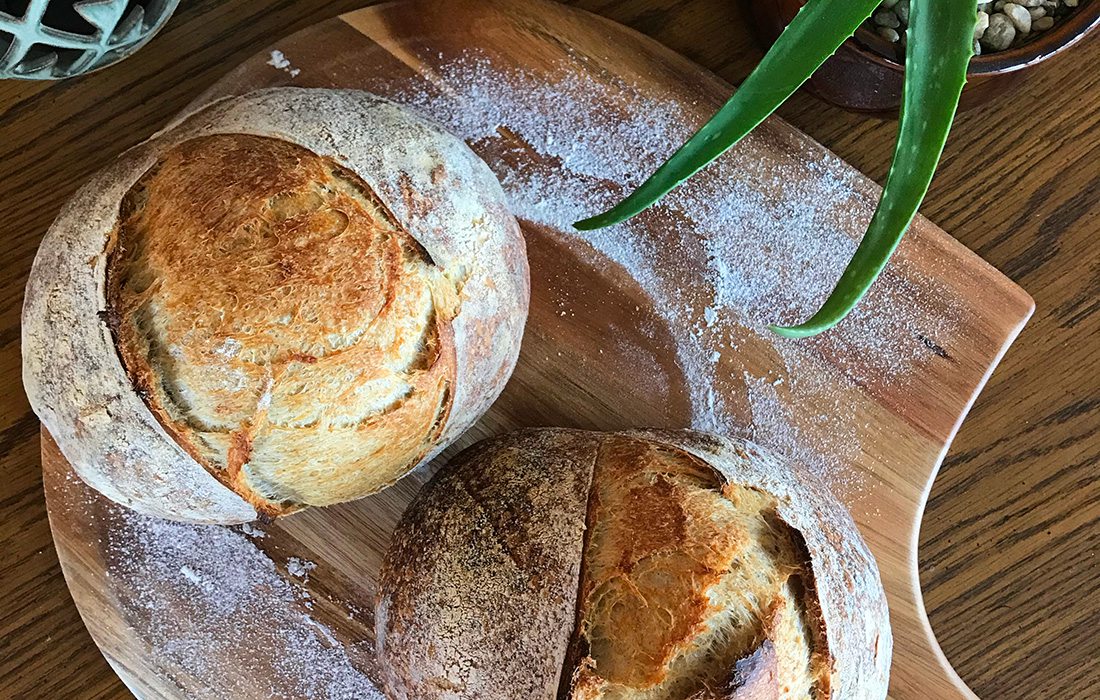 "Robert and I started baking sourdough bread last year, but have only had time to experiment on weekends when time allowed. Since we both began working from home, we've been able to bake throughout the week since we can take a few minutes here and there to work with the dough. We haven't had to purchase a loaf of bread yet!"—Krysten Muench, Digital Coordinator
[Where to buy bread in Springfield, MO.]
"I've been on the hunt for an embroidery kit and a lettering kit to try those out. But in all honesty, I am busier now than normal by a lot, so it's unlikely I'll actually have time to do either of those things... but I'm looking, and imagining what having a hobby might feel like.😂"—Katie Pollock Estes, Editorial Director
[How to work from home with kids.]
"Other than packing everything I own into large 16-by-16 boxes to move into our new house, I have started a small hobby called 'monthly dream boards.' It's like a list of goals, ambitions and dreams that I would like to accomplish in the next 30 days. Or however many days that particular month has. I have searched through magazines (particularly ours), online and even newspapers to find words and imagery to express how I would like my next 30 days to play out. For example, April's includes pictures of women enjoying their favorite home workout videos, healthy recipes and inspirational quotes. Not only does this give me something to do but it also serves as a driver for me. Something to stay motivated towards and focus on while being at home!"—Lauren Silva, Project Coordinator

[Your mental health and COVID-19.]
"We surprised one of my daughter's friends with a birthday drive-by celebration, I've been entertaining my kids with all the outside games I can come up with, and my family has already burned through a package of sidewalk chalk."—Janelle Haik, Account Executive

"I've worked out most of my adult life, but in the last year I've really slacked on lifting and building muscle and paid too much attention to my first love—cardio. The COVID-19 situation has essentially forced me into following at-home workouts which include much more strength training than I was doing before. I still miss the Stairmaster! But it'll still be at the gym when I get back 😊."—Chelsea Warren, Account Executive

[Workouts for staying fit at home.]
"We baked cookies with a recipe that has a few extra steps that I normally 'never have time for.' Ate them all. We (and by 'we,' I mean my husband) also put together the swingset that our family got our son, Cooper, for his second birthday and supported our toddler's love for art and spread positive neighborhood vibes with driveway chalk, while catching some rays. We watched 417 President, Logan Aguirre, on The Mystery Hour, which is doing a regular online show now. Most of all... we've binged Netflix's Tiger King and snorted over an insane amount of Tiger King internet memes."—Christy Howell, Advertising Campaign Coordinator
[How our past 10 For the Next 10 honorees are fighting COVID-19.]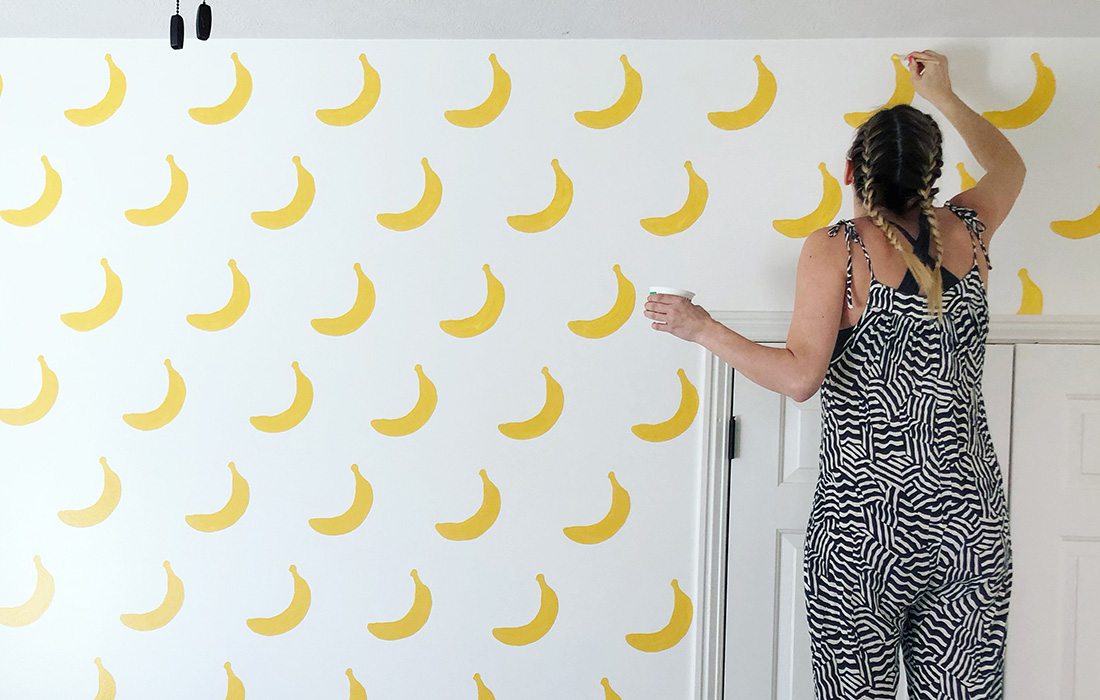 "We've gone completely overboard in designing the nursery for our son, who's due in June. Why not?! It's been a labor of love and we're having a blast."—Heather Kane, 417 Home Editor-at-Large
[Support local arts and cultural institutions all year through memberships.]
"I've been crafting a lot more than I ever did before social distancing. I bought an adult coloring book and have been tediously filling it in whenever I need a break from working (or my family). I also tried out decoupage by printing out pictures and using Mod Podge to create a collage on canvases I already had."—Briley Rakow, Editorial Intern

"A few weeks ago I remember a few people laughing when I said 'I think the gyms are going to shut down.' Martha and I saw it coming and had already started planning the idea of building a home gym. As we all know, the gyms did all close down for good reason, so we immediately started trying to order equipment. Everybody else in the world apparently started doing the same thing. Gym equipment and weights were being sold like crazy everywhere online. I would add something to my cart, and it would be gone before you could order it. After digging around on eBay, Amazon and every sporting goods store across the country, we were able to order everything I needed for now. While I wait for orders to arrive, we started working on transforming an extra room in our basement into the new gym. We cut out the carpet, padding, nails, etc. Then we painted the walls. We purchased six 6-by-4 things of sold 3/4 inch rubber matting and hand cut them to fit our room exactly to be the new gym floor. Though the 455 lbs of weight plates that we ordered have not arrived yet, we had our first workouts over the weekend. Our barbell had been delivered, so I attached 15 lb sandbags to it to do squats and bench, better than nothing for now. Excited for everything to arrive over the next couple weeks to complete our new home gym!"—Brandon Alms, Senior Photographer and Designer
[Stay #417Strong with at-home workouts from local fitness experts.]
"I've started a daily yoga practice at noon every week day, it's a great opportunity to MOVE now that I'm sitting all day. I won't mention my wine habit that has also developed...we've switched from bottles to boxes. 😨Some friends of mine have started a daily practice of hiding easter eggs for each other around their house or yard. Just 3 or 4 eggs each, packed with little snacks and fun things to help each other get through their WFH day. It's a thoughtful gesture, but also a creative opportunity to get up and move. I think it's so cute!"—Sarah Patton, Art Director

"We've spent a lot of time giving our house some extra TLC: tearing down some old vines along the house, power washing everything, weeding, planning out what we want our backyard to look like, along with several inside things like hanging up pictures and taking time to decorate, etc...I've also been reading more. I went through all of our books and made a list of the ones I haven't read yet, and my goal is to read 12 of them by the end of this year (a lot of them are very long, so it has already been a challenge). I tried a new chocolate chip oatmeal cookie recipe (it has pecans and apple pie spice in it—yum!), along with several new dinner recipes. I've also written down a list of other new recipes I'd like to try for breads and pies since I'm not very good at either and would like to master them. I've also taken more time to work out. Before all of this craziness, it was very hard for us to even cut out time for a short walk around the neighborhood, but now we're going for long walks every evening, and I have a workout plan that I've been accomplishing every day, and I've also carved out the early mornings for yoga. I'm feeling so refreshed! And so is our house!"—Elisabeth Anderson, Advertising Design Coordinator
[Five tasty treats to make with your family.]
"I've been going on morning walks to clear my head and help me prepare for the day... plus it's beautiful this time of year. It's also a great time to spot the latest sidewalk chalk art in the Rountree neighborhood."—Ettie Berneking, Custom Publications Editor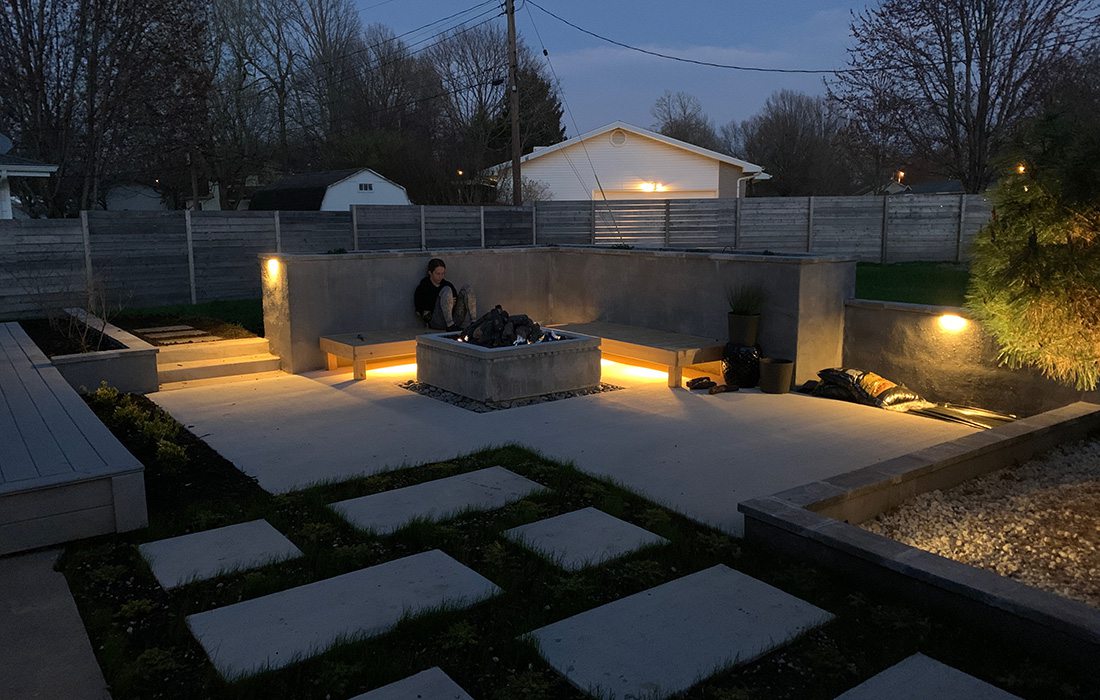 "Me and Brett have been working on our backyard. So close to being done! For reference, we used to have an inground pool (before pic above). We built the fence by ourselves and did all of the work ourselves. Excited to do more planting and buy all the pillows for our bench. We have light gray cushions already. Also working on our garage gym!"—Dayle Duggins, Audience Development Director
[Look for inspiration for your own home on 417 Magazine's Pinterest page.]
"We have organized and purged, but honestly haven't had a lot of time to do much else. We did do a bunch of hikes that were on our list."—Logan Aguirre, President & Associate Publisher