We Are #417Strong
Springfield Fitness Experts Share Workouts for Staying Fit at Home While Social Distancing
Being stuck at home doesn't mean your fitness routine has to suffer. We've rounded up some of the best options from Springfield, Missouri gyms and fitness studios for staying fit while social distancing.
By Jamie Thomas
Mar 19 2020 at 1:05 p.m.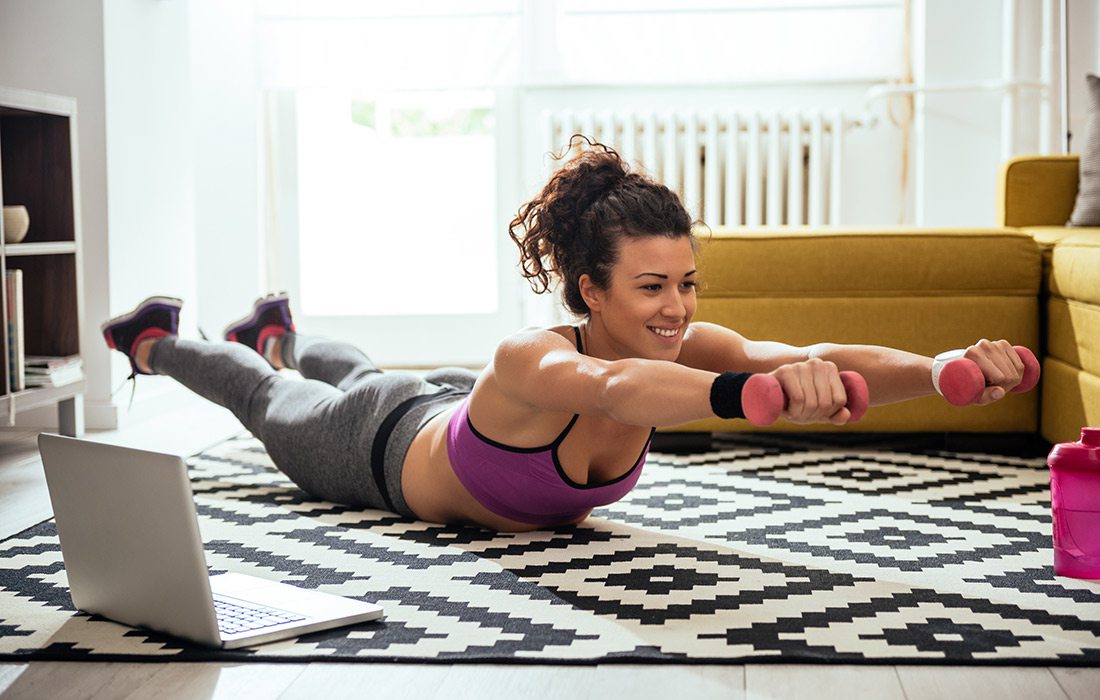 Worried about your waistline now that we all have to practice some social distancing? Don't be! If you usually rely on classes or a gym for your fitness, now's the time to make use of all the online options that local and national organizations alike are offering in the wake of our current situation. Check out this collection of ways to stay #417strong while we wait things out. Know of any offerings you don't see here? Send us an email to let us know.
• Genesis Gym is running a 10,000 steps challenge.
• Planet Fitness is holding Home Work-Ins through Facebook Live.
• Sumits Hot Yoga is leading yoga flow sessions through Facebook Live.
• The Studio by Jamie Kinkeade is offering 50% off online classes, plus extra videos on Facebook.
• Thrive Personal Fitness is switching to all-online for existing clients for now.
• Ozarks Regional YMCA has a full Workout from Home series.
• Zenith Climbing Center is offering beginner yoga classes through Facebook Live.

• Jayme Sweere at MVMT Collective is offering a free download for a Movement and Meditation Practice with no subscription required
• Orangetheory Fitness Springfield is posting workout videos daily on Facebook
• Achieving Your Best is offering a variety of online services including group workouts, individual workouts, nutrition planning, meal prep and more. Check out the Achieving Your Best Facebook page for more info
• CoxHealth Fitness Center is filling its Facebook feed with workouts, health info and community interaction forums.