We Are #417Strong
How to Give Back to Small Businesses During the COVID-19 Outbreak
Local restaurants and organizations are finding ways to support those who have been affected by the COVID-19 outbreak. Here's how you can help.
Claire Porter
Mar 24 2020 at 7:55 a.m.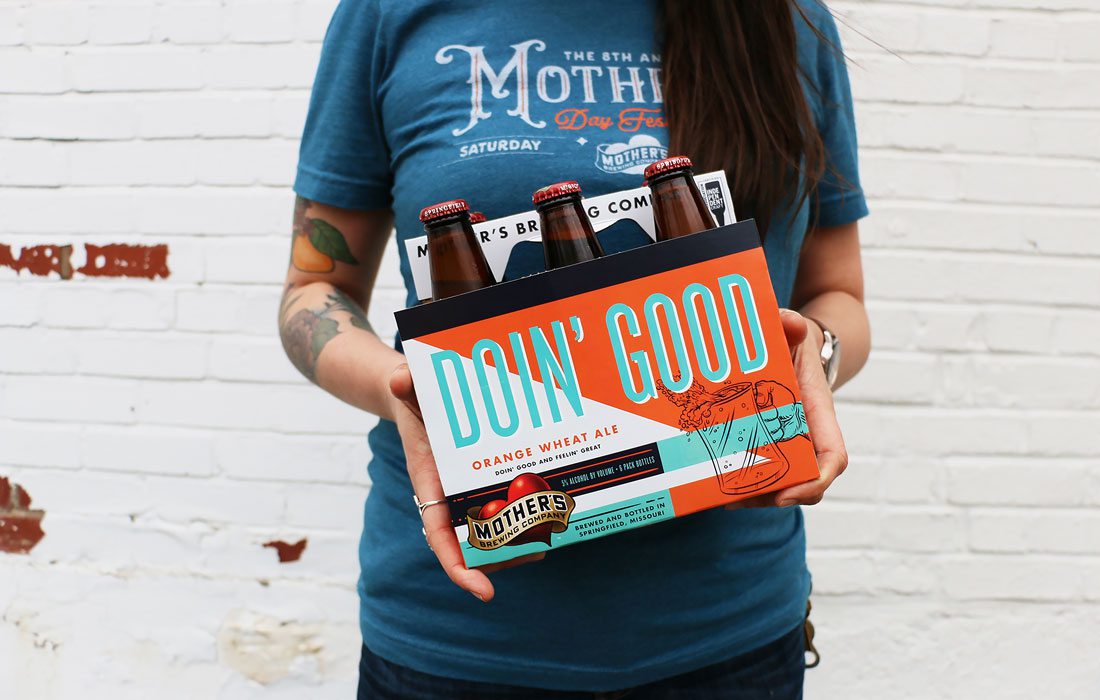 Several businesses and organizations are giving back to those affected by COVID-19–related closings and changes, including funds, waived fees and more. Regardless of your dining options, remember to tip generously, too, to support those who are working hard to keep us fed and keep their businesses going.

• 417 Taphouse has opened a merch store on its websites including shirts and physical and digital gift cards. All profits go toward an employee fund.
• At Bawi Korean BBQ and Hinode Japanese Steakhouse & Sushi, all entrees are reduced in price and being sold at cost (at times up to 60% off), managers are transitioning to minimum wage, and owners are not taking a salary until further notice while servers receive an increased hourly wage to account for the loss of tips. 
• Best of Luck Beer Hall is adding 20% to each order to go toward its staff. The restaurant has also been teaming up with Ozarks Food Harvest throughout the month for a canned food drive and is still accepting canned food donations with each takeout order. 
• Black Sheep ASAP offers free delivery of ground beef to elderly residents who cannot leave their homes. 
• Bruno's Italian Restaurant offers gift cards for purchase with the option to "donate" the gift cards back to the restaurant to be used by those in need. 
• Civil Kitchen is offering $6 smash burgers and fries all day, every day to food industry employees.
• At The Coffee Ethic, 50% of all delivery sales go to a fund to support The Ethic's baristas directly. 
• Coyote's Adobe Cafe has the option to set up a charge account in advance to supply meals and meal packages to essential personnel who are working through the pandemic. 
• Frank 'n' Steins is transitioning to its cheaper lunch specials all day and lowering kids menu pricing, in addition to offering a 20% discount for emergency responders, medical staff and law enforcement; a 10% discount for educators until April 7; and free local delivery for elderly Nixa residents. 
• Golden Girl Rum Club has set up a donation fund for its staff, is adding 20% to all orders to aid its staff, and is offering 20% off for industry employees. 
• Great Escape Beer Works is donating 10% of its proceeds from the sale of its Queen City Lager to local charities and nonprofits that provide COVID-19–related relief services, especially those benefiting employees of local businesses hardest hit by the pandemic. The brewery has also set up an e-commerce site and a GoFundMe campaign, the funds of which go entirely to staff. 
• Mother's Brewing Co. has teamed up with Community Foundation of the Ozarks to form a fund that directly benefits workers in the local bar and restaurant industry who have lost their jobs as a result of the COVID-19 restrictions. The grant helps employees pay utilities, rent, mortgage and other bills. At Mother's, $1 from every six-pack of Step Dude sold between now and May goes toward the fund, in addition to $1 from every carry-out or drive-up order from Mother's tap room. You may also donate directly at cfozarks.org/mothers.
• Pasta Express has made e-gift cards available for donation to individuals in need. 
• Local retail brand SGFCO is donating 40% of its sales to workers in the local food and beverage industry through Mother's Brewing Co.'s fund. 
• At Vino Cellars, all delivery fees go directly to the staff. 
Your COVID-19 Dining Guide
How to eat out safely and responsibly during Springfield's coronavirus outbreak.