We Are #417Strong
Skip the Grocery Store Lines with Mini-Market Pop-Ups
As people panic-buy and overshop, grocery stores are struggling to keep up. To fill the gaps, local restaurants, farms and bakeries are turning into pop-up mini markets, sharing their supply chains and offering alternatives to the supermarket.
By Claire Porter
Mar 24 2020 at 9:31 a.m.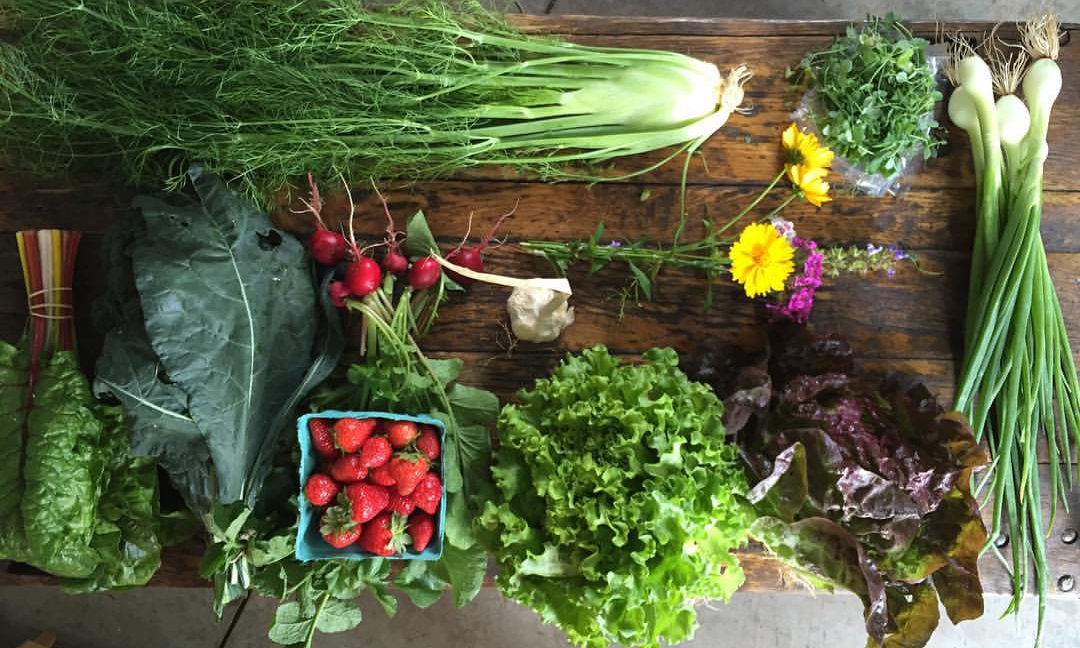 If you're tired of pushing a shopping cart through throngs of people, only to find grocery store shelves empty of the basic items you need, local bakeries, farms and cafes are stepping up to offer an alternative solution to the supermarket.
Bet on Bread
At Aviary Café's Farmers Park location, the bakery is selling bread in addition to baked goods, such as vegan brownies, via online or call-in ordering. 
A C-Street Pop-Up
Commercial Street's Cafe Basilico is taking advantage of its supply chain to offer groceries, like eggs, roma tomatoes, fresh produce, potatoes, toilet paper, dried pastas and even homemade sauces and butters. Groceries are available for traditional shopping (all foods are kept behind the counter to avoid contamination) from 10 a.m. to 5 p.m., or you can order groceries ahead for pickup.
Bringing the Basics
European Cafe is still offering its delectable desserts for walk-in, carry-out, curbside and delivery orders, but now you can also add basic groceries, like bread, flour, sugar, butter, eggs, milk and even European Cafe Baking Kits to your order. Call for details. 

Farm-Fresh Picks
You can still shop local and support small family farms, even in the midst of a pandemic. The Farmers Market of the Ozarks has become a drive-thru market. The pathway takes drivers past each vendor booth, where you can stay in the car and buy right from the driver's seat. 
Ready for Retail
Margot on C-Street (housed within The Artisan's Oven) has retail grab-and-go items like fried rice, congee and hot sauce. 
Soil to Subaru
Springfield Community Garden has a produce distribution program that gives garden-fresh produce to those in need, to volunteers and to restaurant and business partners. The weekly Wednesday program is shifting to carside delivery only.
Make a Stand
In addition to offering a straight-to-your-door CSA, Urban Roots Farm has a Farmstand that is stocked with fresh produce, eggs and even seeds and plants for your garden. The honor-system stand accepts all payment types, is sanitized regularly and rarely has more than one person inside at a time. 
Your COVID-19 Dining Guide
How to eat out safely and responsibly during Springfield's coronavirus outbreak.