Dishes
Crave Cookie Dough Ups Springfield's Sweets Game
The new downtown dessert shop offers nearly 20 types of safe-to-eat cookie dough, customizable shakes, sprinkle-packed ice cream sandwiches and more.
By Shannon Hoffmann
Mar 07 2018 at 2:38 p.m.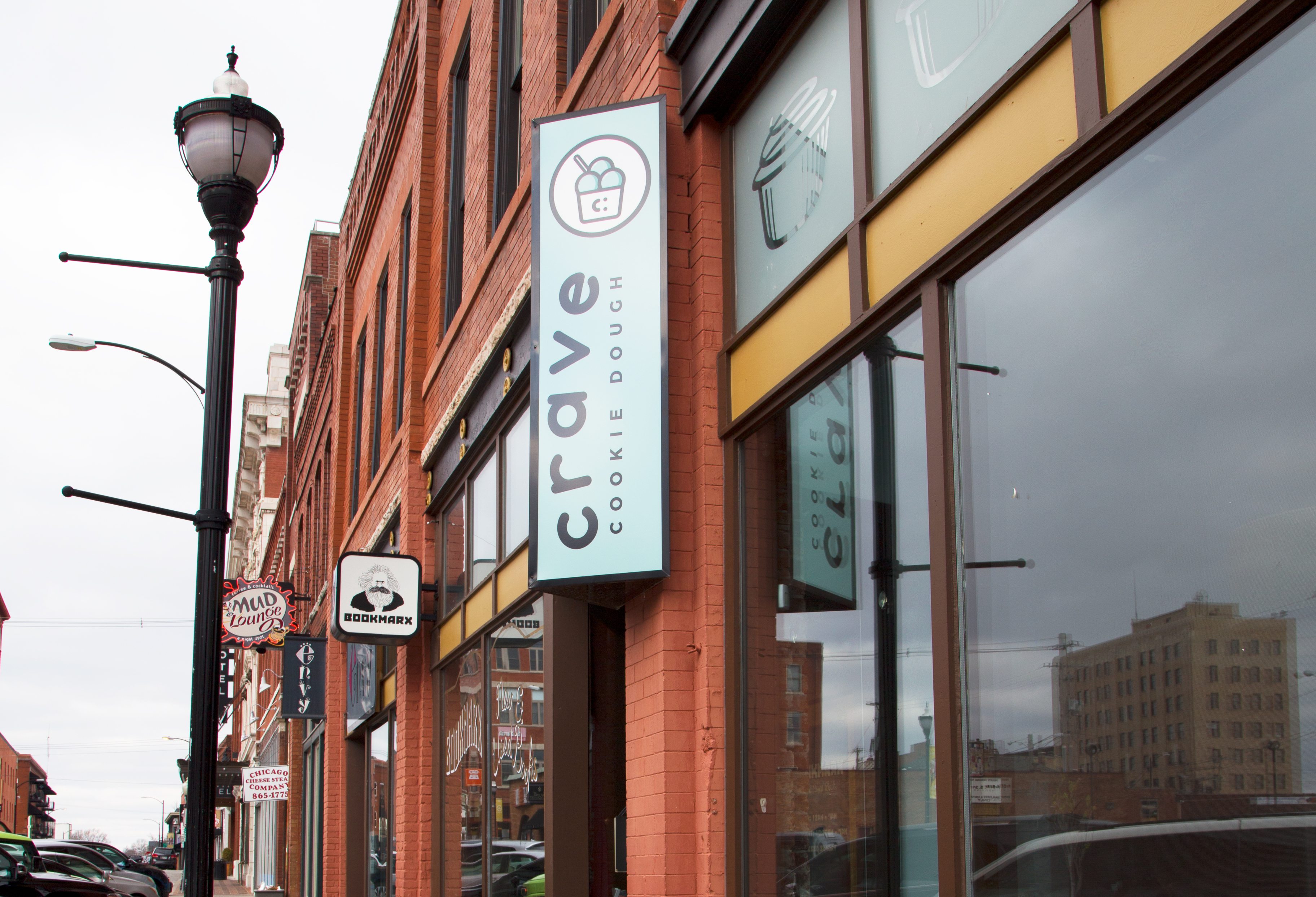 I've always loved baking cookies with my mom. It's a fun activity where we bond, laugh and make memories that I'll always have. However, in these supposedly innocent times, there's always been some deceit between mother and daughter. 
"Never eat the cookie dough," she tells me. "You'll get sick and it's bad for you."
But in reality, I think she just wants more for herself. I'll look over and see her take little spoonfuls—or a few—from that big bowl of cookie dough when she thinks I'm not looking. Of course, like anyone else, I'll sneak my own spoonfuls, and soon enough we're *innocently* wondering where all that dough could have possibly gone.
Sound familiar? We've all heard that raw cookie dough is bad for us, but that usually doesn't stand a chance against the typical human's will power.
Thankfully, we're now free to indulge in all the cookie dough our little hearts desire without the fear of that dreaded salmonella our mothers always warned us about. Crave Cookie Dough recently moved into the space once occupied by The Urban Cup in downtown Springfield.
"Me and my two friends had been looking for a special and unique concept to bring to the Springfield area for quite a while," says Dylan Collins, partner of Crave Cookie Dough. "I was friends with Maggie West and knew she had been baking her whole life so I reached out to her, and she took control from there."
Collins and West are partners in Crave Cookie Dough, with two silent investors. 
"Maggie explained what we could do to make it safe to eat and not lose the integrity of the product," Collins says. "We actually keep the eggs in, but use pasteurized eggs, which are heat treated to 138 degrees that are safe to eat raw and heat treat the flour before mixing."
Dough Aesthetics
In addition to the mouthwatering flavors below, Crave Cookie Dough serves white chocolate macadamia, espresso, peanut butter, Twix, s'mores, rocky road, M&M's, Nutella and mini chocolate chip cookie dough.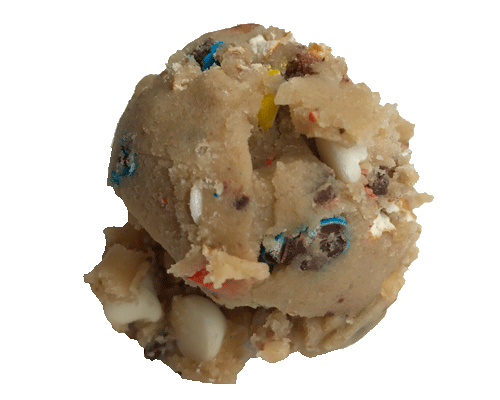 Monster
M&M's, mini chocolate chips, white chocolate chips and pretzels.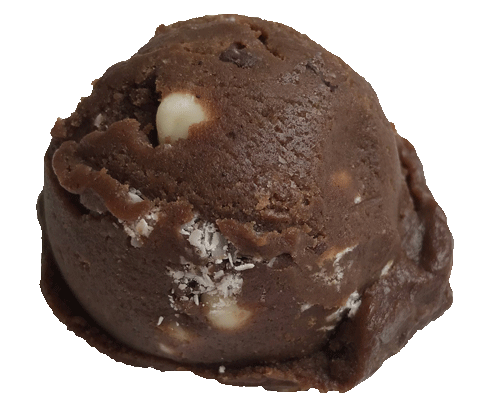 Triple Chocolate
White chocolate chips, mini chocolate chips and chocolate dough.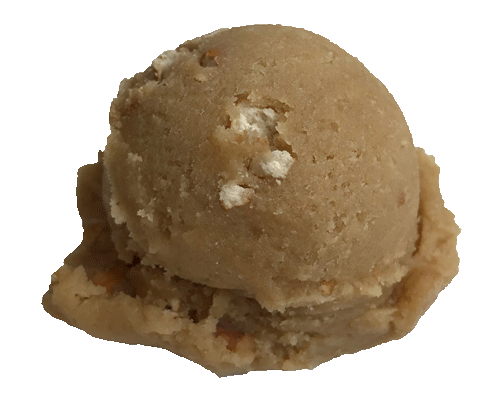 Salted Caramel Pretzel
Pretzel pieces and caramel sauce.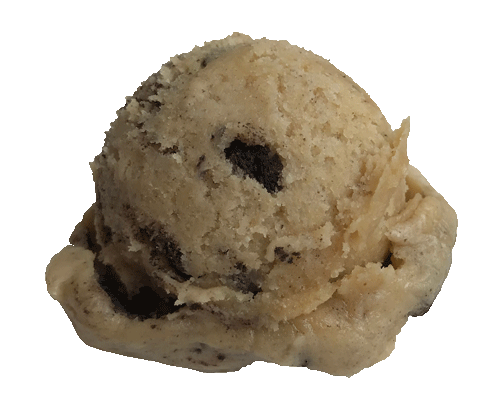 Cookies and Cream
Oreo pieces and cream cheese frosting.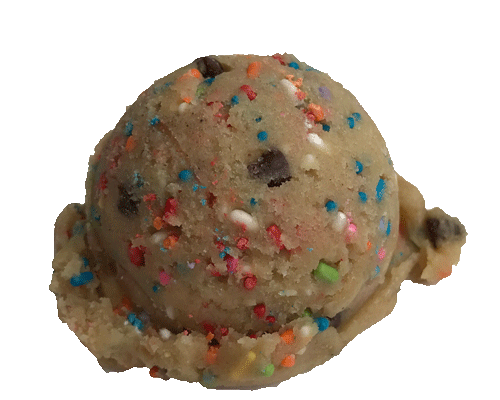 Confetti
Mini chocolate chips, white chocolate chips and sprinkles.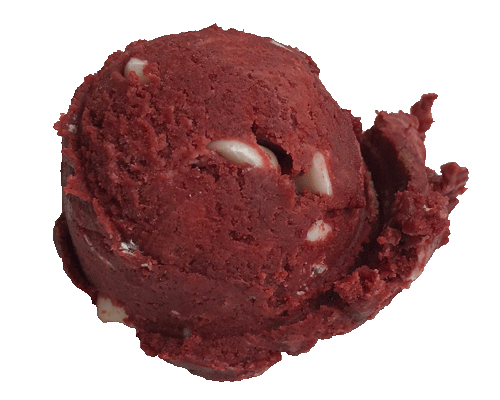 Red Velvet
White chocolate chips and cream cheese frosting.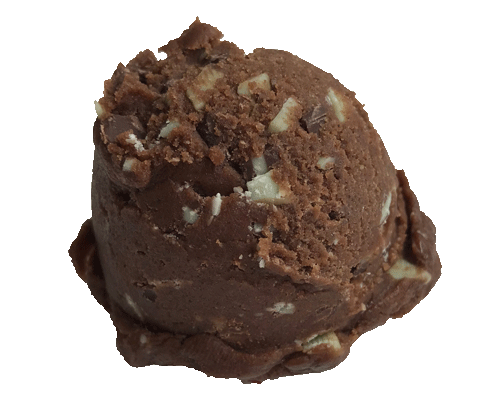 Mint Chocolate
Andes mint pieces and mint chocolate dough.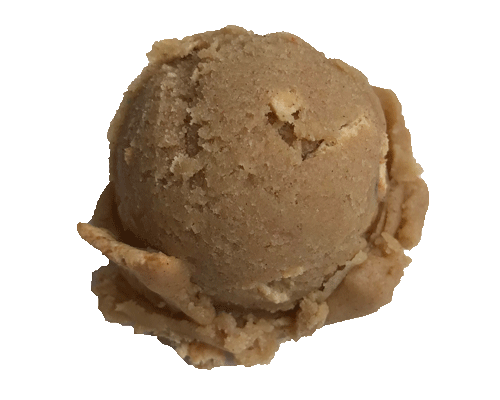 Snickerdoodle
Snickerdoodle and cinnamon toast crunch.
The festive balls of dough are packed full of flavor (and sugar). In the instance of the monster cookie dough, different textures like pretzels, chocolate chips and sprinkles come together to create a party for your taste buds. 
Not in the mood for cookie dough? Crave has you covered with plenty of other sweets options including shakes, cookies (that you can also take home to bake), ice cream sandwiches and coffee.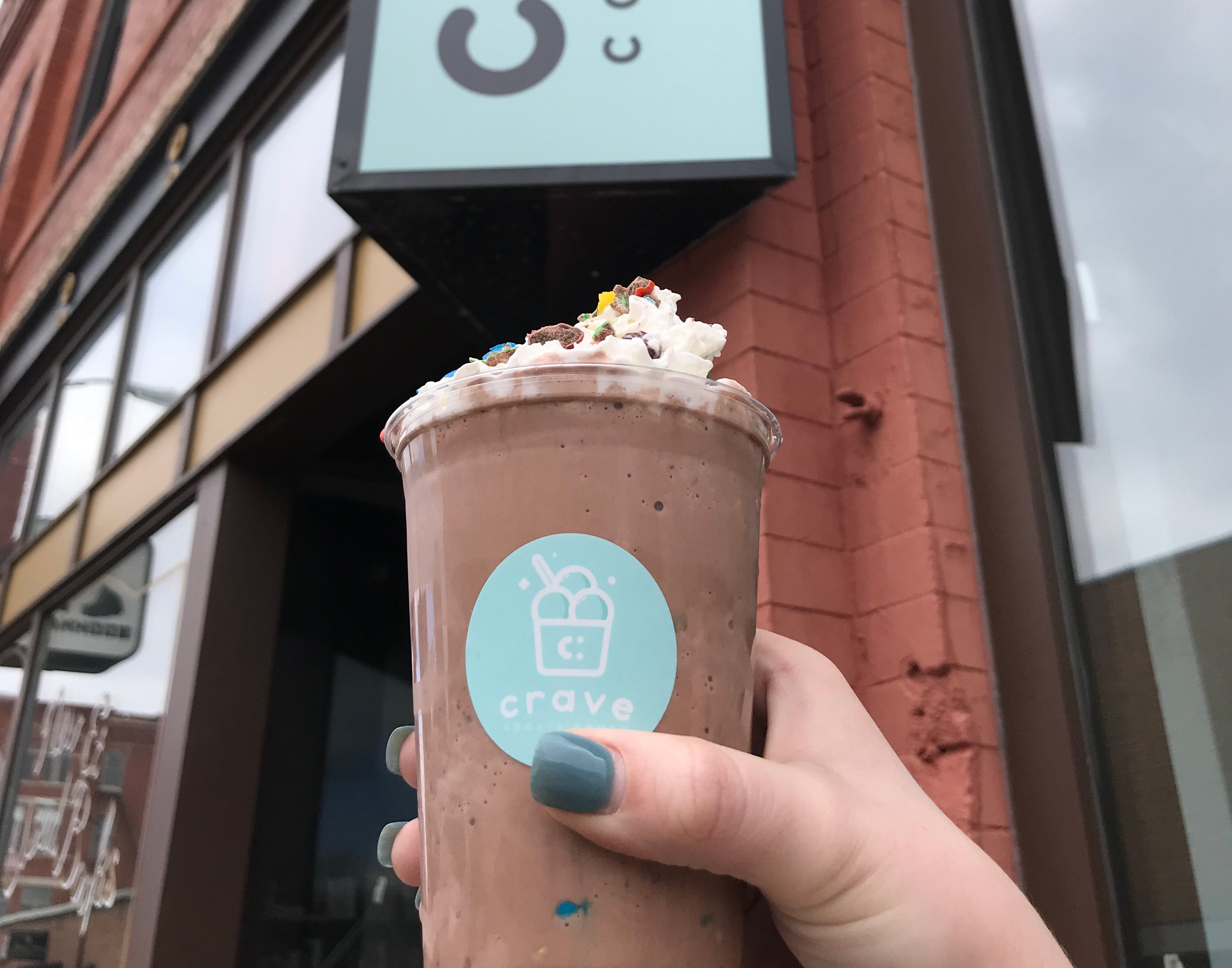 Photo by Dayle Duggins
Build your own shake by picking out your favorite dough and ice cream flavors, then add toppings.
Purchase Photo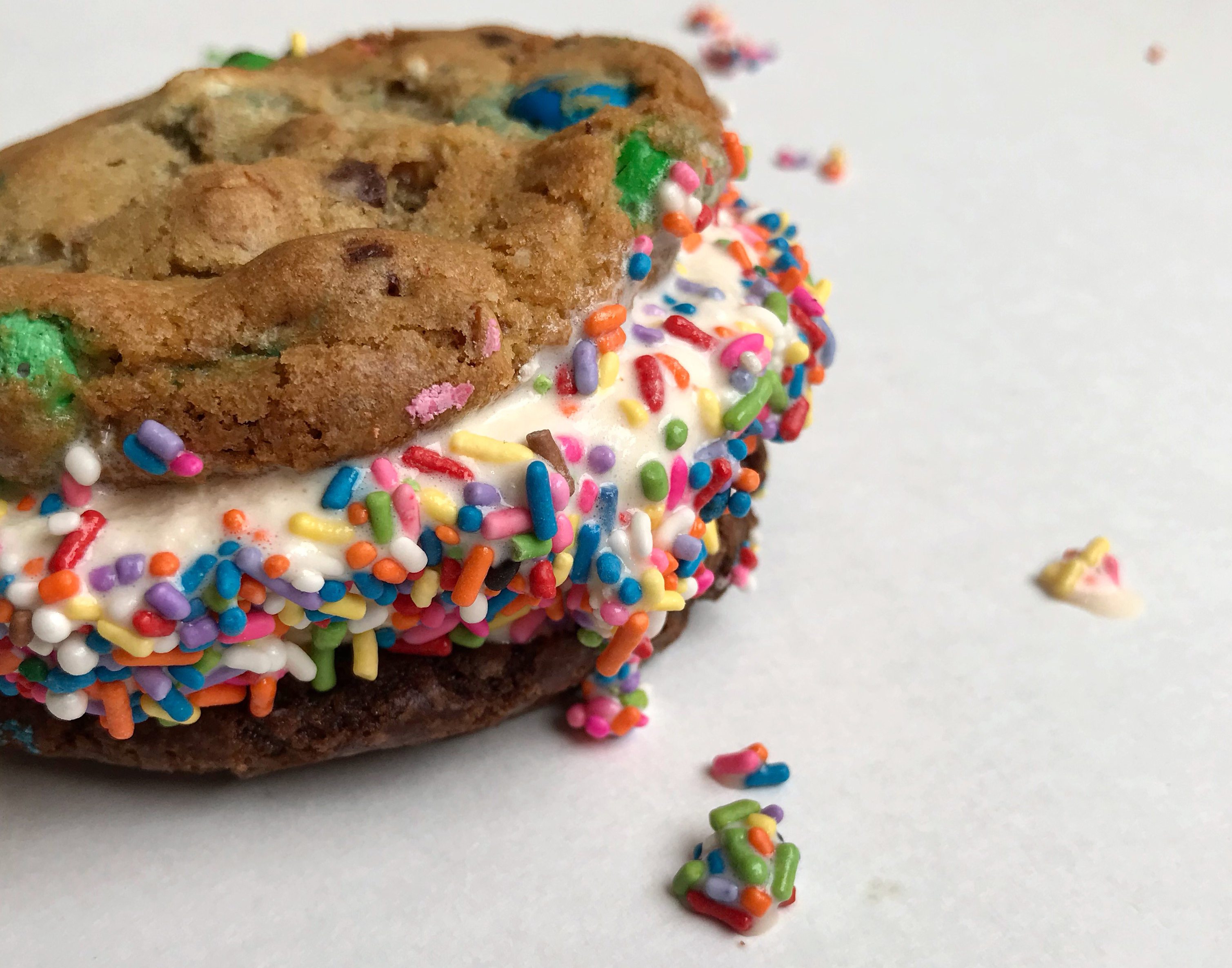 Photo by Dayle Duggins
Crave also serves ice cream sandwiches. This festive treat combines a monster cookie, vanilla ice cream and a baked Nutella cookie on the bottom.
Purchase Photo
Currently, Crave is working to secure a partnership with Uber Eats. Cozy Netflix nights with sweets delivered to your front door? Say no more. 

In the meantime, check out Crave's Facebook page for some drool-worthy dough posts.
325 E. Walnut St. Suite 102, Springfield
417-350-1888
Hours:
Closed Monday
Tuesday–Thursday, 11 AM–10 PM
Friday–Saturday, 11 AM–12 AM
Sunday 12 PM–10 AM